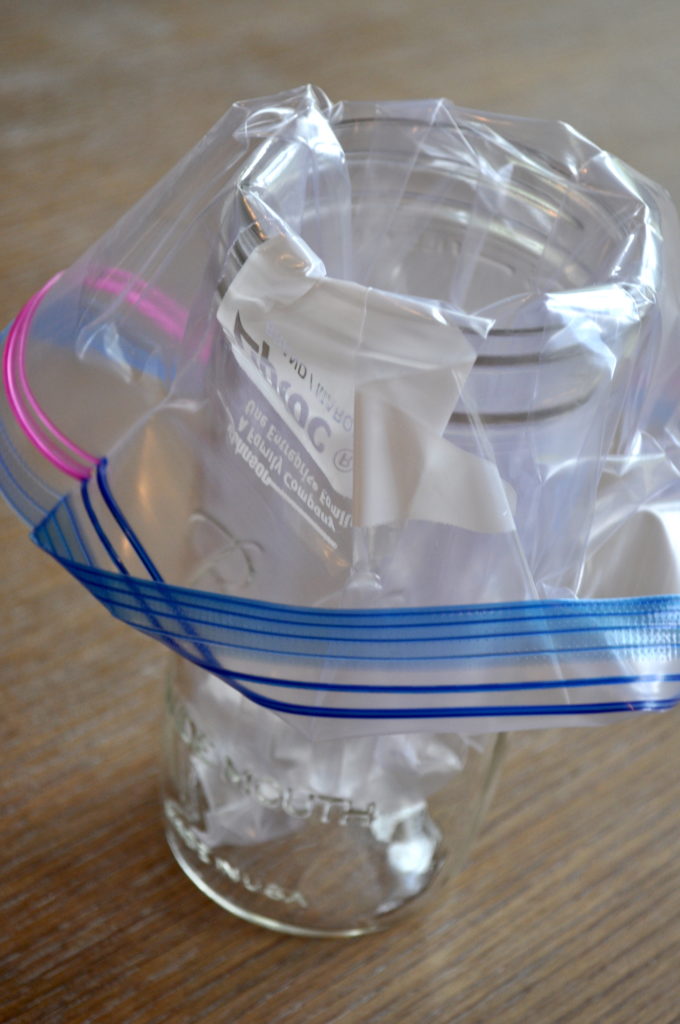 Marinating hack: Use a mason jar to hold up a resealable bag to not make a mess all over your kitchen. Just fold back the bag around the top so it stays put, and you can even use the lid as a spoon rest to hold your measuring scoop. Not one drop of marinade got anywhere it wasn't supposed to be. Second marinating hack: If you're measuring something sticky like honey or maple syrup, spritz a little cooking spray on your scoop before you measure it. Whatever you're measuring will slip right out. TADA!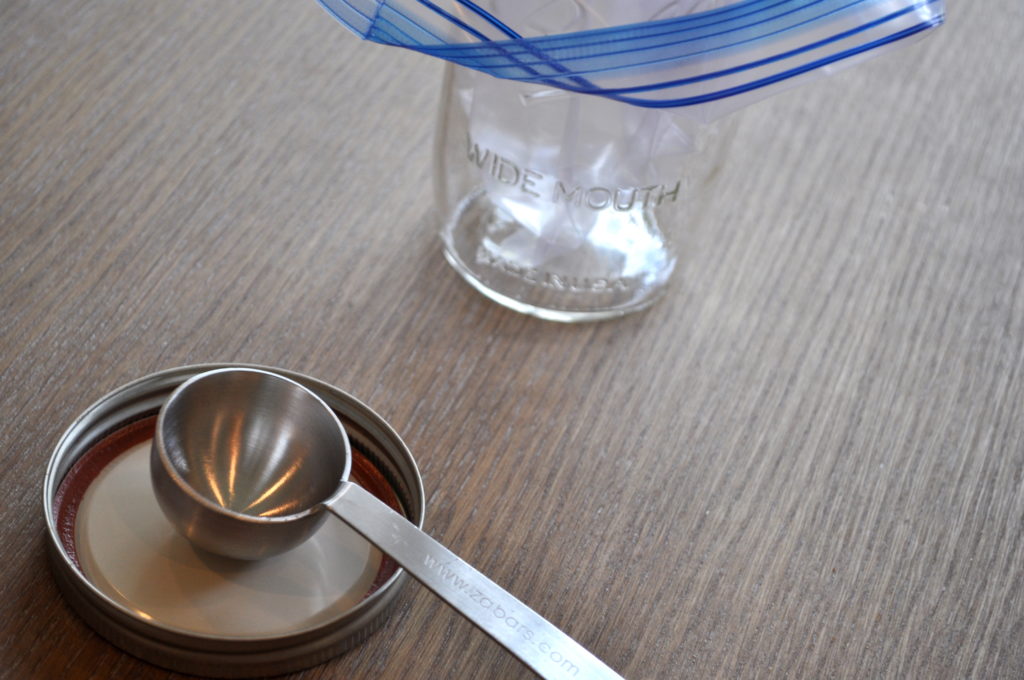 It's grilling season! And just let me say… I. AM. HERE. FOR. IT!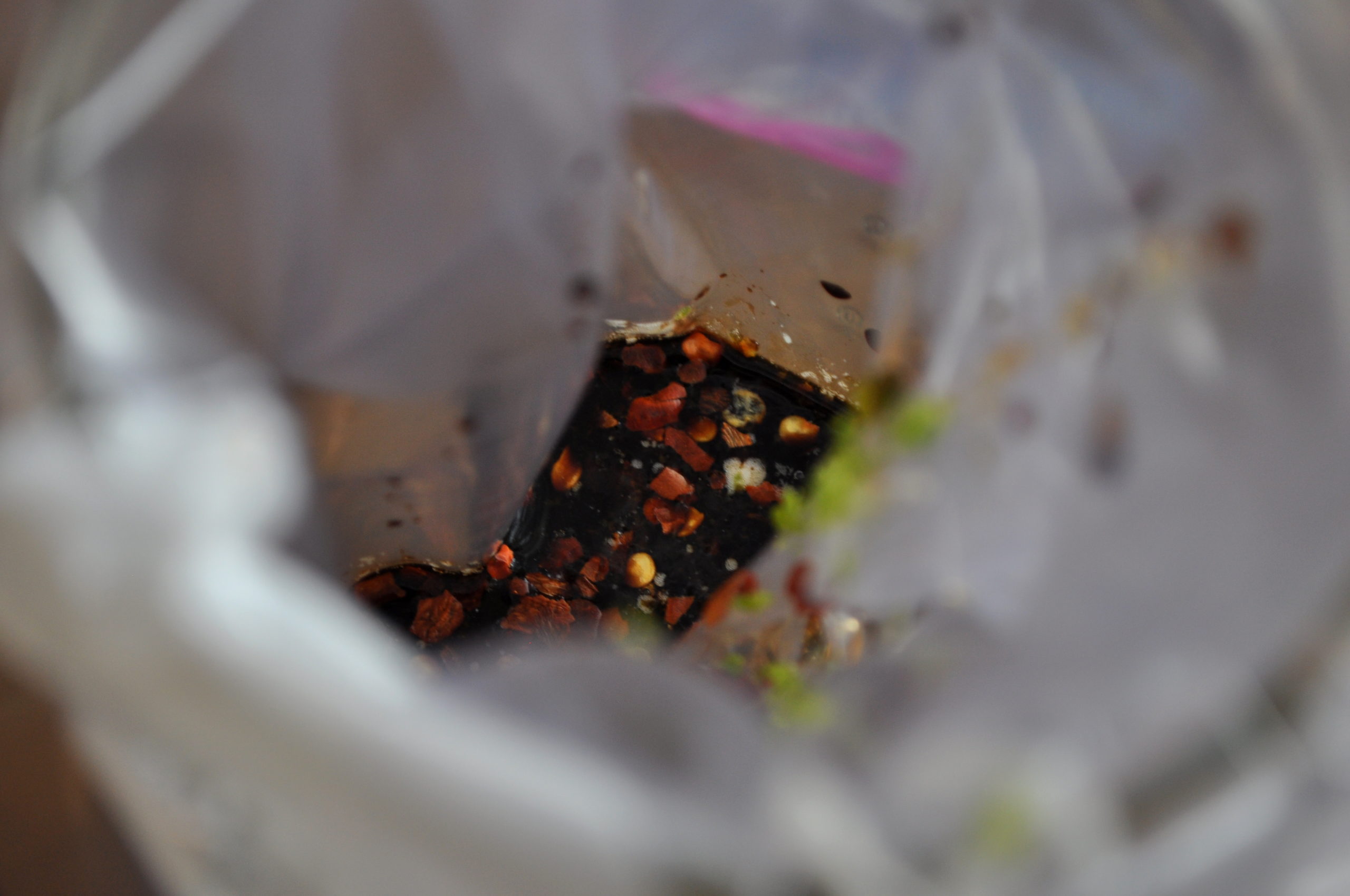 I love having less dishes to do since I don't use a ton of pots and pans.
I love that charred flavor on my food.
I love not heating up my house because the summer heat stays out where it belongs.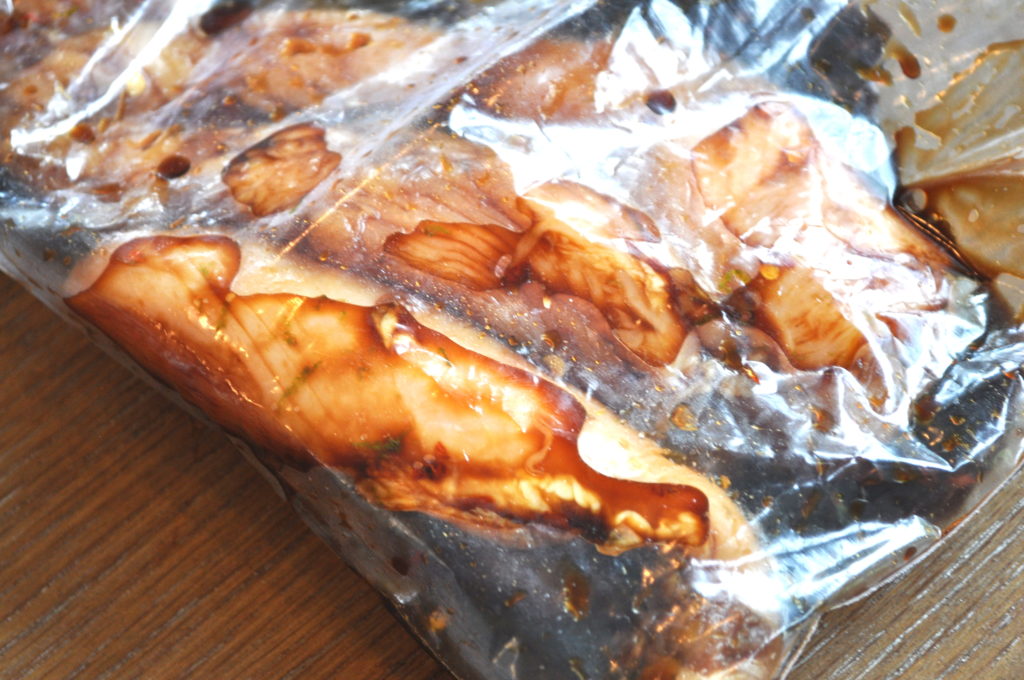 Seriously. It's hotter'n Satan's grundle outside. Here in Tennessee, August means it's hotter than the hinges on the gates of hell. It's better to step out in it to flip what you're grilling and go back to the air conditioning. Just call me Freon Frannie.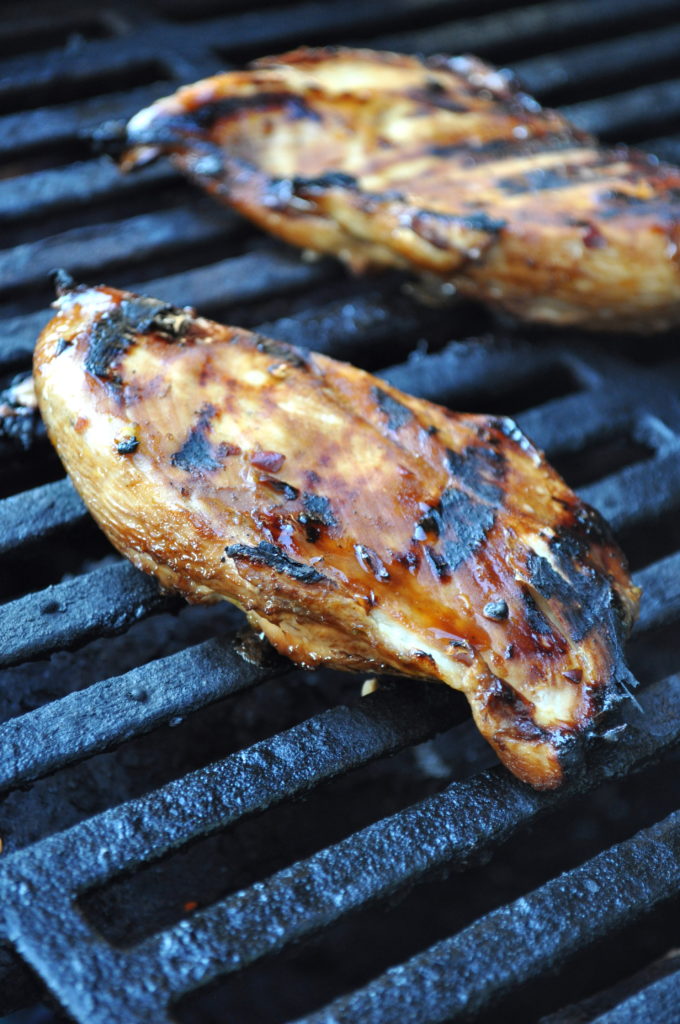 2020 is so bizarre but stepping out on the porch to flip the chicken and hear that sizzle makes everything seem normal again in my world. I can't explain it. But I'm here for any sense of normalcy.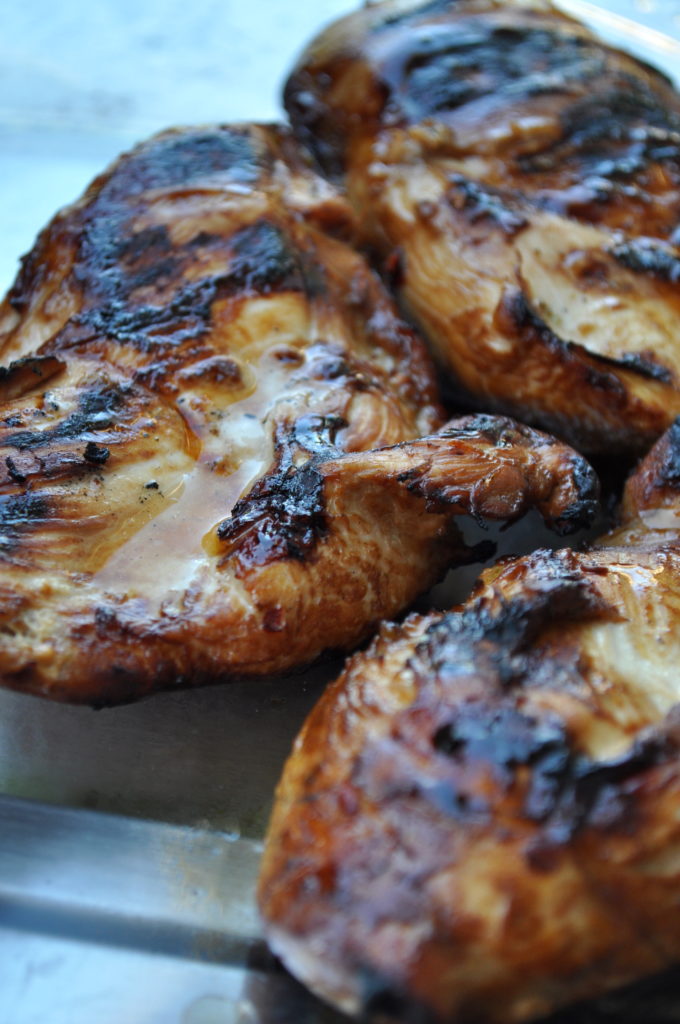 We've been grilling up this grilled honey lime chicken for years and years. It takes 5 minutes and 5 ingredients for the marinade. Toss the chicken in it and throw it in the fridge for a bit and ready set grill for dinner. It's inexpensive. It's delicious. It's juicy. It's spicy. It's sweet. It's everything I want. It screams summer.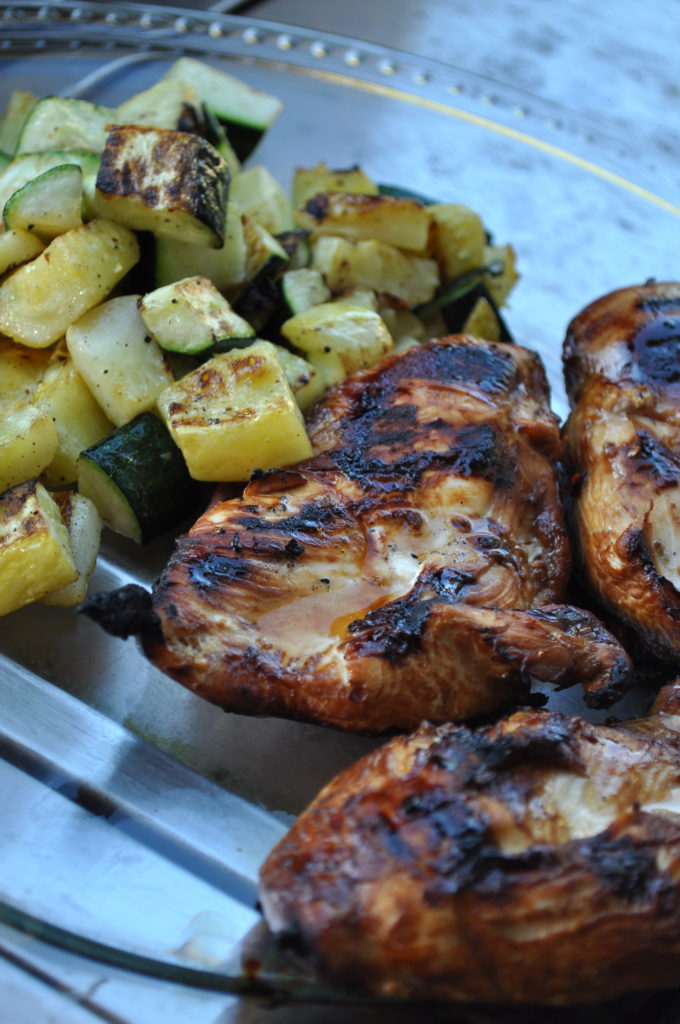 Winner winner chicken dinner!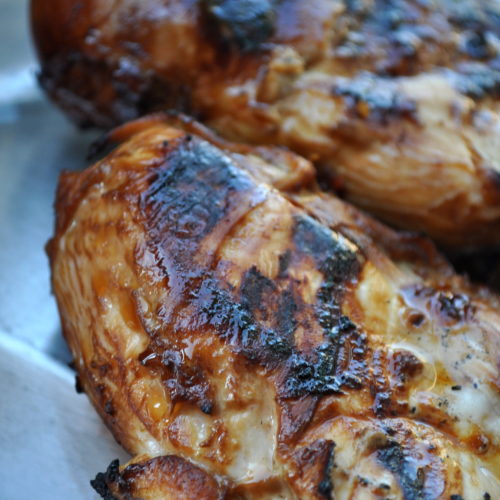 Ingredients
4

boneless skinless chicken breasts

4

Tbsp

soy sauce

4

Tbsp

honey

2

Tbsp

fresh lime juice

1

tsp

lime zest

1

Tbsp

canola oil

1

tsp

crushed red pepper flakes
Instructions
To marinate:
Mix all ingredients except chicken in a resealable bag. Add chicken. Cover and marinate at least 1 hour, or up to 12 hours.
To grill:
Preheat grill to medium heat (about 450°F). Add chicken to grill. Discard marinade.

Grill chicken for 4 to 6 minutes per side. Remove chicken when juices run clear. Let rest for 5 minutes before eating.
Notes
I prefer to only flip this chicken once to get nice char marks. You could also cross hatch the chicken, if desired.
Nutrition
Calories:
218
kcal
|
Carbohydrates:
18
g
|
Protein:
26
g
|
Fat:
7
g
|
Saturated Fat:
1
g
|
Cholesterol:
72
mg
|
Sodium:
1146
mg
|
Potassium:
477
mg
|
Fiber:
1
g
|
Sugar:
14
g
|
Vitamin A:
182
IU
|
Vitamin C:
4
mg
|
Calcium:
9
mg
|
Iron:
1
mg