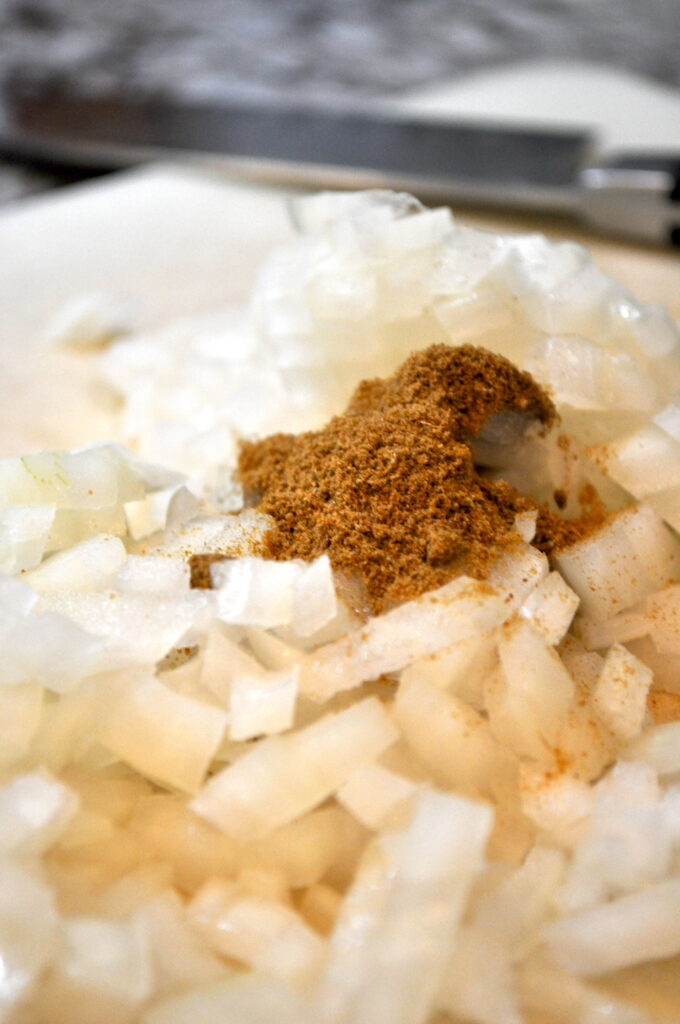 Ever had a chile relleno? It's like… a big deal. It's a delectable Mexican dish that is basically a roasted poblano pepper stuffed with cheese, dipped in batter, and fried until it's died and gone to HEAVEN.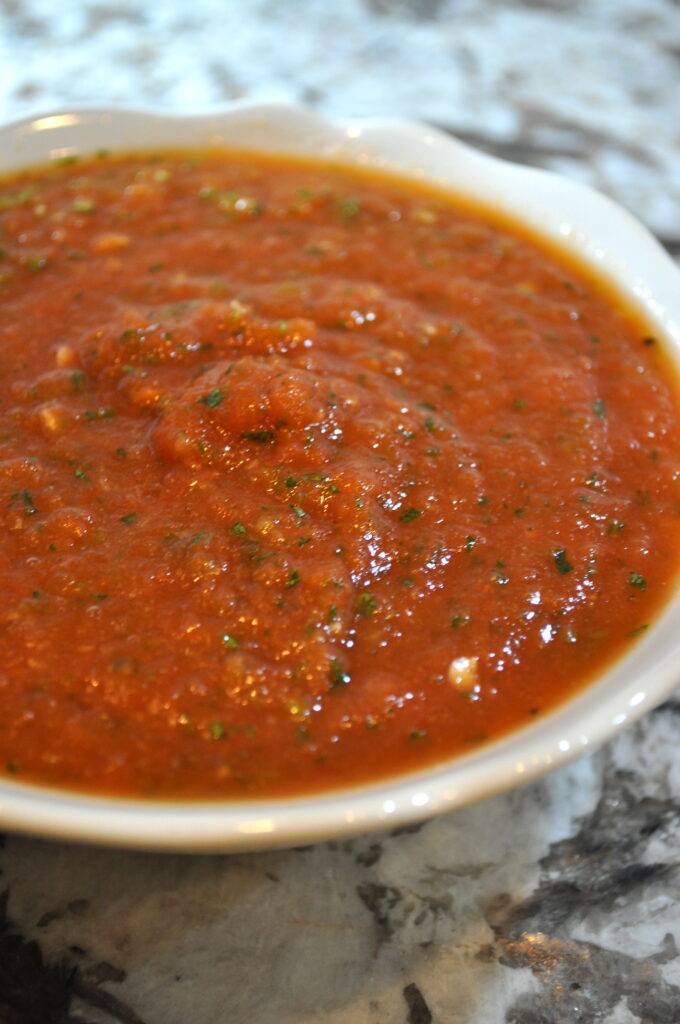 It's served on a bed of salsa and it's basically all I want for Christmas to be back in my favorite Mexican restaurant eating a plate full of them with margaritas…. but alas… in true 2020 form they're doing takeout only and it's JUST NOT THE SAME, PEOPLE.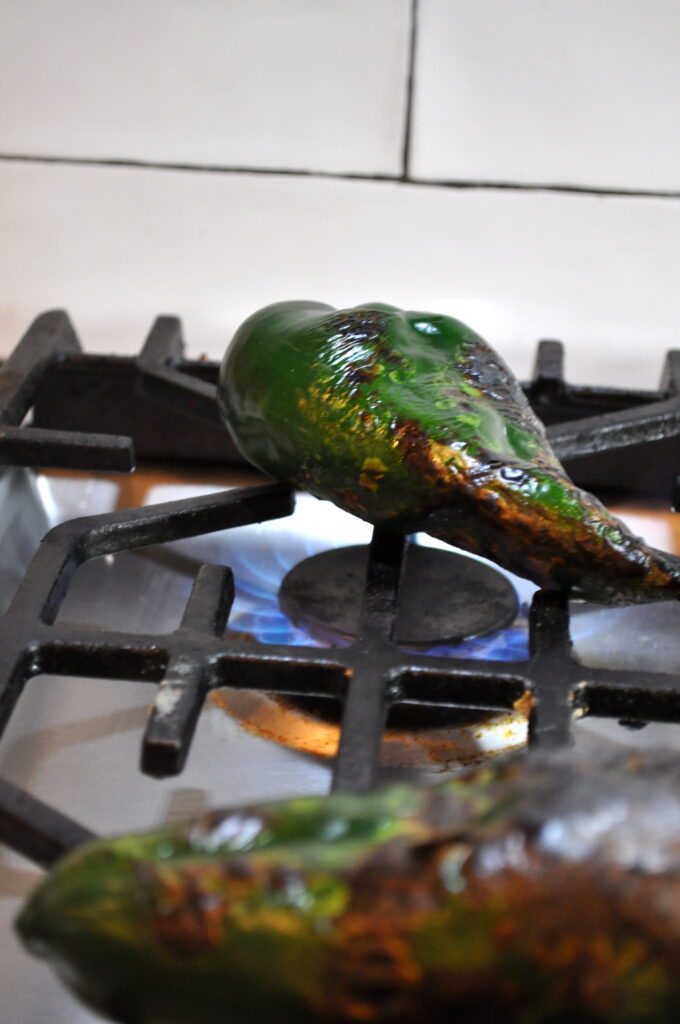 I decided to gift myself a new version. I turned the concept into soup because it's cold and it's a crappy year and I do what I want to keep my sanity. MY WORD.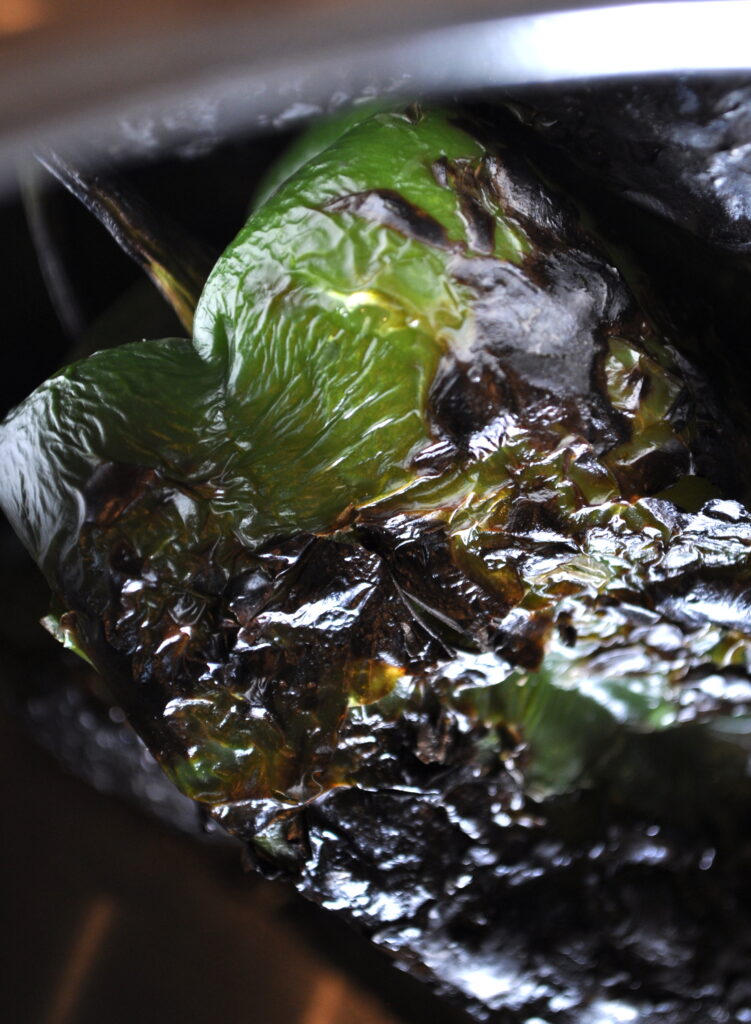 What 2020 problems? Are there still problems? I don't even know. Or care. I'm too happy eating all this delectable deliciousness.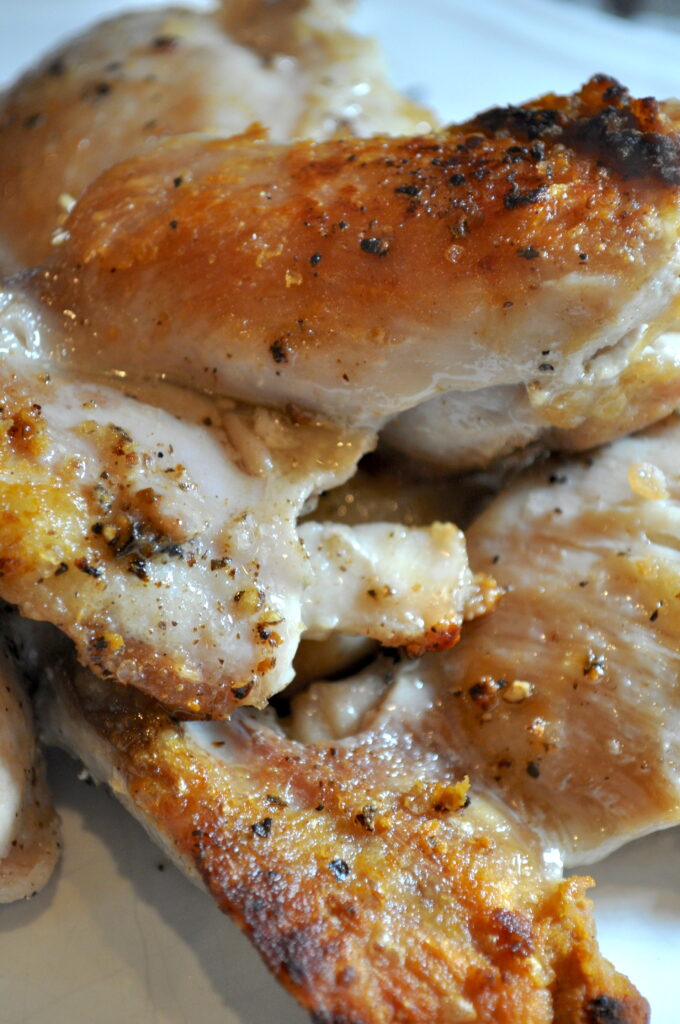 It's also a fun recipe to whip up. You start with a quick blender salsa and then you get to torch some peppers. I mean TORCH THEM. Burn them to a crisp until they're past sunburnt… keep going until they are black and shriveled.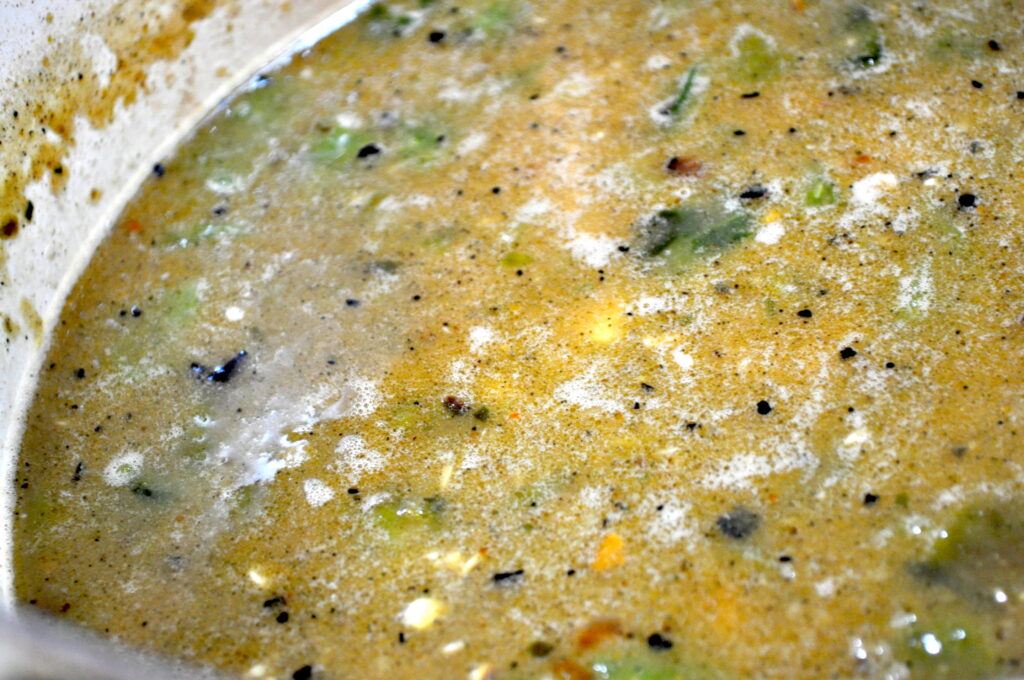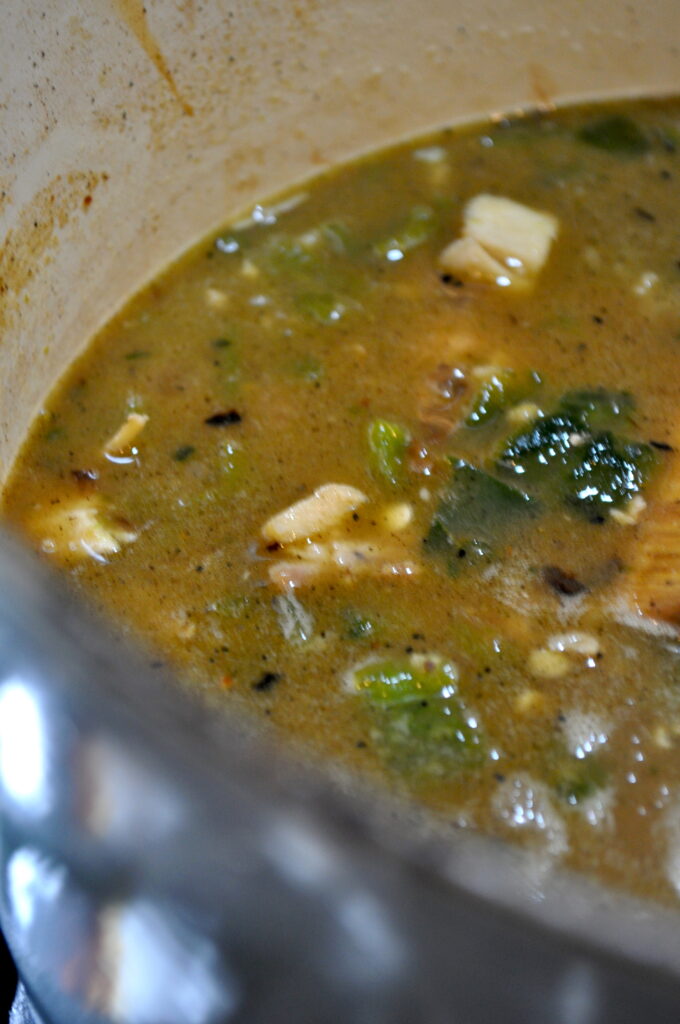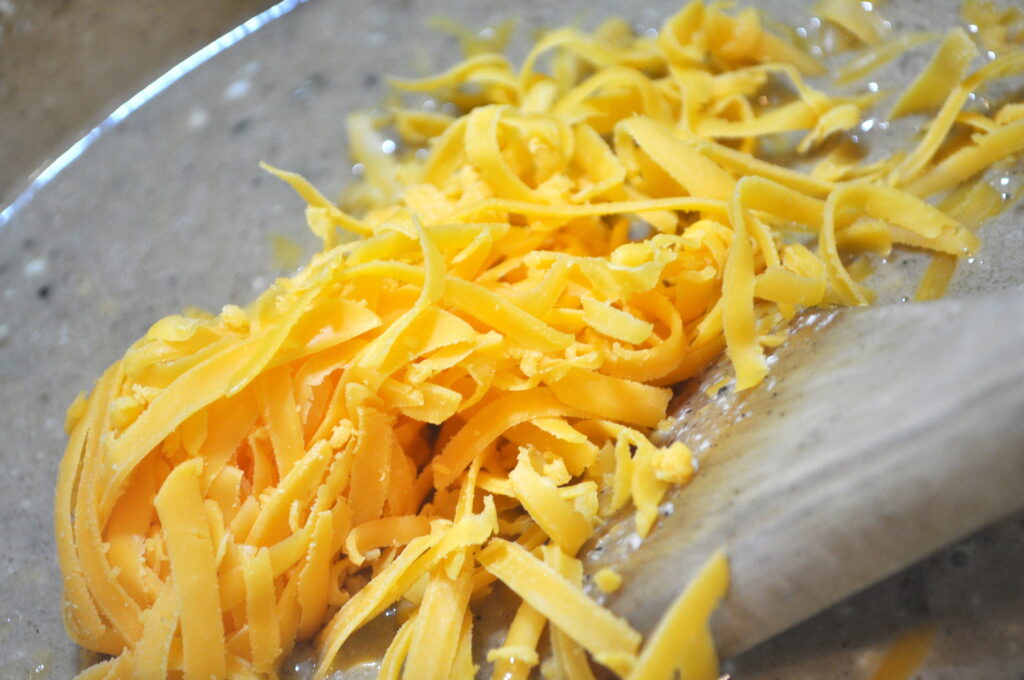 Let them steam up for a bit until the charred black skins slip right off. Throw in some chicken, onions, garlic and the roasted peppers to the pot, then follow with some stock and a metric sheesh ton of cheese. It's comfort food with a kick. Top it with some more cheese, chips, and salsa, and it's basically a marriage of all my favorite stuff in one bowl. Whip up a batch and turn your crappy mood into a happy one.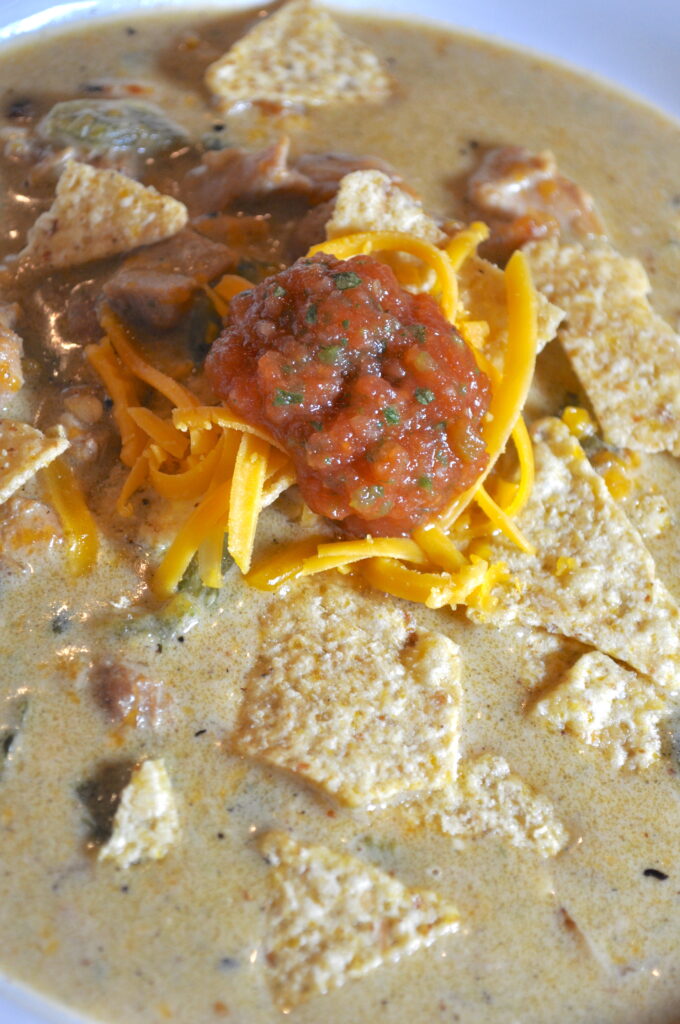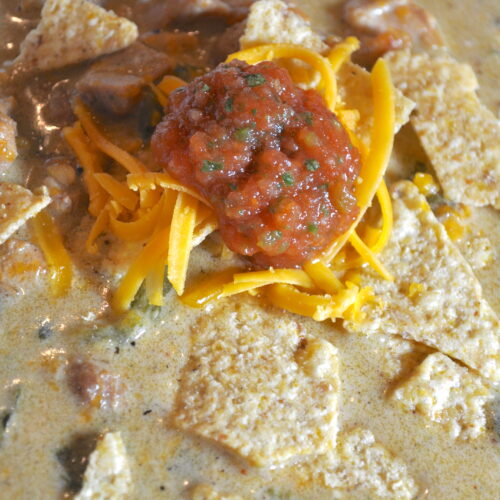 Ingredients
For the salsa:
14

oz

canned stewed tomatoes

½

small

onion

(roughly chopped)

3

cloves

garlic

(roughly chopped)

1

medium

jalapeño

(roughly chopped)

6

sprigs

cilantro

¾

tsp

sea salt

½

tsp

black pepper
For the soup:
5

poblano peppers

2

Tbsp

olive oil

1

lb

boneless skinless chicken thighs

(salted and peppered to taste)

4

Tbsp

unsalted butter

½

small

onion

(chopped)

4

cloves

garlic

(minced)

3

Tbsp

all purpose flour

1

tsp

ground cumin

salt and black pepper

(to taste)

5

cups

chicken broth

1

chicken bouillon cube

8

oz

whipped cream cheese

(room temperature)

16

oz

cheddar cheese

(1 cup reserved for topping)
For topping:
crushed tortilla chips

reserved cheddar cheese

salsa
Instructions
For the salsa:
Combine all salsa ingredients in blender or food processor.

Blend or pulse until desired consistency is reached.
For the soup:
Remove stems from poblano peppers. Place peppers on a gas cooktop. Cook on high heat on all sides until outer flesh is fully blackened, about 5-10 minutes.

Place charred peppers in a medium mixing bowl and cover with plastic wrap. Let sit for 10 minutes or until peppers are cool enough to touch.

Remove blackened skins from peppers; chop peppers into a small dice and set aside.

In a dutch oven or a stockpot, heat olive oil over medium high heat. Add chicken to oil and cook 3-4 minutes per side, or until chicken is browned. Work in batches if necessary to keep from overcrowding the pan. Remove chicken and set aside.

Melt butter over medium heat. Add onions and peppers. Cook until onions are cooked through, about 3-5 minutes. Add in garlic and flour and cook, stirring contstantly, until all raw flour is gone.

Add in cumin, salt and pepper. Mix until well combined.

Add in broth and bouillon. Stir well, scraping up browned bits from the bottom of the pot. Cover and reduce heat to medium low.

Cube up chicken while soup comes to a simmer.

Add in chicken and juices on the chicken plate and stir. Add in cream cheese in small spoonfuls (this helps the cream cheese melt faster). Stir and cover again. Simmer for 10 minutes, or until cream cheese is melted. Add in cheddar, stir to melt.
To serve:
Ladle soup into large soup bowls.

Sprinkle with extra cheddar. Top with crumbled tortilla chips and a spoonful of salsa. Serve warm.
Notes
If you don't have a gas cooktop, you can blacken the peppers on the grill or under the broiler. Whatever it takes to get the skin black is what you want! It deepens the flavor and ups the complexity of the flavor profile of the soup.
It totally helps to peel the peppers using your fingers under warm running water. The peels fall right off.
Nutrition
Calories:
653
kcal
|
Carbohydrates:
19
g
|
Protein:
40
g
|
Fat:
47
g
|
Saturated Fat:
26
g
|
Cholesterol:
192
mg
|
Sodium:
1875
mg
|
Potassium:
868
mg
|
Fiber:
3
g
|
Sugar:
8
g
|
Vitamin A:
1877
IU
|
Vitamin C:
104
mg
|
Calcium:
664
mg
|
Iron:
3
mg