I present to you to token cocktail of 2020: I call it "From Cagey To Sagey". The reason why this drink is cocktail of the year is because we don't have enough sage or alcohol on the planet to deal with the bulls** of this year. But let's throw everything we got at the problem: including sage and alcohol.
This little beauty has cooling cucumber to help you cool your jets, sanity sage to cast out the nonsense, vodka to temper the nerves, and pineapple juice to take an expected cluster of circumstances (or ingredients) and make it a sweet situation.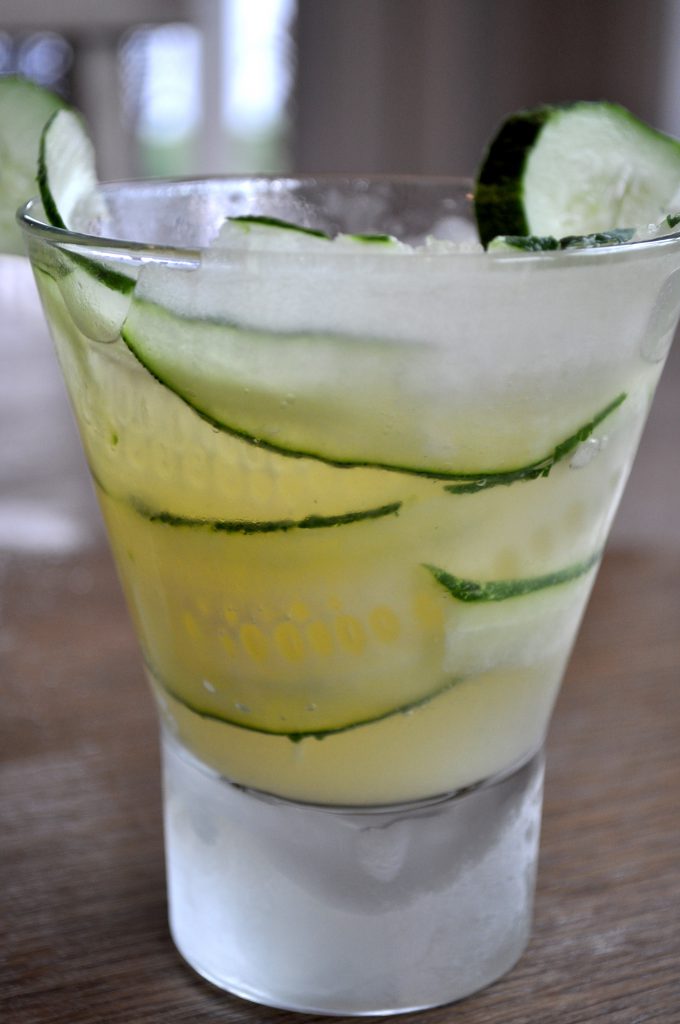 This little beauty is better than I expected when I dreamed it up. It's got to be the best cocktail I've ever made.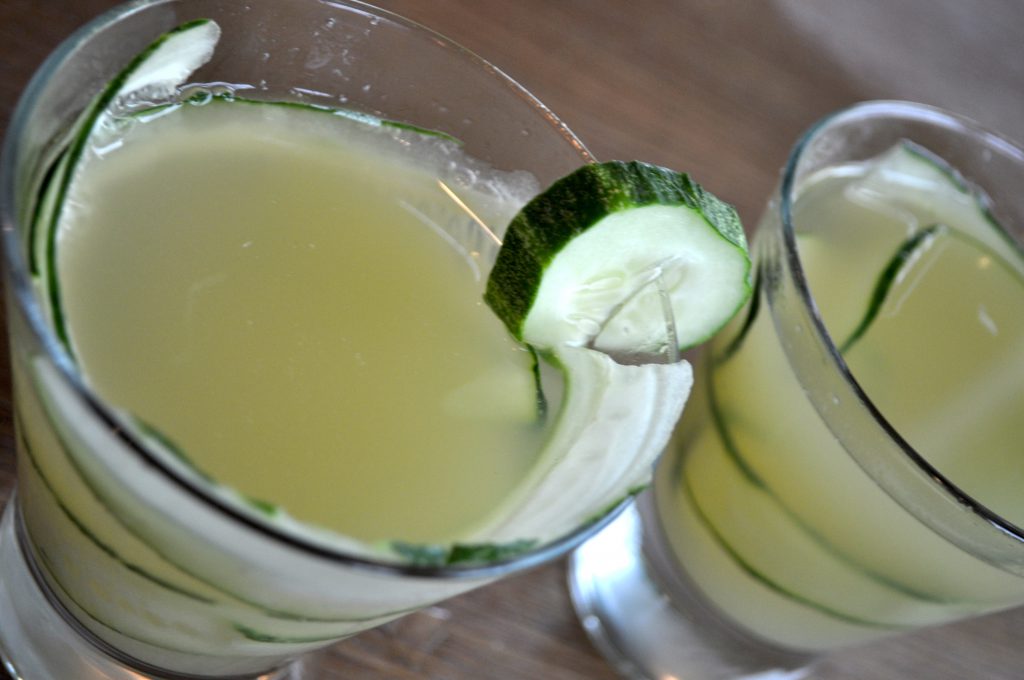 Note: It's so deliciously sweet that it slips right down. This is one of those drinks that you can sip on poolside for an hour or two and before you know it, you're wasted. Proceed with caution.
The sage simple syrup may seem high maintenance if you're new to it, but c'mon. It even has simple in the name. You can totally whip this up the night before you plan to partake and throw it in your fridge so it's ready when you are.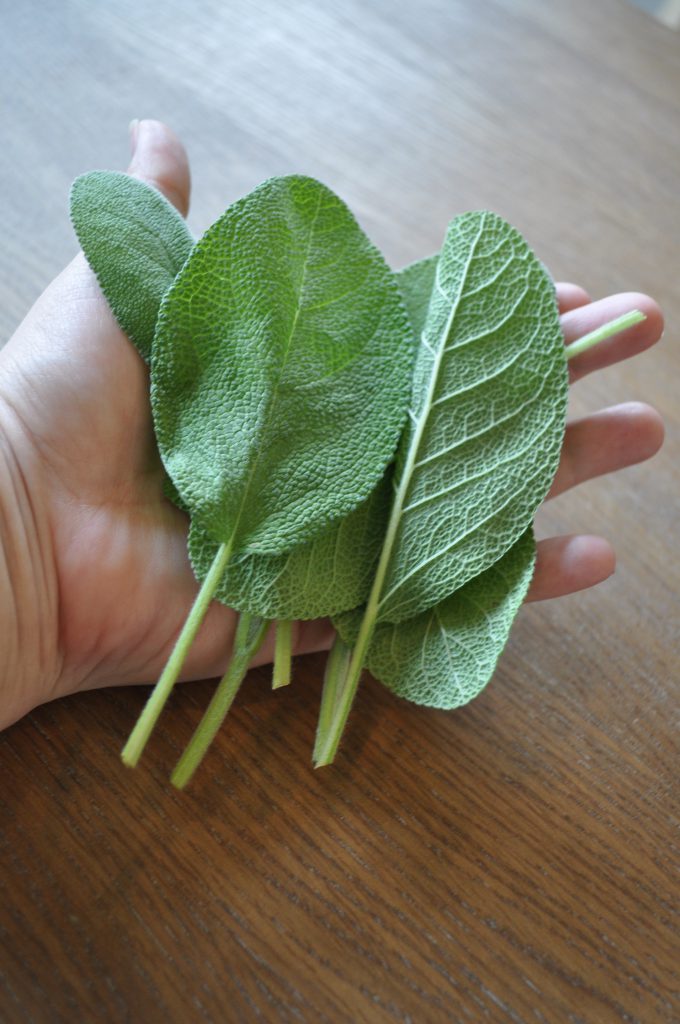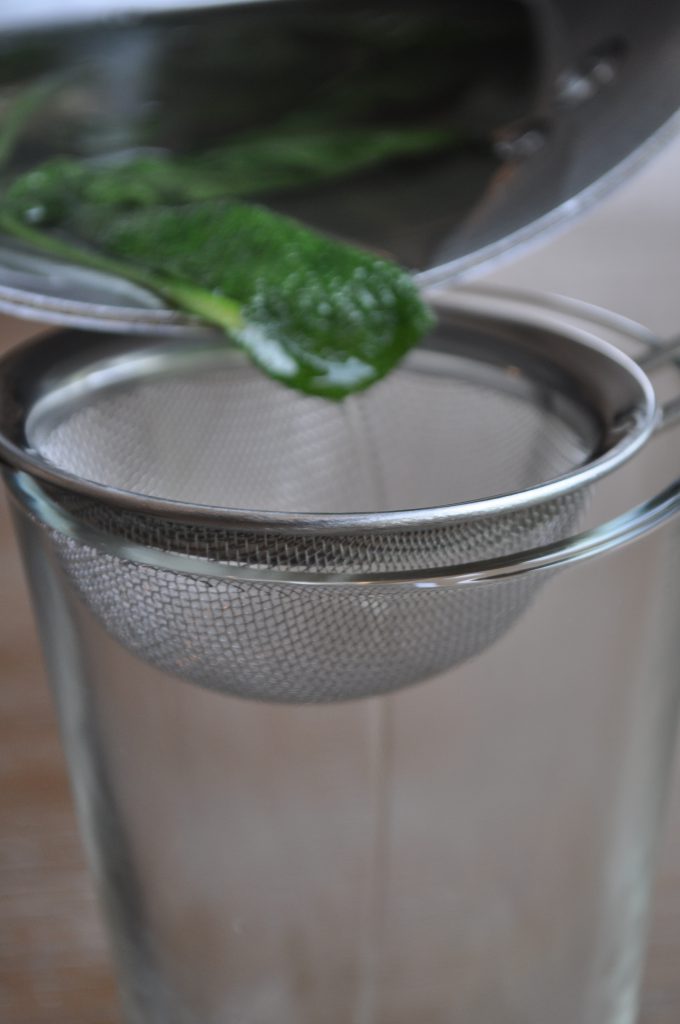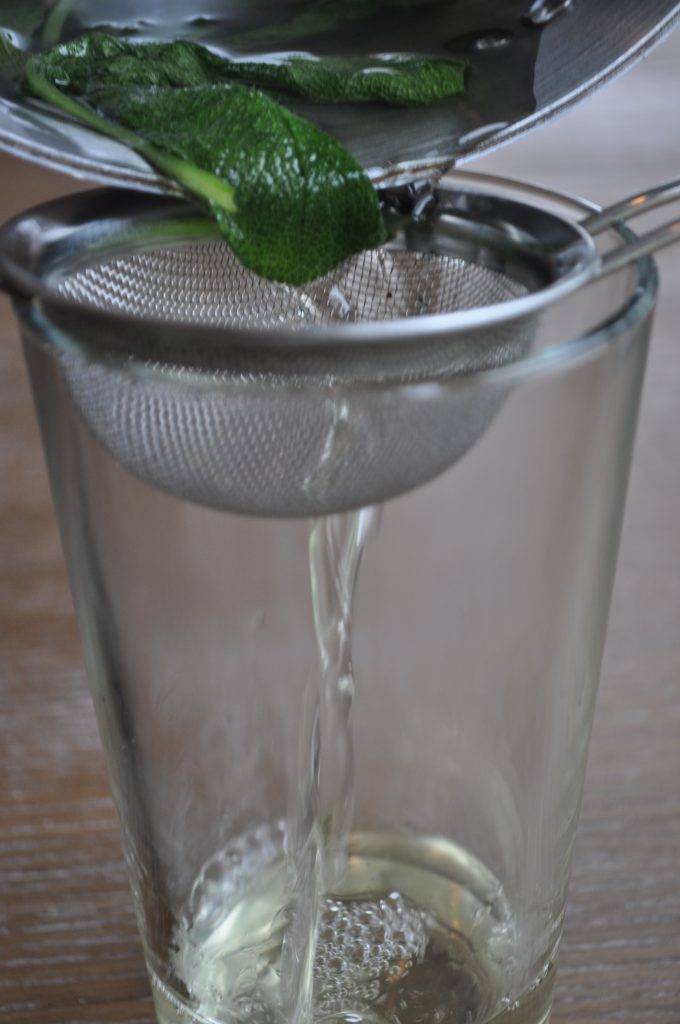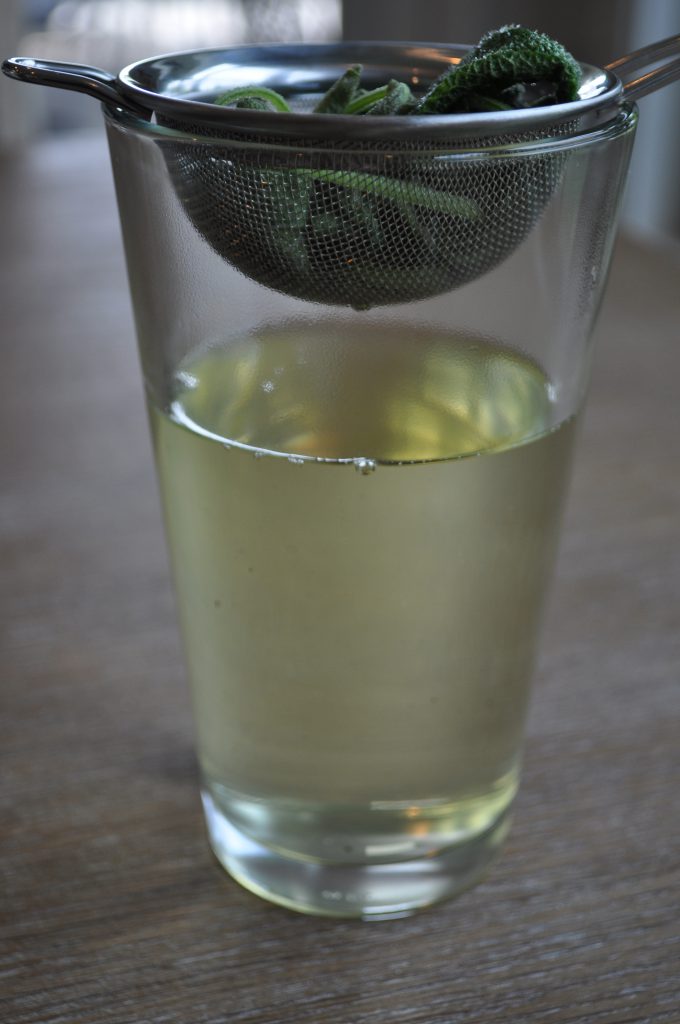 The simple syrup will either look like extremely watered down Mountain Dew or a urine sample, depending on where your mind goes. Your family will definitely ask why a cup of pee is sitting on the counter. I just said: "Silence, you uncultured neanderthals. I'm attempting a sophisticated moment here."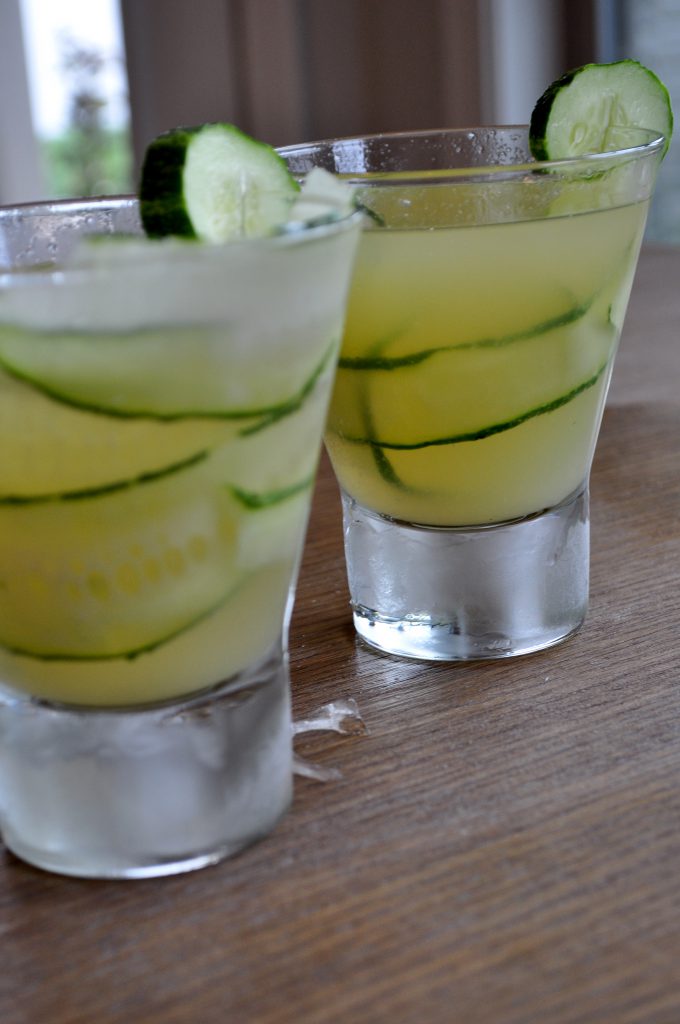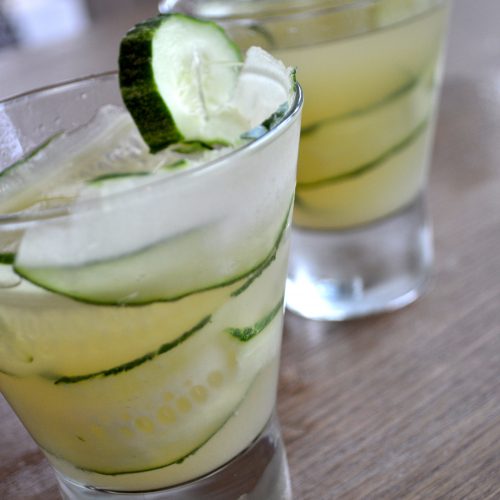 Ingredients
8

oz

Pineapple Juice

(cold)

4

oz

Vodka

(cold)

2

oz

Sage Simple Syrup

(recipe in notes)

2

oz

Tonic Water

(Cold)

1

small

cucumber

(thinly sliced or cut with a y shaped peeler lengthwise)
Instructions
Stir the first 4 ingredients in a large measuring cup.

Place cucumber slices around the inside of a frosty cocktail glass, about 4 per glass.

Pour liquid mixture into the glasses.

Garnish with an extra slice of cucumber, if desired.
Notes
To make frosty glasses, wet inside and outside of cocktail glasses and pour water out. Place wet glasses in the freezer for 30 minutes to an hour. This step is absolutely optional. I just like how much cooler the drink feels in my hand. 
DO NOT SHAKE THIS COCKTAIL. Tonic water will explode or fizz everywhere like shaking a can of coke. Stirring is preferred.
To make the sage simple syrup, take 6 large sage leaves (or 12 small) in the palm of your hand and slap them with your other hand. This releases the oils and makes the infusion even better. In a small saucepan, add all of the sage, 1/2 cup sugar, and 1 cup water. Whisk it together and cook until it comes to a boil and the sugar dissolves, about 3 minutes. Remove from heat and cool for 30 minutes. Either strain out or remove sage leaves.
If you need fine mesh strainer, click here for the set I use and highly recommend.
Nutrition
Calories:
249
kcal
|
Carbohydrates:
16
g
|
Protein:
1
g
|
Fat:
1
g
|
Saturated Fat:
1
g
|
Sodium:
4
mg
|
Potassium:
255
mg
|
Fiber:
1
g
|
Sugar:
25
g
|
Vitamin A:
57
IU
|
Vitamin C:
14
mg
|
Calcium:
26
mg
|
Iron:
1
mg