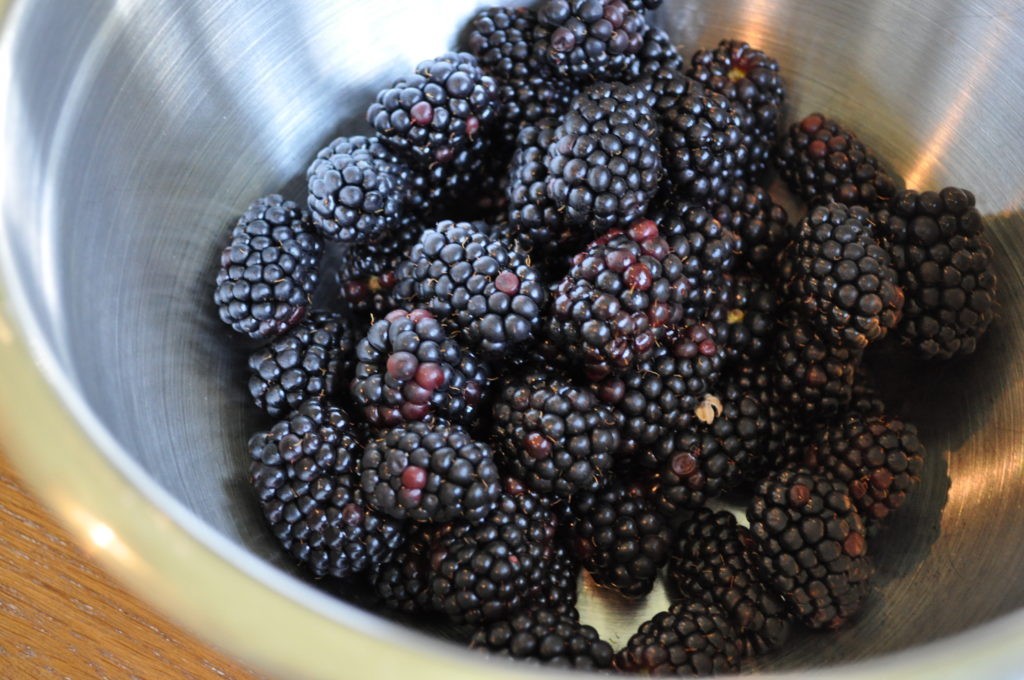 OH. MY. GOOD. GRACIOUS.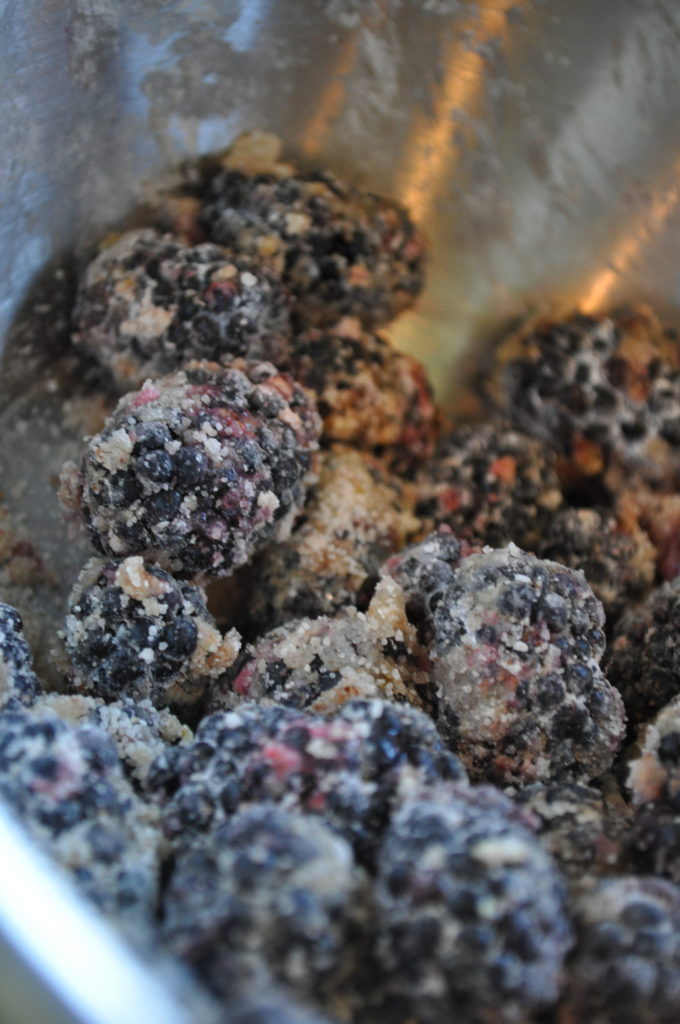 So here's the thing. I cannot with 2020. I know you're with me on this. I know people say everything happens for a reason, but honestly what the actual f***?!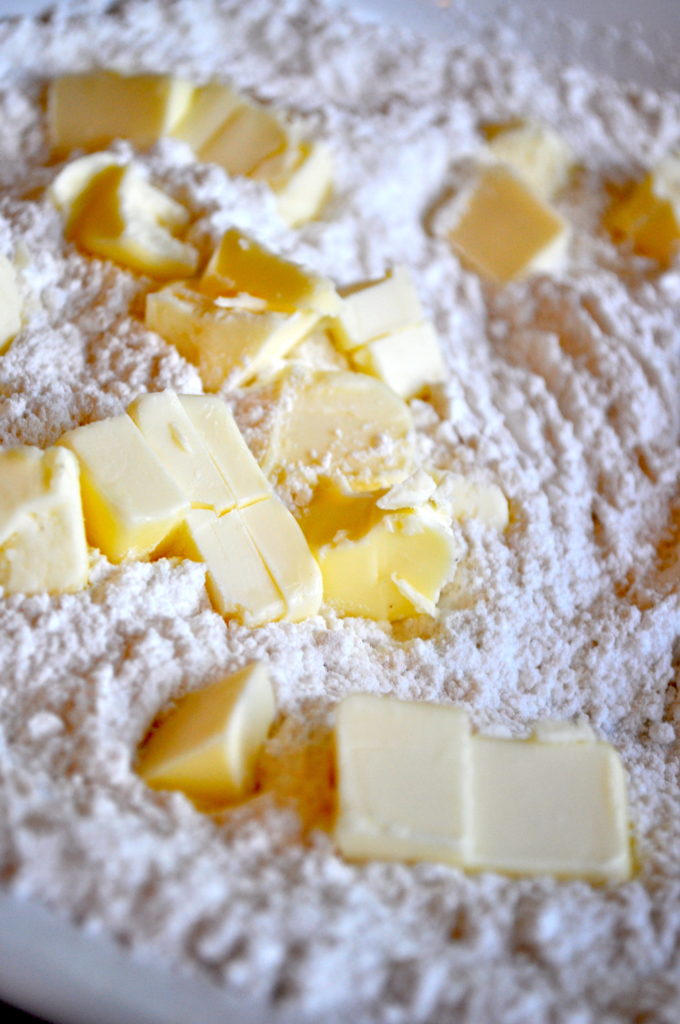 The US government confirmed that UFO's are real AND IT BARELY MADE THE NEWS. NO ONE CARED. We were all to busy trying to survive the murder hornets and the pandemic and this seemingly post-apocalyptic world; and that doesn't even cover arguing with your third cousin once removed on Facebook about any given issue in 2020.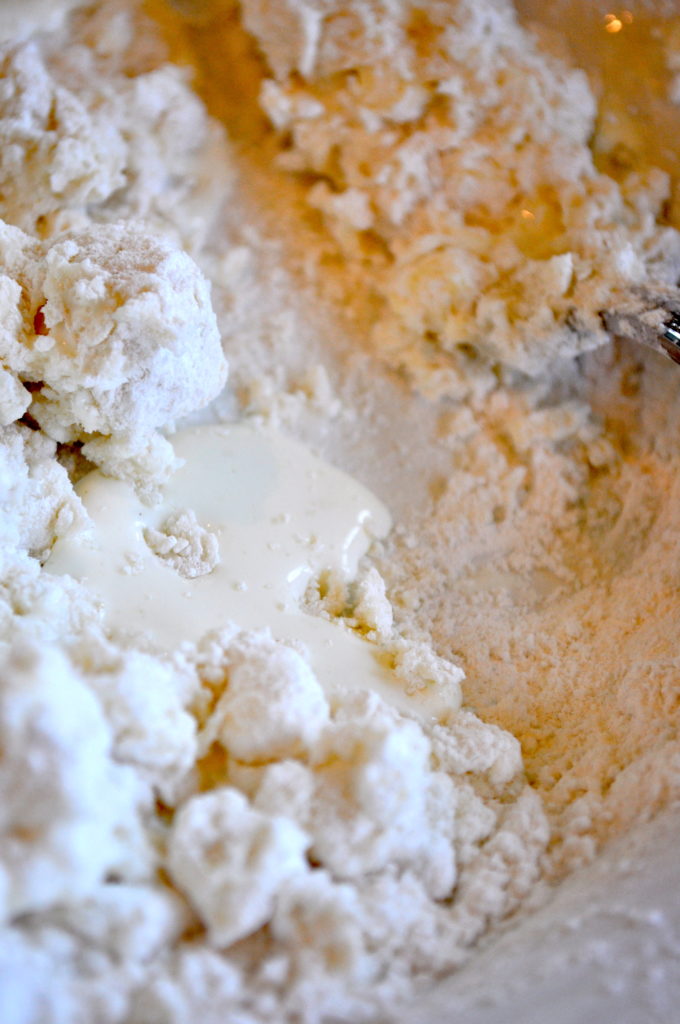 I CANNOT BELIEVE that Tiger King was the most normal part of this year. Y'all, I'm exhausted. Sometimes, I just need to eat my feelings. This week was one of those times.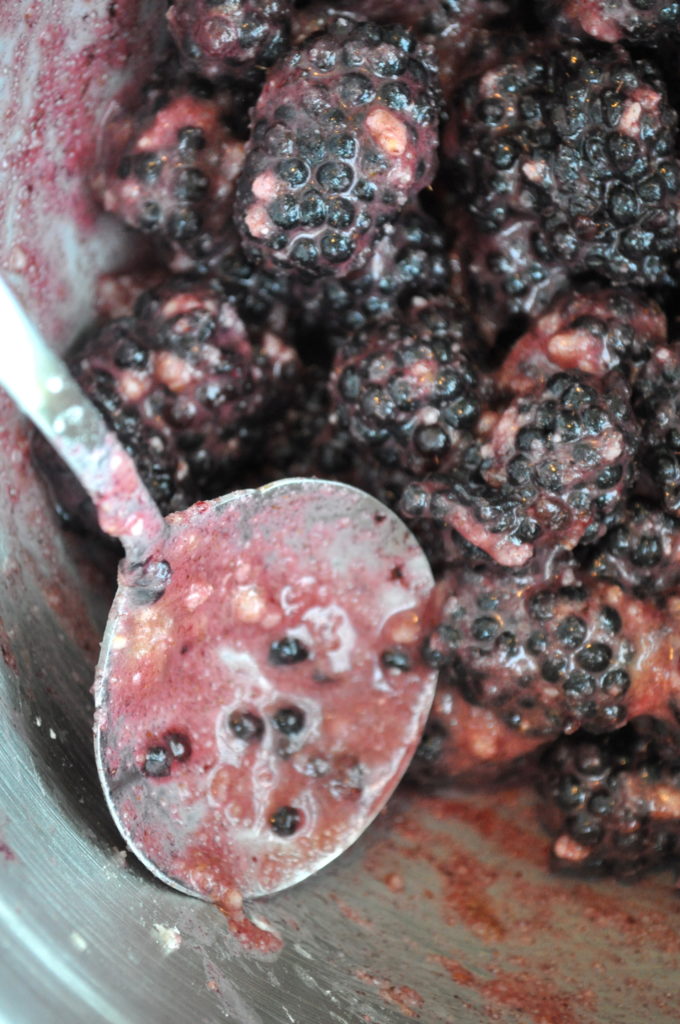 I made these mini blackberry cobblers and I'M READY TO JITTERBUG. Who cares how much 2020 sucks?! I have these bad boys in my life. Siri make reminder: learn how to jitterbug. Oh and hey Siri: remind me to pick up more blackberries.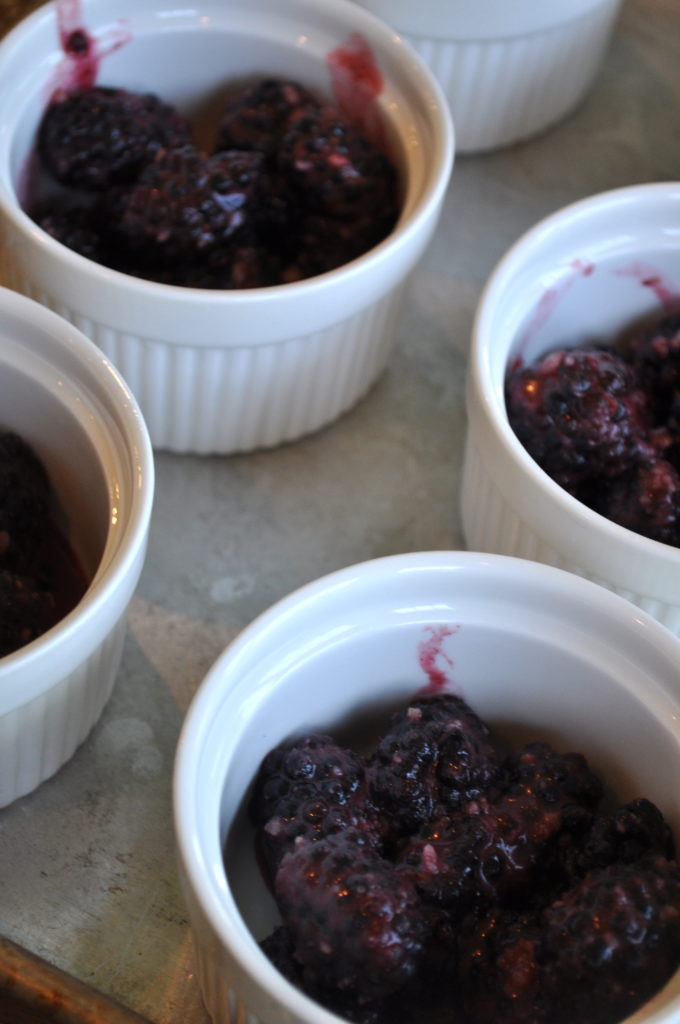 The filling is that ooey-gooey berry filling that has just the right balance of sweet and tart. The top is buttery and crumbly and just like the angels in heaven lovingly placed it on top while singing an ethereal and celestial song.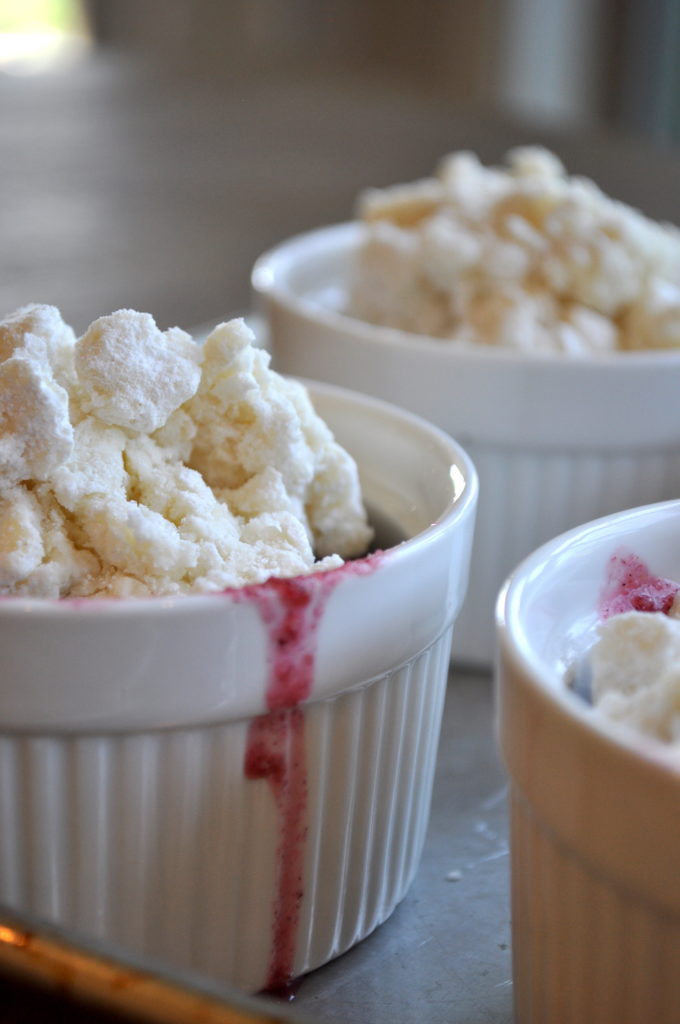 It may take a few minutes to whip together, but OMG so worth it. If you don't want to make these into minis, just use a small-ish cast iron skillet. and add a few minutes to the baking time as needed.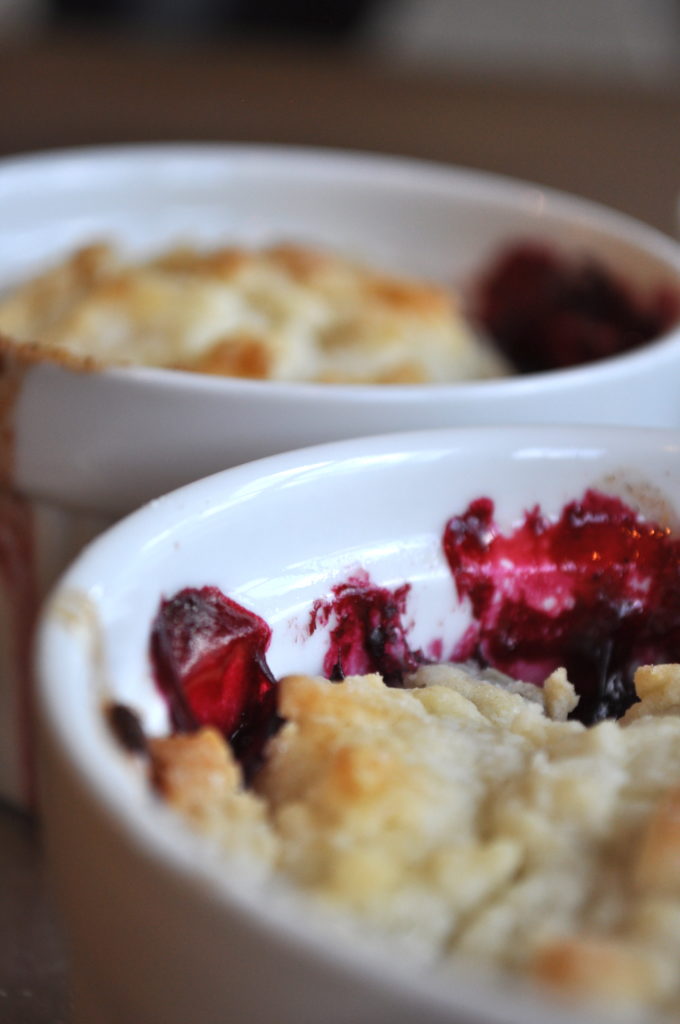 You're gonna dig them. And dig in them. And dig for more when they're gone.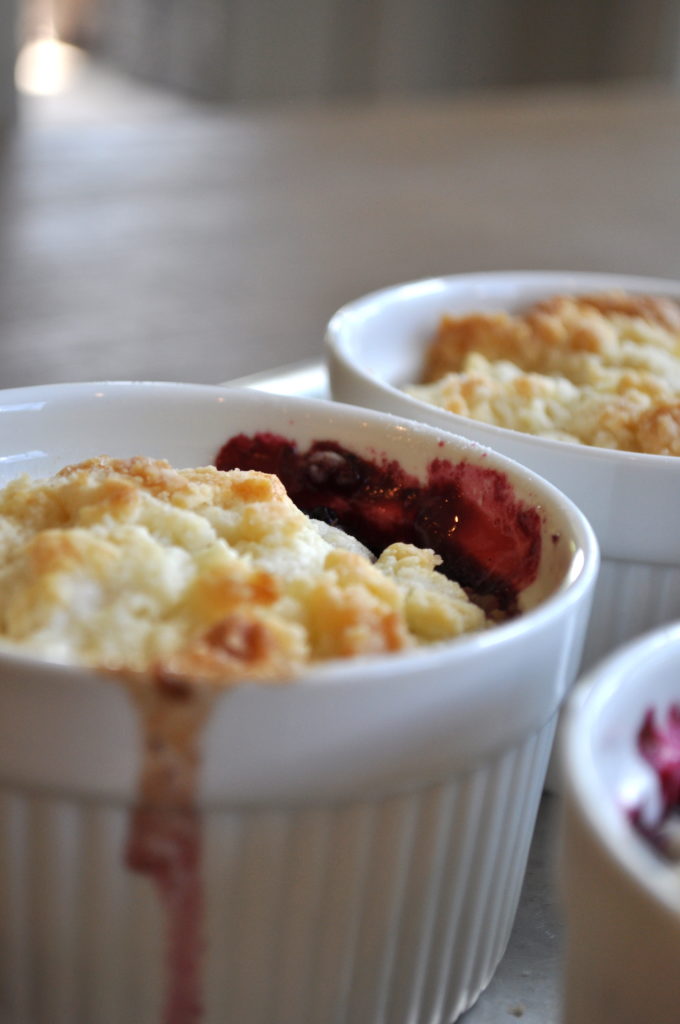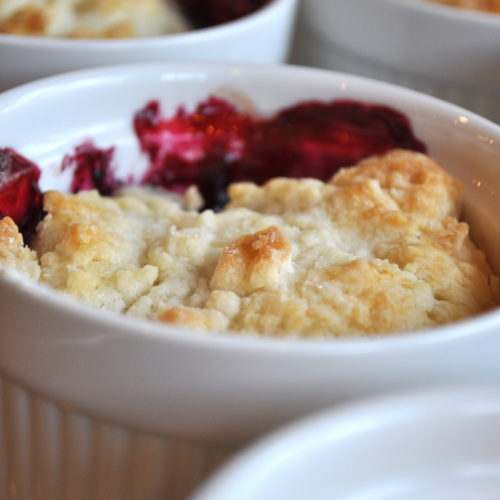 Ingredients
For the blackberry filling:
12

oz

blackberries

¼

cup

sugar

2

Tbsp

cornstarch

1

Tbsp

unsalted butter

(melted but cooled)

1

tsp

lemon zest

1

tsp

vanilla

¼

tsp

cinnamon

1

pinch

nutmeg

1

pinch

salt
For the crust:
1

cup

self rising flour

5

Tbsp

sugar

¼

cup

unsalted butter

(cut into small cubes)

½

cup

heavy cream
Instructions
For the blackberry filling:
Combine all ingredients for filling in a medium sized mixing bowl. Toss well to combine. Let sit at room temperature for 30 minutes, stirring occasionally.
For the crust:
Combine flour and sugar in a medium sized mixing bowl. Mix well.

Using a pastry blender, cut butter into flour mixture until butter pieces are smaller than pea-sized and well distrubted into flour mixture.

Add heavy cream and mix just until combined. Do not overmix. Place mixture in freezer for 20 minutes or until it is cold.
To assemble and bake:
While berries are resting and the crust is cooling, preheat oven to 400°.

Once berry mixture is done resting, distribute it evenly between 6 (6 oz) empty ramekins.

Divide and distribute chilled crust evenly between 6 ramekins over the berry mixture.

Place ramekins in preheated oven and bake until golden, or about 20-25 minutes.
Notes
I like to place my ramekins on a cookie sheet for ease when placing in and removing from the oven. Throw a scoop of vanilla bean ice cream on top for extra decadence.
Click here for the ramekins I used.
Nutrition
Calories:
337
kcal
|
Carbohydrates:
42
g
|
Protein:
4
g
|
Fat:
18
g
|
Saturated Fat:
11
g
|
Cholesterol:
53
mg
|
Sodium:
17
mg
|
Potassium:
128
mg
|
Fiber:
4
g
|
Sugar:
21
g
|
Vitamin A:
708
IU
|
Vitamin C:
12
mg
|
Calcium:
35
mg
|
Iron:
1
mg