I don't think you're ready for this jelly.
I don't think you're ready for this jelly.
I don't think you're ready for this….
'cause my marg is too yummylicious for ya, babe.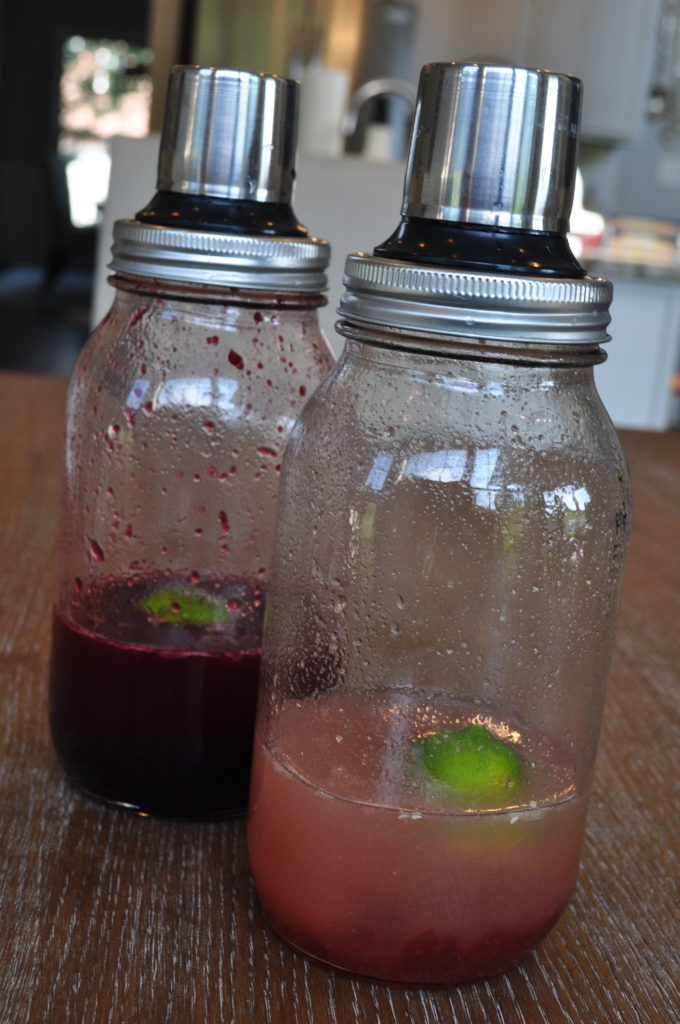 Sorry, Beyonce. I murdered your song.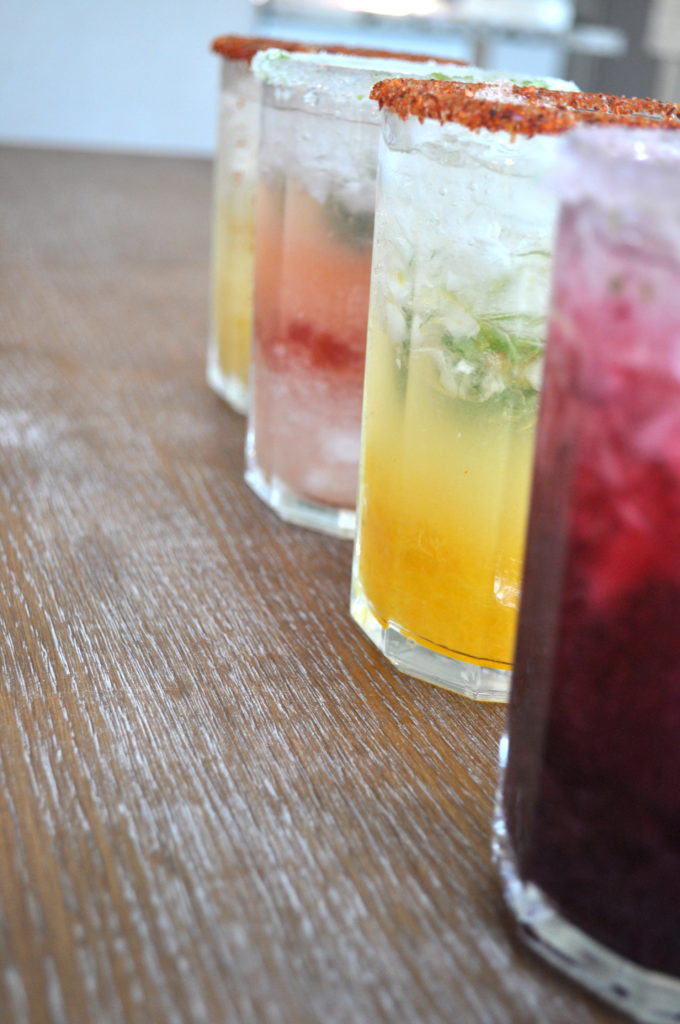 I couldn't help myself. I was not ready for these! These margaritas are NEXT LEVEL. You know why? They feature two secret ingredients: (1) prosecco and (2) jam. I SAID WHAT I SAID.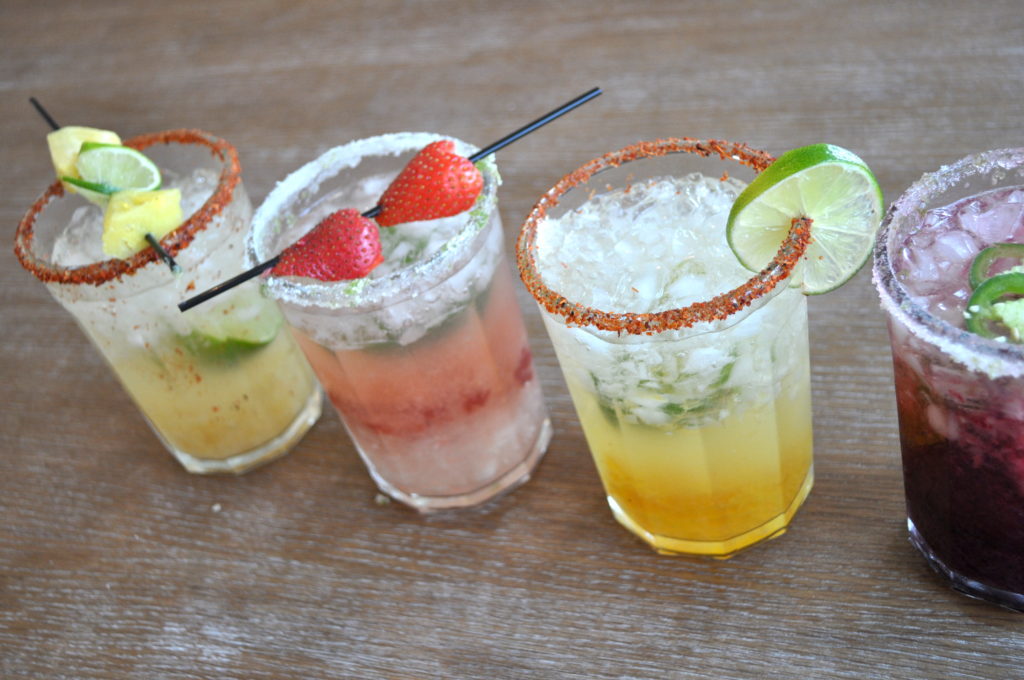 These babies are better than any restaurant's margs. The upshot is that the sweetness in the jam masks how boozy these things are so you're done drinking after just one drink. Can I get an amen? One time, I told my husband I wanted a margarita. He said "what kind?" I said "a big'n."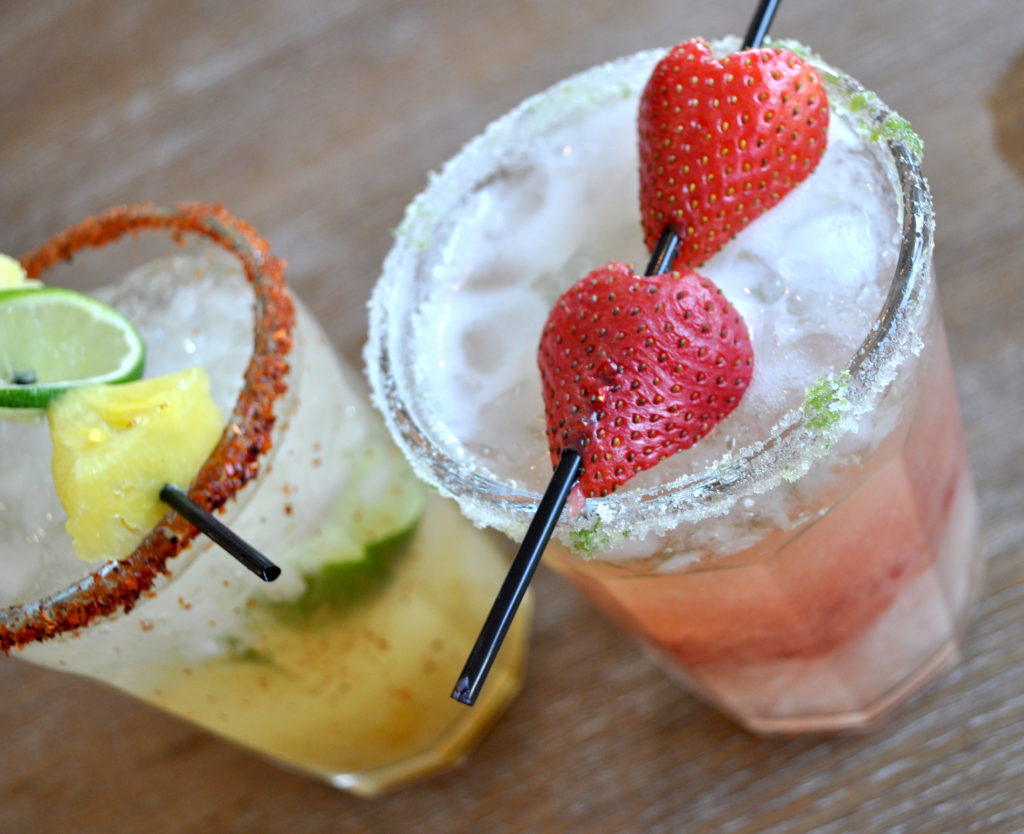 This is a big'n. These are drinks that you sip poolside with the squad and before you know it, you're trashed. Proceed with absolute caution.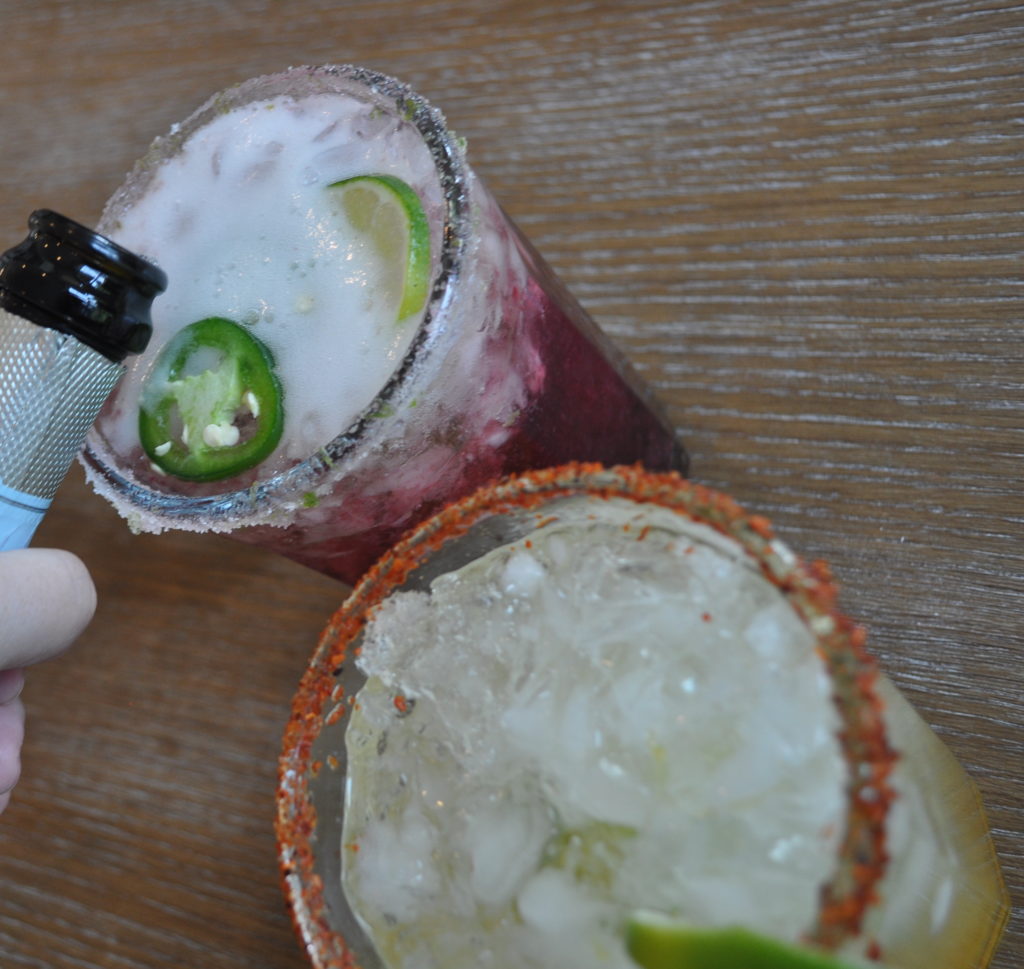 I don't care if you're quarantined and not driving. You could end up really schnockered lighting off fireworks tonight and I don't want to be sued when you slur all drunk and bloody telling the ER doctor unlucky enough to be on shift that I told you to do it.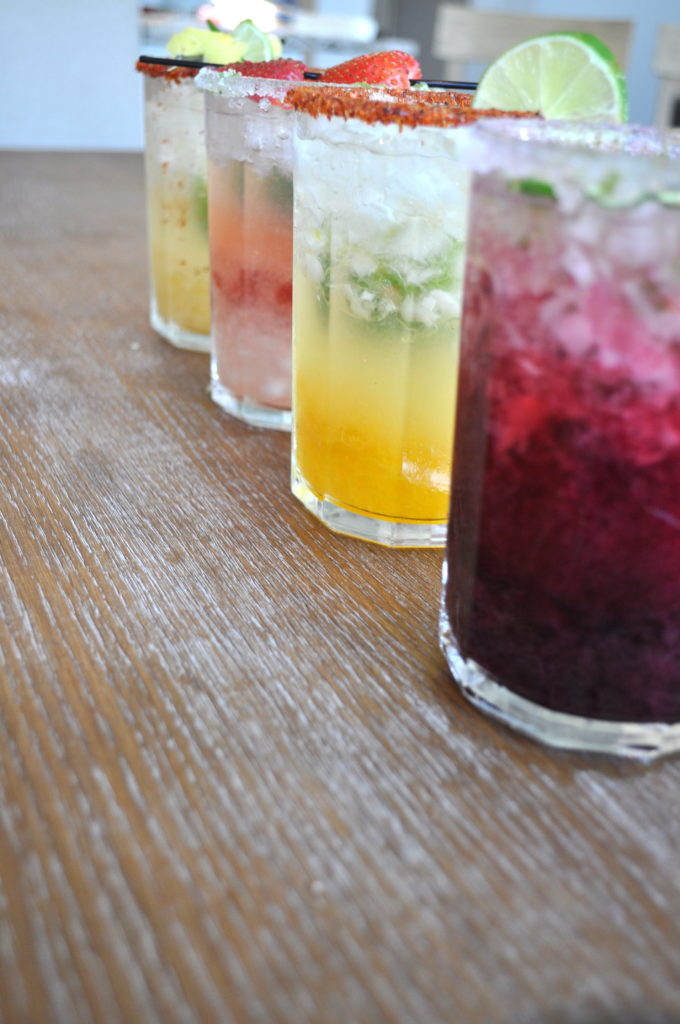 I told you to do nothing but drink one. These are like Hurricanes or Hand Grenades in Nawlins. You gonna be under the table or singing karaoke on your coffee table if you have a few of these. May the odds be ever in your favor!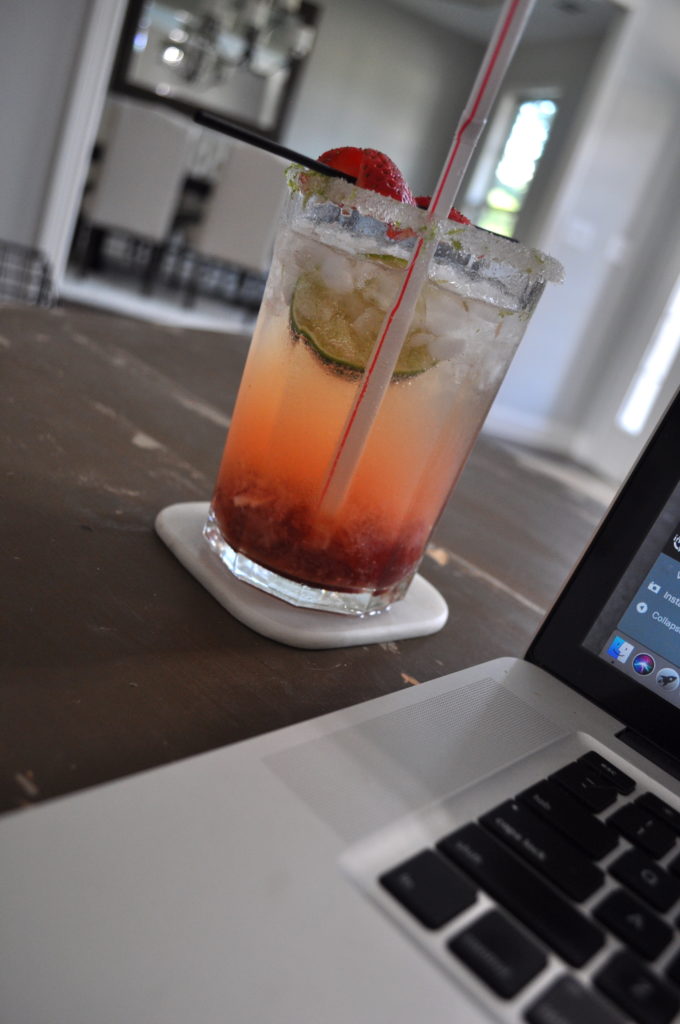 I *may* be drinking one as I type this.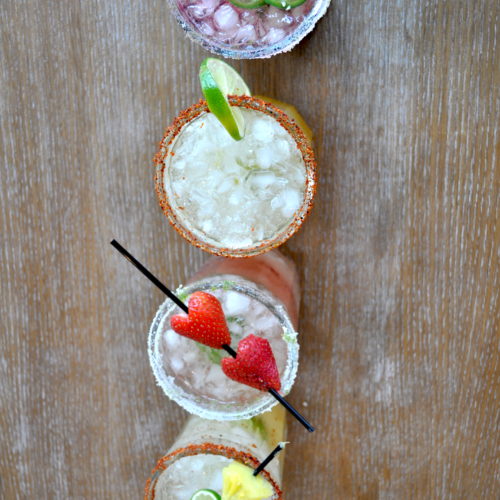 Ingredients
3

oz

lime juice

(about 3 limes)

4

Tbsp

jam of your choice

(tested with strawberry, blackberry, pineapple and peach)

3

oz

tequila

2

oz

triple sec

1

oz

prosecco
Instructions
Combine all ingredients except prosecco in a cocktail shaker. Seal tight. Shake for a full minute until frothy.

Rim glasses as desired. (see notes)½

Fill large glass (20 oz or larger) halfway with crushed ice. Pour all ingredients over ice. Do not strain.

Garnish as desired. (see notes)
Notes
To garnish these, I used bits of mixed fruit or jalapeños.
To rim: I used three saucers. On one, I added enough water to cover the bottom of the saucer. On the second, I used 1/2 cup sugar and 2 tsp lime zest and combined well. On the third, I used Tajin (A delicious chili lime seasoning–click here to purchase). I dipped all the glass rims in the water, and then I dipped them in the rim seasoning of my choice. I did two of each.
Click here for my cocktail shakers. They come in a set of two which is nice if you're going for more than one flavor at once for two drinkers.
Nutrition
Calories:
511
kcal
|
Carbohydrates:
104
g
|
Protein:
1
g
|
Fat:
1
g
|
Saturated Fat:
1
g
|
Sodium:
43
mg
|
Potassium:
187
mg
|
Fiber:
2
g
|
Sugar:
75
g
|
Vitamin C:
35
mg
|
Calcium:
35
mg
|
Iron:
1
mg