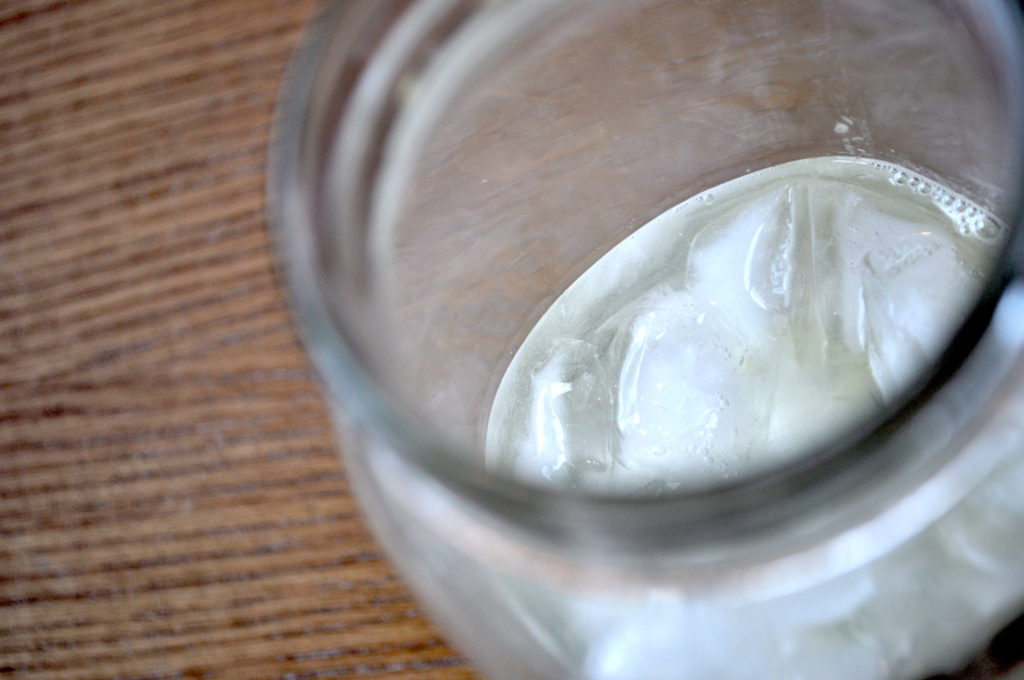 One day when I'm old and gray, sitting on my porch in a rocking chair, my great-grandkids are going to ask me what I did during 2020 because their teachers taught them about the craziest year in history. I'm going to lean back, let out a sigh, and tell them "well my sweets, I mostly made new and experimental cocktails."
Their parents are going to be appalled that I said it, but like Sophia Petrillo says, once you're past 80 you get cute again and can get away with saying what you want. I'll just whip up a batch of cocktails for my grown grandkids so they'll quit their dang whining.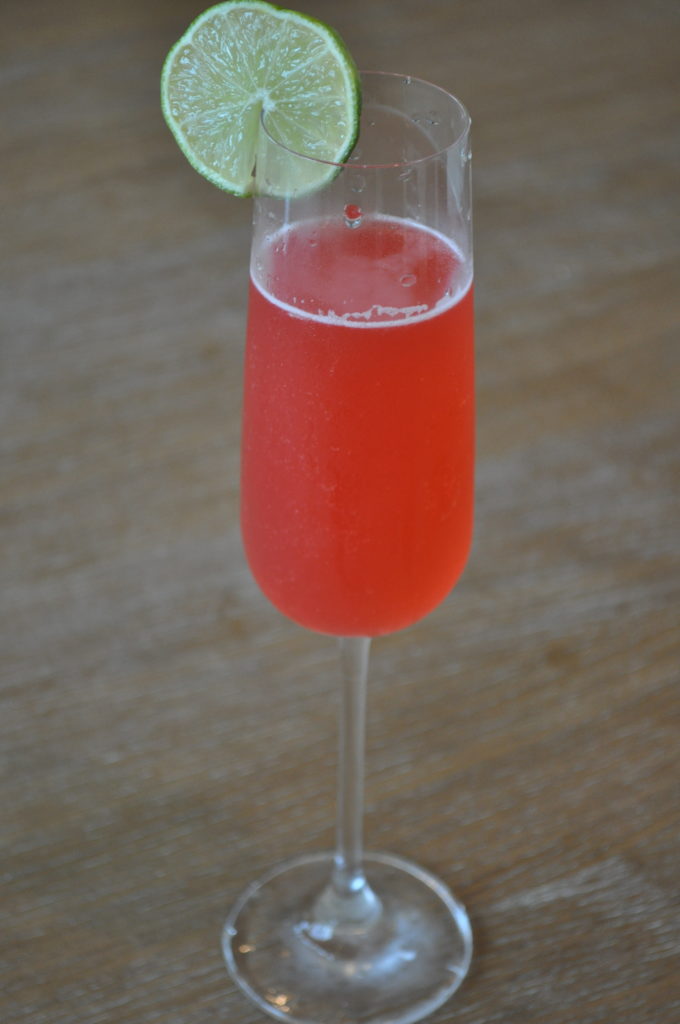 This is probably what I'll serve. It's like summer in a cup. It's basically a bubbly grownup cherry limeade. So, so good.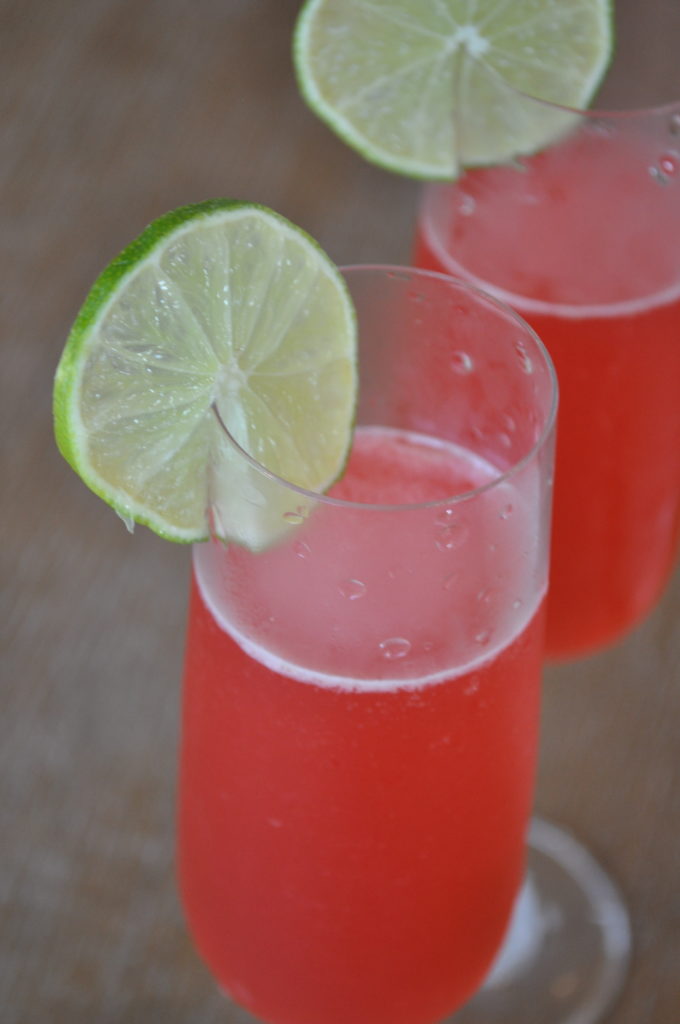 I'm basically obsessed. I think you will be too.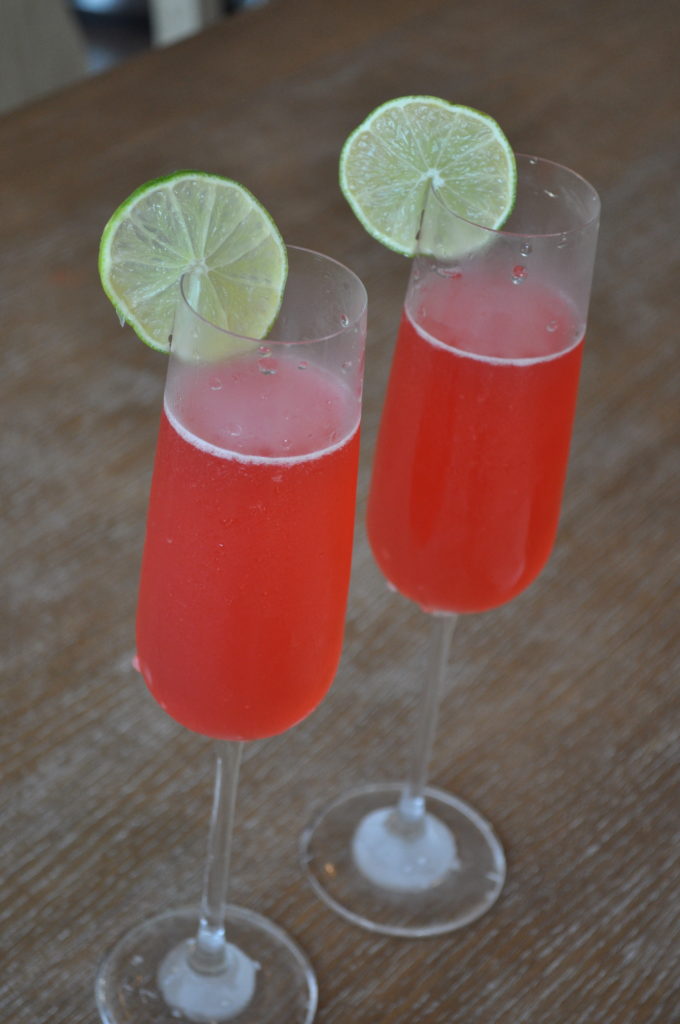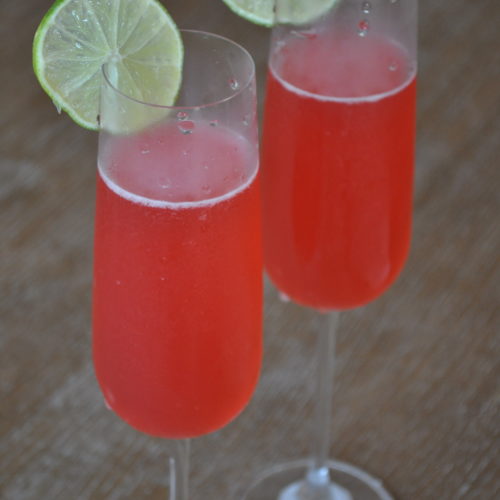 Ingredients
For the cherry simple syrup:
2½

cups

cherries

(pitted and stems removed)

¾

cups

powdered sugar

½

tsp

salt

1½

cups

water
For the shaker:
⅓

cup

cherry simple syrup

½

cup

freshly squeezed lime juice

(about 4-5 limes)

½

cup

gin
To finish:
¾

cup

cold lemon lime soda

(tested with Sprite)

lime slices, for garnish

(optional)
Instructions
For the cherry simple syrup:
Combine all ingredients for the simple syrup in a large saucepan. Mix well. Set heat to medium-high. Stir, squish and chop the cherries with a wooden spoon or spatula until mixture reaches a full boil and thickens slightly, about 5 minutes.

Remove from heat and drain through a fine mesh sieve into a large measuring cup. Let cool completely, about 1 hour.
For the shaker:
Add ice to cocktail shaker until 1/2 full. Add in ingredients for the shaker, close, seal, and shake well until frothy (about 2 minutes).

Divide mixture into 3 champagne flutes.
To finish:
Dived lemon lime soda equally into champagne flutes by pouring over.

Garnish with lime slices, if desired.
Notes
DO NOT shake lemon lime soda in the shaker. It is carbonated and will likely explode or fizz out of your shaker making a sticky mess.
Click here for my cocktail shaker.
Click here for my champagne flutes. They're oversized and I love them!
A friend wrote me to say that she made these sans-gin for Shirley Temple-esque treats for her kids and they loved them! She made the grownup version for herself. I loved this idea!
Nutrition
Calories:
133
kcal
|
Carbohydrates:
34
g
|
Protein:
1
g
|
Fat:
1
g
|
Saturated Fat:
1
g
|
Sodium:
258
mg
|
Potassium:
177
mg
|
Fiber:
1
g
|
Sugar:
31
g
|
Vitamin A:
70
IU
|
Vitamin C:
16
mg
|
Calcium:
18
mg
|
Iron:
1
mg