HOLY SHIFT. Now listen, I've made some good lasagnas in my time. I've served them to men, women, republicans, democrats, and maybe even some flat earthers… but this was served up to a group of high school boys and they ate it up like it was their last meal.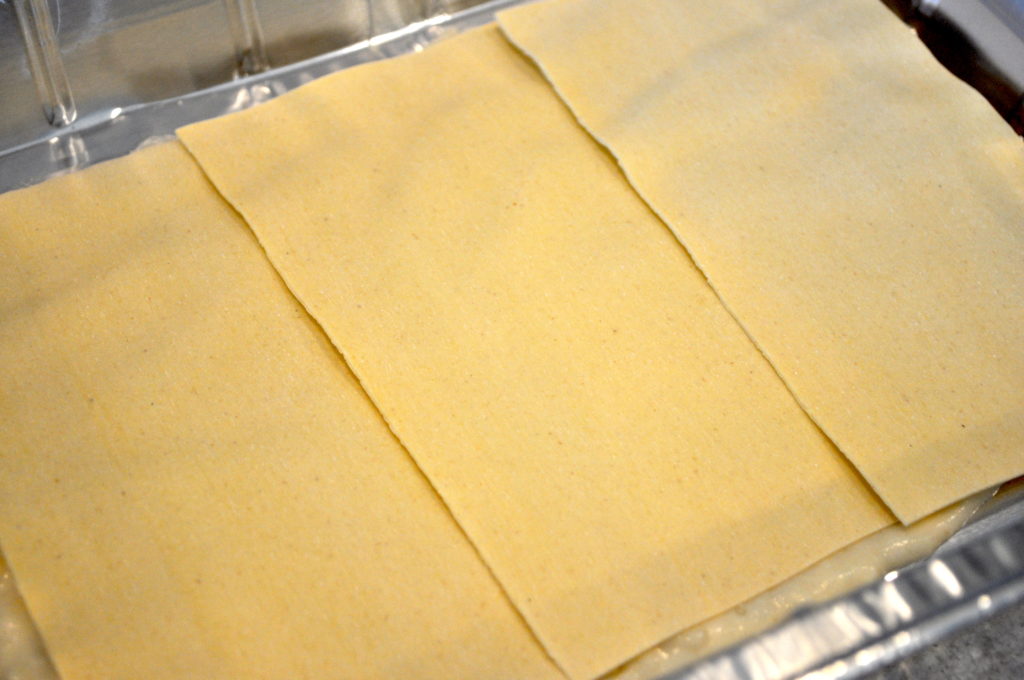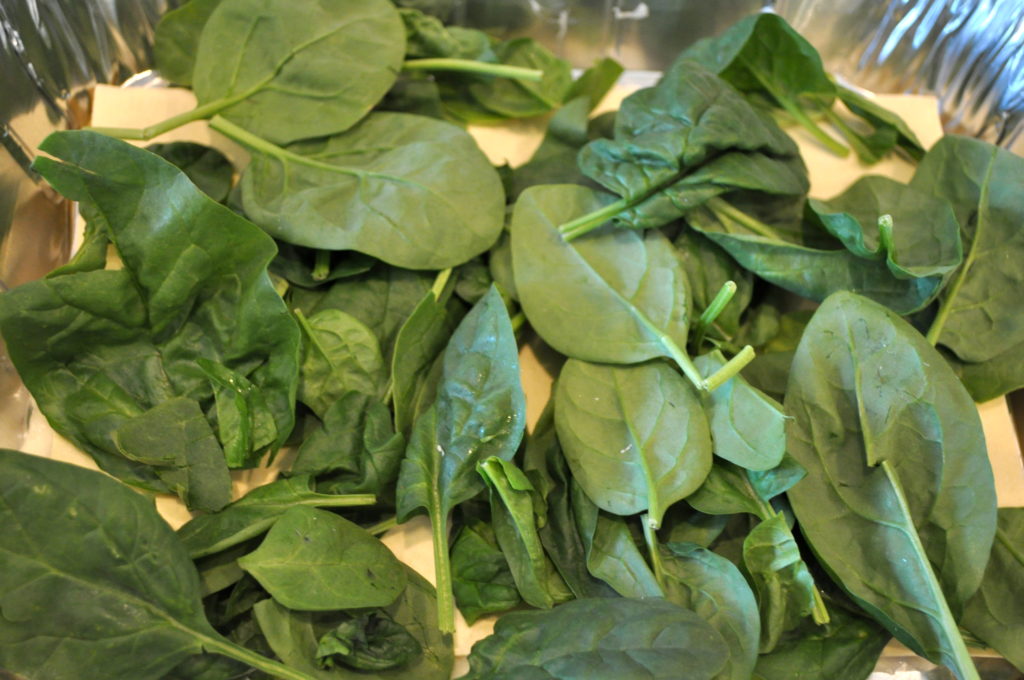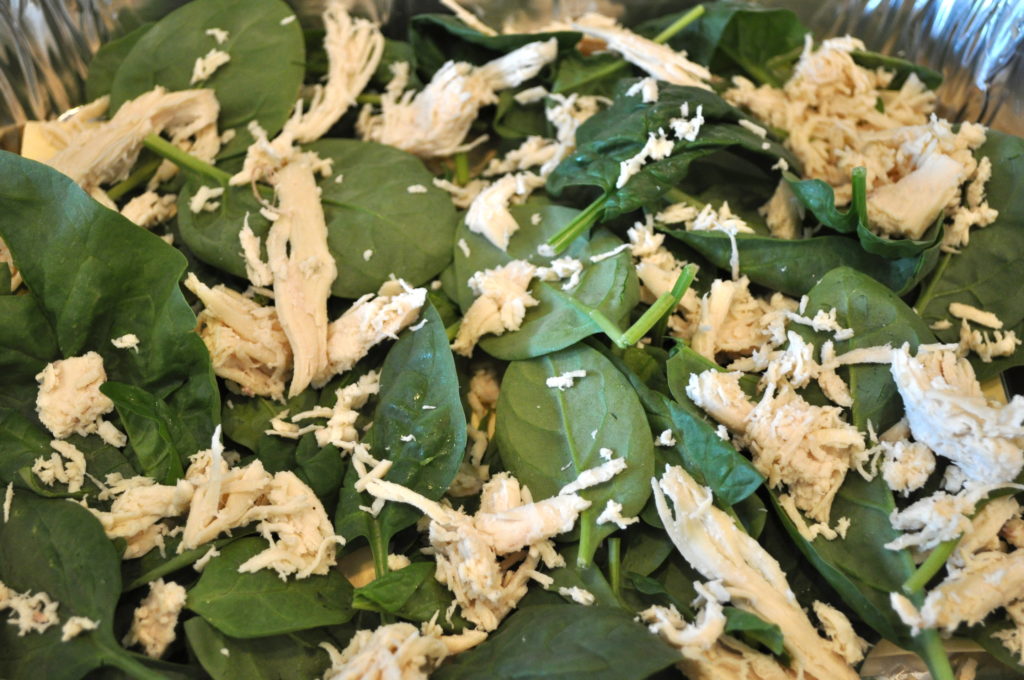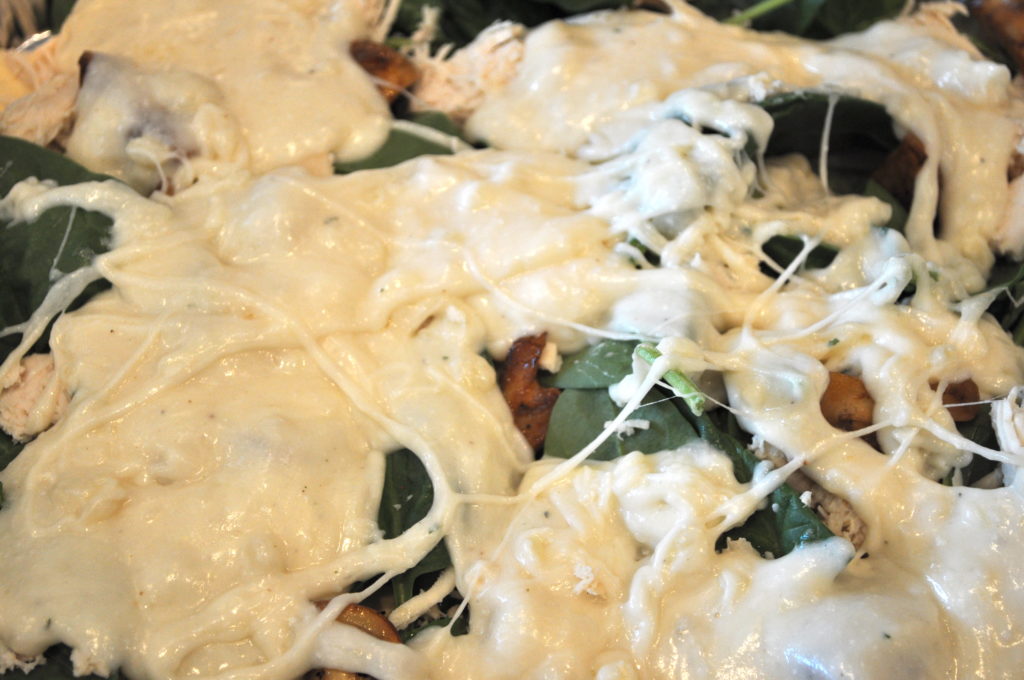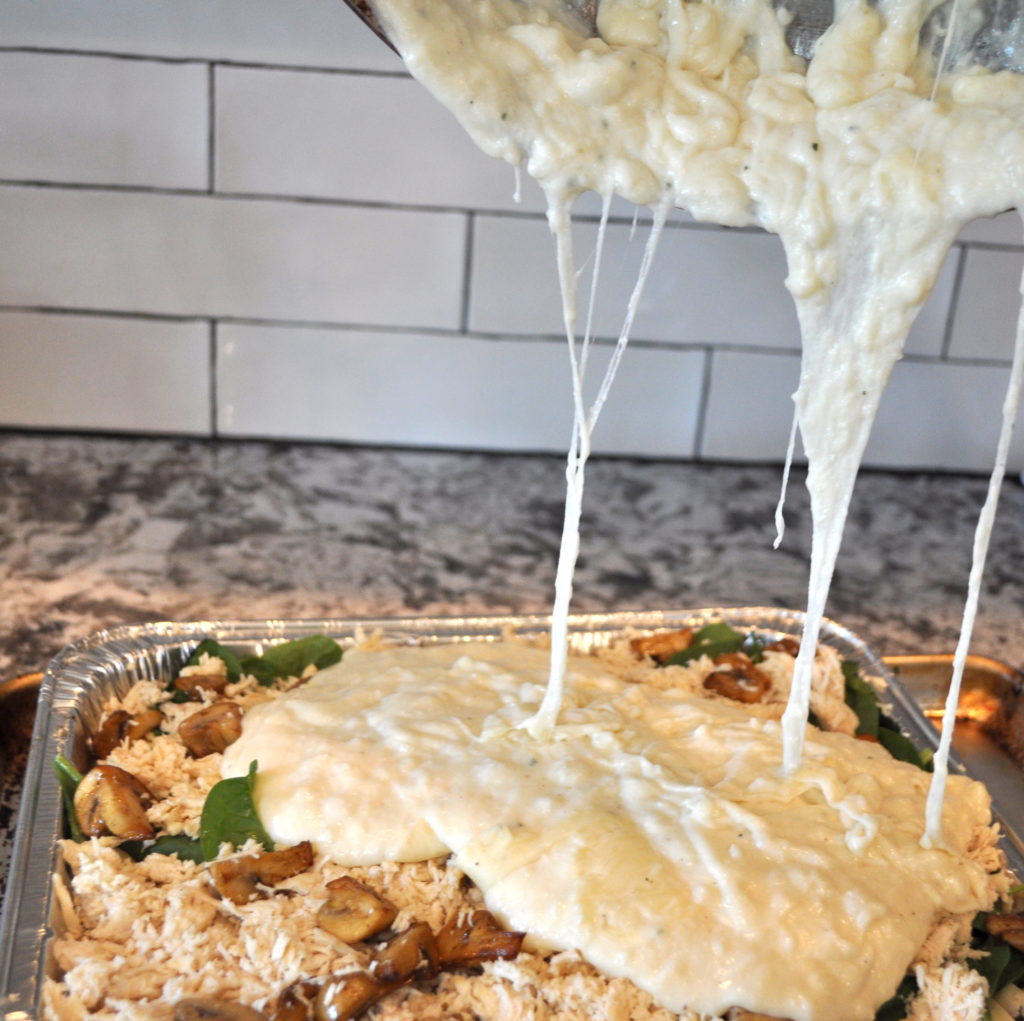 I love making lasagna because:
it's good to prep in advance if needed
it's good to feed a hungry mob
it always tastes better the next day
The greatest invention of our time has GOT to be no-boil lasagna noodles. No more burning your fingers and cussing in front of the kids because you just slap these babies in the dish completely raw and the sauce cooks them up for you. Can I get an amen?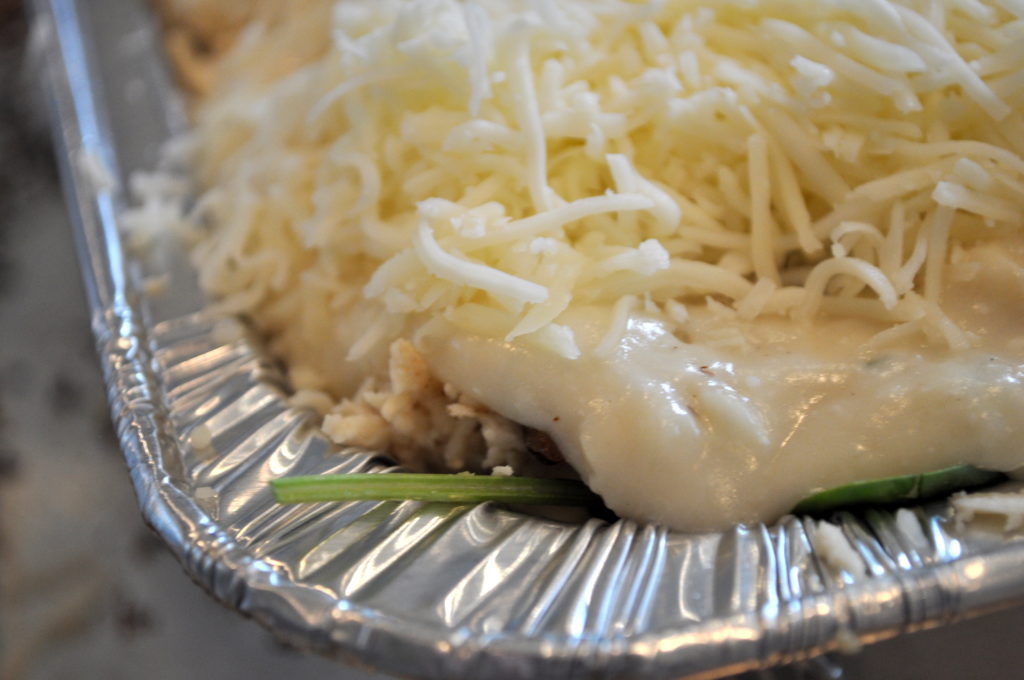 Lasagna is one of those labors of love. The layers are all whipped up separately and then assembled lovingly until your kitchen looks like it took a direct hit from a torpedo, but it's one of those things that just can't be replaced in terms of great memories you'll have eating it together. Something about it makes people linger longer at the table laughing and talking.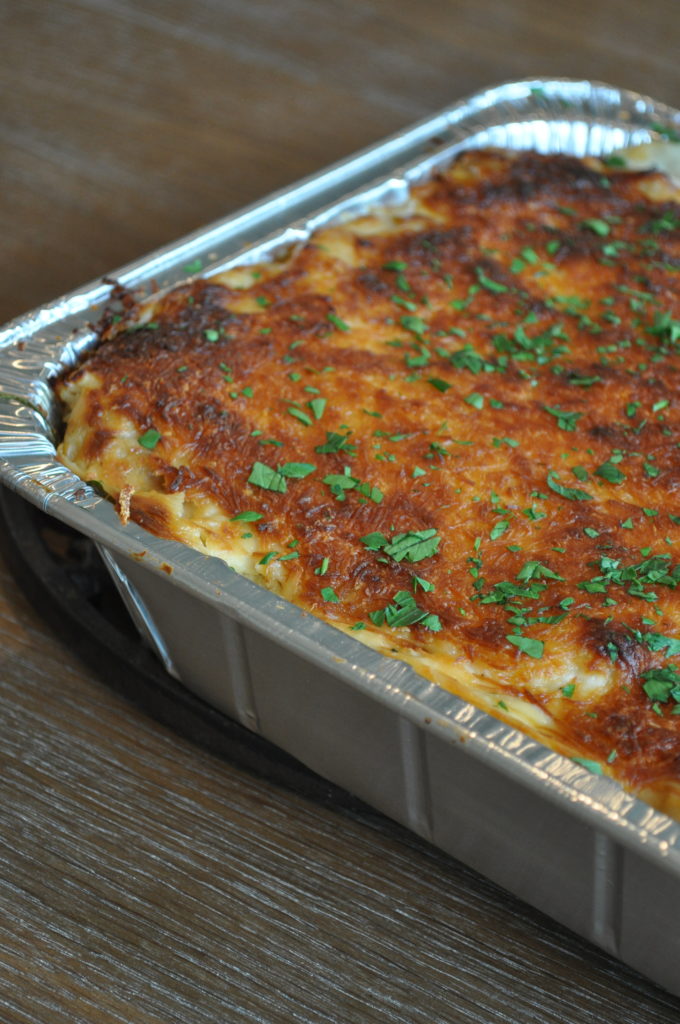 Now, just because it takes a hot minute, doesn't mean it's not worth it. This one has a nice twist because it's made from a white sauce rather than a red, it has shredded chicken rather than ground beef, it has veggies rather than ricotta, and it's the kind of thing that makes you want to put on some stretchy pants and have another helping.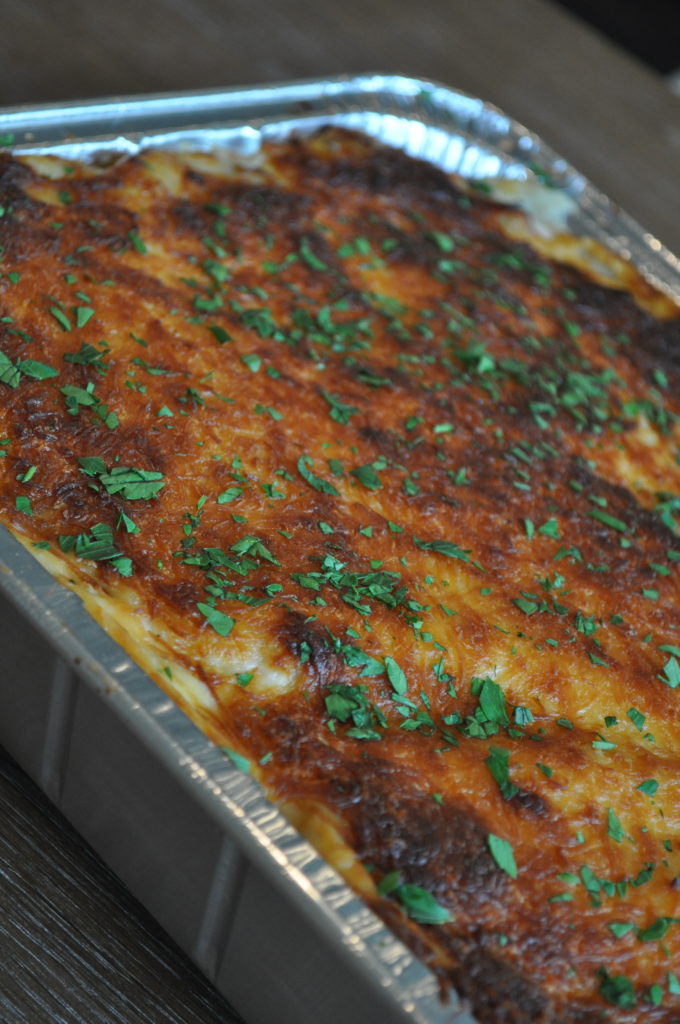 We always cook next level stuff on Sundays because something about Sunday dinner just screams family even if your family is screaming at one another. They'll shut right up and inhale this Sunday dinner plus you'll probably have leftovers for dinner the next day if you make it in a giant disposable foil pan like I did. Torpedo the first day then microwave the next sounds good to me!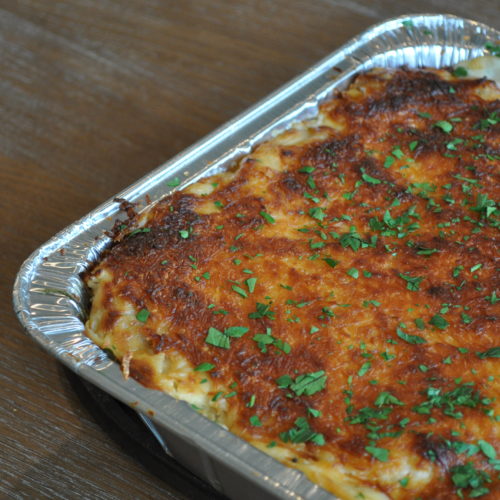 Ingredients
For the chicken:
4

chicken breasts

4

cups

milk

2

cups

chicken stock

2

chicken bouillon cubes

1

Tbsp

garlic salt

(tested with Lawry's)

3

sprigs

fresh thyme

(optional)

3

sprigs

fresh oregano

(optional)

1

tsp

freshly ground black pepper
For the mushrooms:
3

Tbsp

olive oil

16

oz

white mushrooms

(quartered)

1

pinch

salt and pepper

¼

cup

dry white wine

(tested with Pinot Grigio)
For the sauce:
1

stick

butter

¾

cup

all purpose flour

cooking liquid from chicken

16

oz

mozzarella

(shredded)
To assemble the lasagna:
9

oven ready lasagna sheets

(tested with Barilla)

6

oz

baby spinach

2

cups

shredded italian cheese blend
To garnish:
2

Tbsp

fresh parsley

(minced)
Instructions
For the chicken:
Tie sprigs of herbs together with kitchen twine.

Add herbs and all remaining ingredients for the chicken into a large stockpot. Heat over medium low and bring to a low boil. Simmer for 5 minutes.

Cover. Turn off heat. Let chicken sit in hot liquid for 20 minutes. Remove herbs and discard. Remove chicken and shred. Set aside.
For the mushrooms:
Heat oil in a very large skillet over medium-high heat. Add mushrooms and let cook for 3 minutes, or until completely browned on one side. Stir and cook until slightly browned all over, about 3-4 more minutes. Add in salt, pepper, and wine. Stir and reduce heat, simmer for 2 minutes, remove mushrooms from skillet and set aside.
For the sauce:
Using the same mushroom skillet, melt butter over medium heat. Add flour and whisk together until lumps are mostly gone and raw flour has cooked out. Pour in the cooking liquid and whisk until smooth and thickened, about 3-5 minutes.

Whisk in mozzarella until melted. Remove skillet from heat and set aside.
To assemble the lasagna:
Preheat the oven to 350°.

Place large foil baking pan on top of a baking sheet.

Add a little bit of the sauce to the bottom of baking pan to lightly coat it.

Arrange 3 lasagna sheets over the sauce.

Add ⅓ of the spinach over lasagna sheets. Add ⅓ of the shredded chicken. Add ⅓ of the mushrooms. Add ⅓ of the sauce.

Repeat layers 2 more times, top with italian cheese blend.

Bake for 40 minutes, or until bubbly. Remove from oven and let stand 10 minutes before serving. Garnish with parsley, if desired.
Notes
I like to use a disposable foil pan for this since those dishes are so deep and can hold more than a standard casserole dish. Click here for the size I used. If you do use one, place a baking sheet under it as it does need support from the bottom or it could collapse.
Click here for kitchen twine. I've had this same one for 3 years and I'm not even halfway through it.
I like to use the paddle attachment on my stand mixer on low to shred the chicken. It gets it shredded quite quick this way. Just be sure to lock the mixer head down if it is a tilt-head model.
My family like the cheese extra toasted on top, as pictured. To achieve this effect, spritz with a light coating of cooking spray. Feel free to omit if you don't like your cheese this browned on top.
Nutrition
Calories:
480
kcal
|
Carbohydrates:
16
g
|
Protein:
36
g
|
Fat:
31
g
|
Saturated Fat:
14
g
|
Cholesterol:
114
mg
|
Sodium:
1171
mg
|
Potassium:
690
mg
|
Fiber:
1
g
|
Sugar:
8
g
|
Vitamin A:
2114
IU
|
Vitamin C:
7
mg
|
Calcium:
400
mg
|
Iron:
2
mg