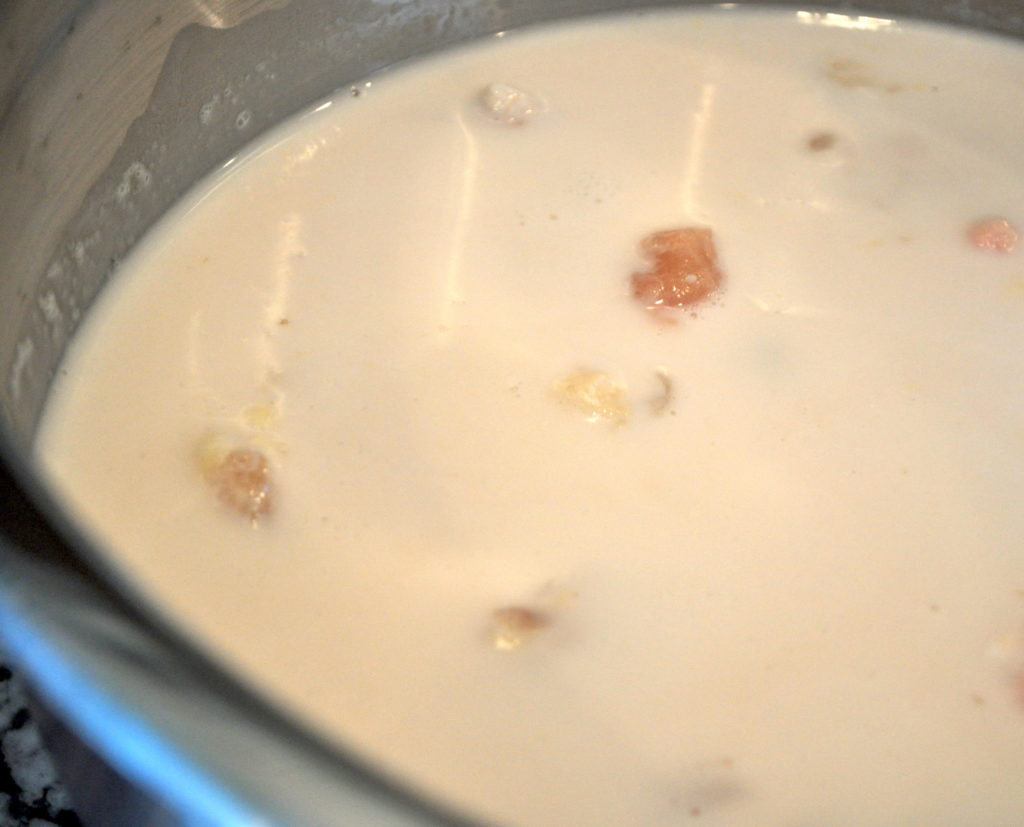 When my son was in second grade, he did a project on his family. He wrote and illustrated 6 pages about us, and it was entirely about food. He drew a picture of me (ponytail and all) surrounded by dozens of chicken wings. He drew some with just bones and some whole chicken wings. I had a red blob where my mouth was. I assumed it was lipstick until he said "see mom? I even got the buffalo sauce on your face."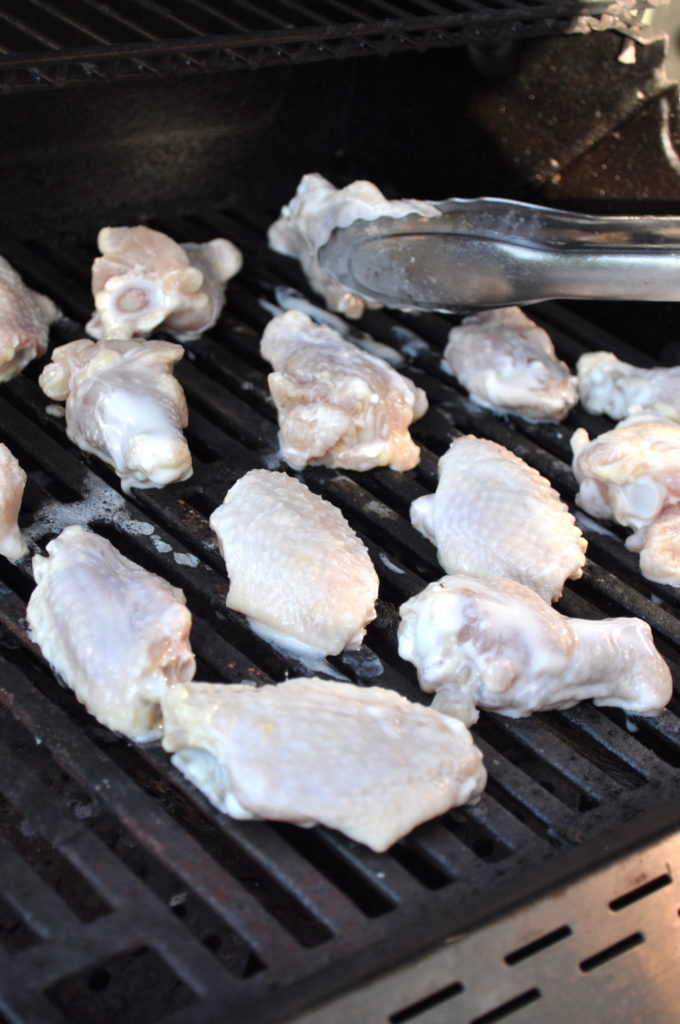 Flattering. But sadly, also accurate. It hung on the wall outside his classroom with other family portraits with flowers and rainbows.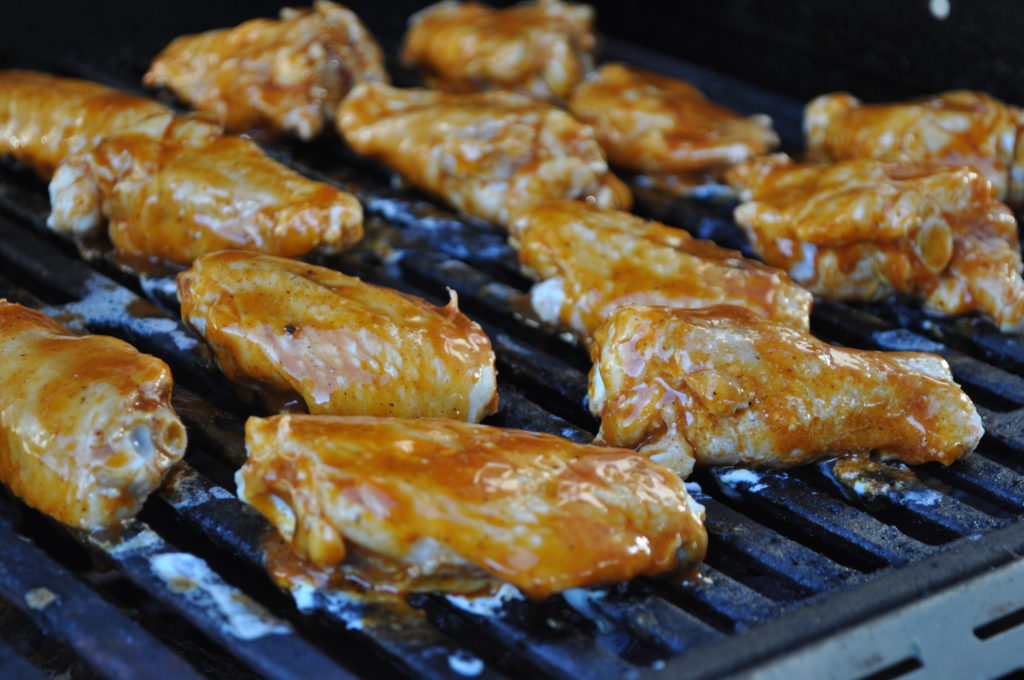 Listen. I make zero apologies for how much I love wings. I hope that portrait my son did is on display at my funeral. It's an honest tribute to who I am. Don't talk about how dainty and feminine and perfect I am. Whoever does my eulogy: please talk about my love of hot wings. My hips don't lie and neither should you.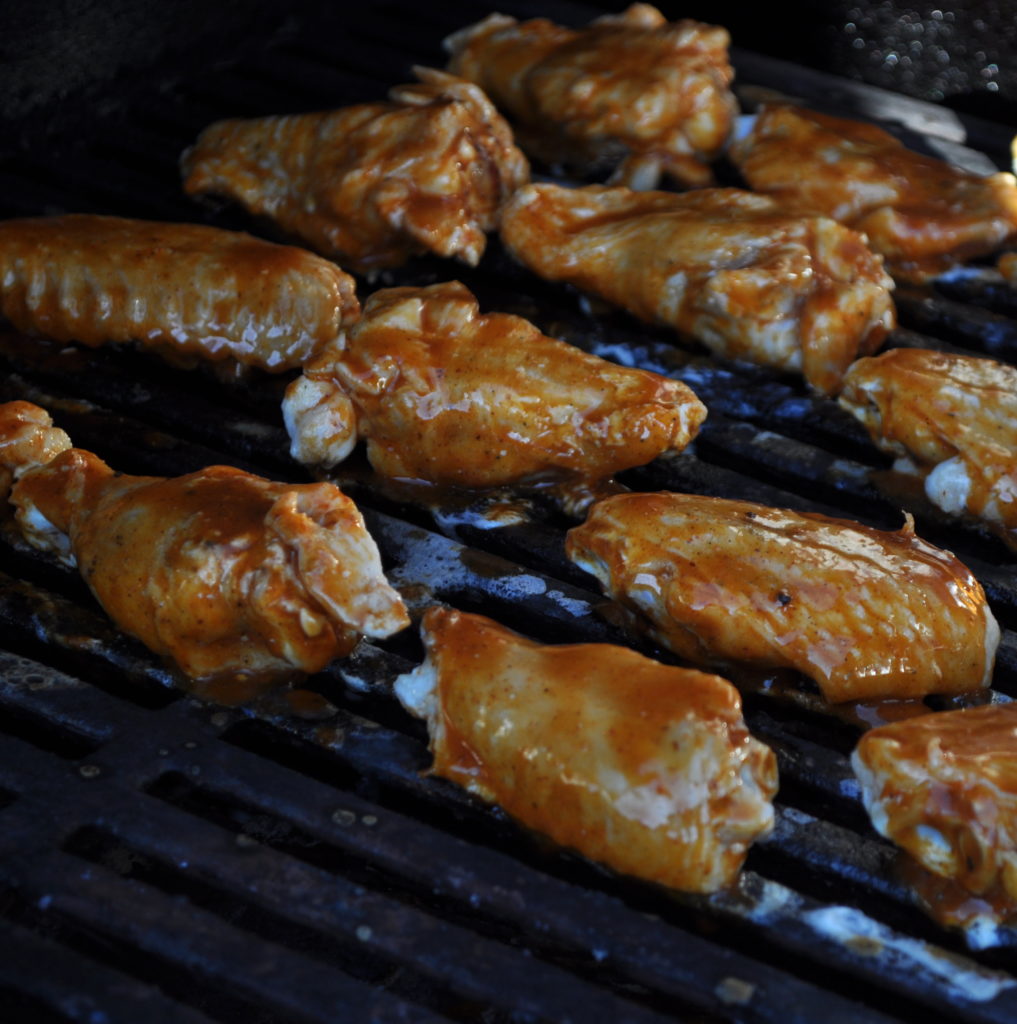 These are a game changer. Not only are they grilled rather than fried so your kitchen doesn't get all greasy, but they stay juicy from the buttermilk brine. Winner winner chicken dinner. Literally.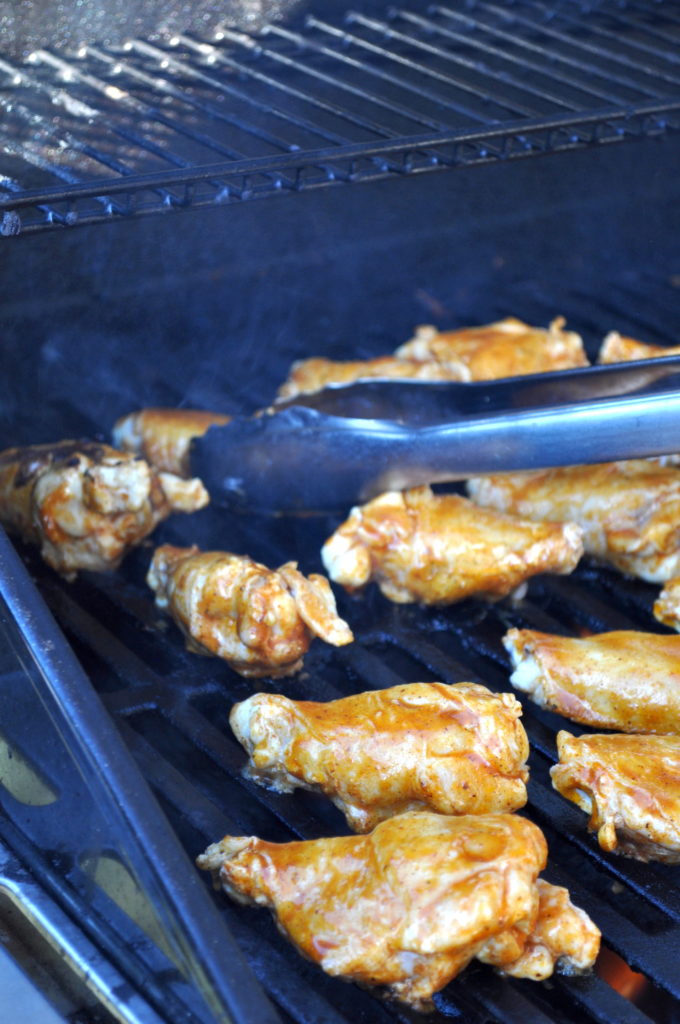 Toss them in the fridge for a day or so before you grill them, whip up a quick sauce, and throw them on the grill for less than 15 minutes and you're good to go!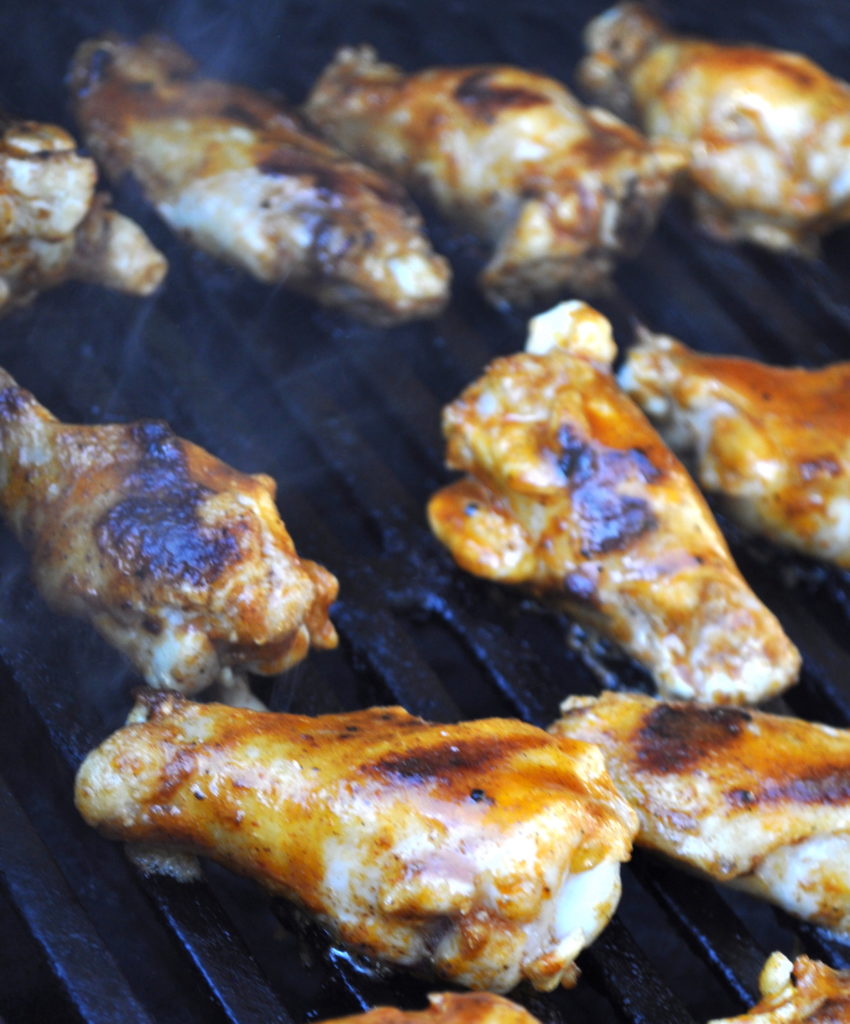 Make sure half of your grill is screaming hot. And I mean hot. You grill the wings over indirect heat to cook the chicken through, and then move them over to the high heat side to crisp up. They're so so good. Enjoy!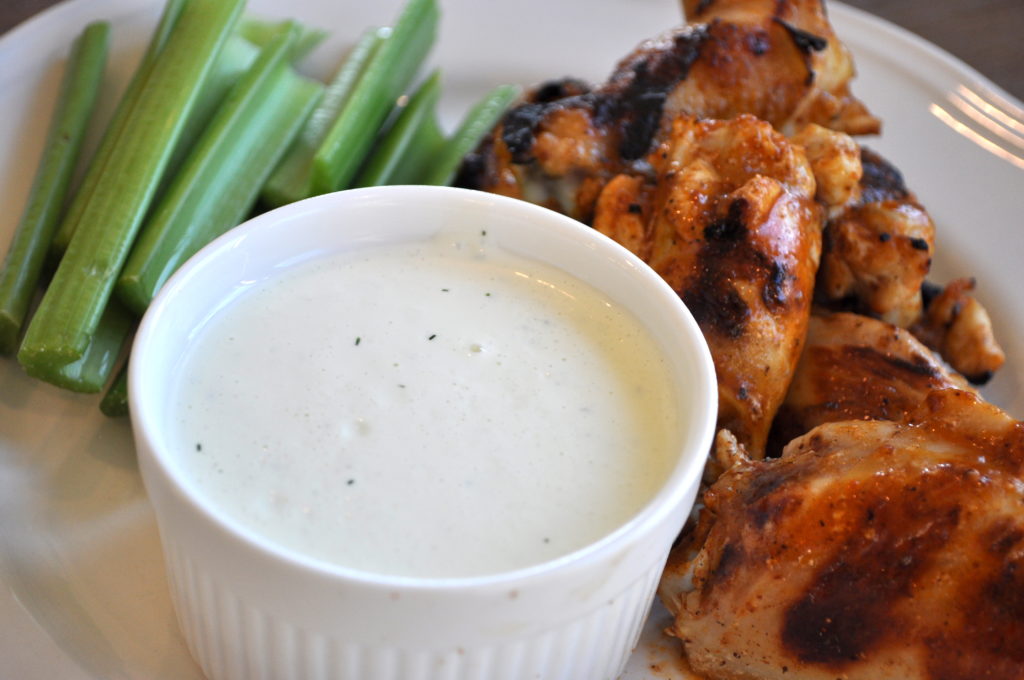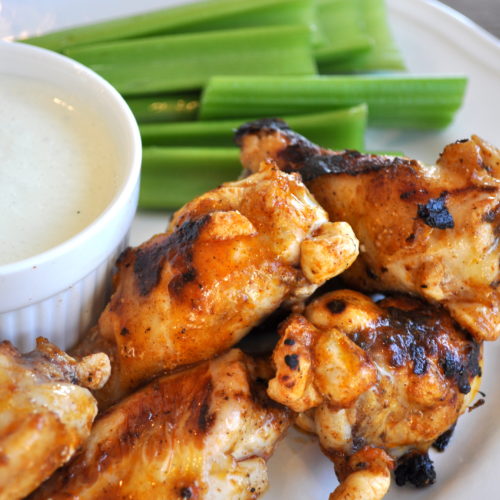 Ingredients
For the chicken/brine:
3

pounds

chicken wings

(drumettes and flat wings)

2

cups

buttermilk

¼

cup

kosher salt
For the sauce:
1

stick

unsalted butter

⅔

cup

hot sauce

(tested with Texas Pete)

1

tsp

chili powder

¾

tsp

black pepper

½

tsp

cayenne pepper
Instructions
To brine the chicken:
The day before you plan to grill, combine buttermilk and salt in a large bowl. Add chicken wings and submerge completely. Place the refrigerator for at least 12 hours, or up to 36.
For the sauce:
In a large saucepan, melt butter over medium heat. Add in remaining ingredients and bring to a simmer. Remove from heat, pour into a mixing bowl, and set aside.
To grill the wings:
Preheat one side of the grill to high heat. Leave the other side of the grill off.

When the grill is heated, add chicken to cool side of the grill using tongs. Be careful not to place any chicken on the hot side. Cook for 7 minutes on this indirect heat, flip, and cook for 7 more minutes.

Add chicken to sauce bowl. Stir chicken in the sauce to coat.

Add chicken to hot side of the grill. Cook 2-3 minutes over this direct heat or until crisped up, flip, and cook for 2 more minutes. Remove chicken from grill and place on a serving platter. Serve with desired dipping sauce and celery. Serve hot.
Notes
You can brush the sauce on the wings if you prefer that instead of stirring them in the sauce, but do this before you transfer them to the hot side of the grill.
You can often find wings in the freezer section of your grocery store if you can't find them with all the other chicken in the meat department.
Click here for some great tongs for flipping these on the grill.
Nutrition
Calories:
450
kcal
|
Carbohydrates:
1
g
|
Protein:
29
g
|
Fat:
48
g
|
Saturated Fat:
21
g
|
Cholesterol:
179
mg
|
Sodium:
4257
mg
|
Potassium:
310
mg
|
Fiber:
1
g
|
Sugar:
1
g
|
Vitamin A:
1290
IU
|
Vitamin C:
31
mg
|
Calcium:
33
mg
|
Iron:
2
mg