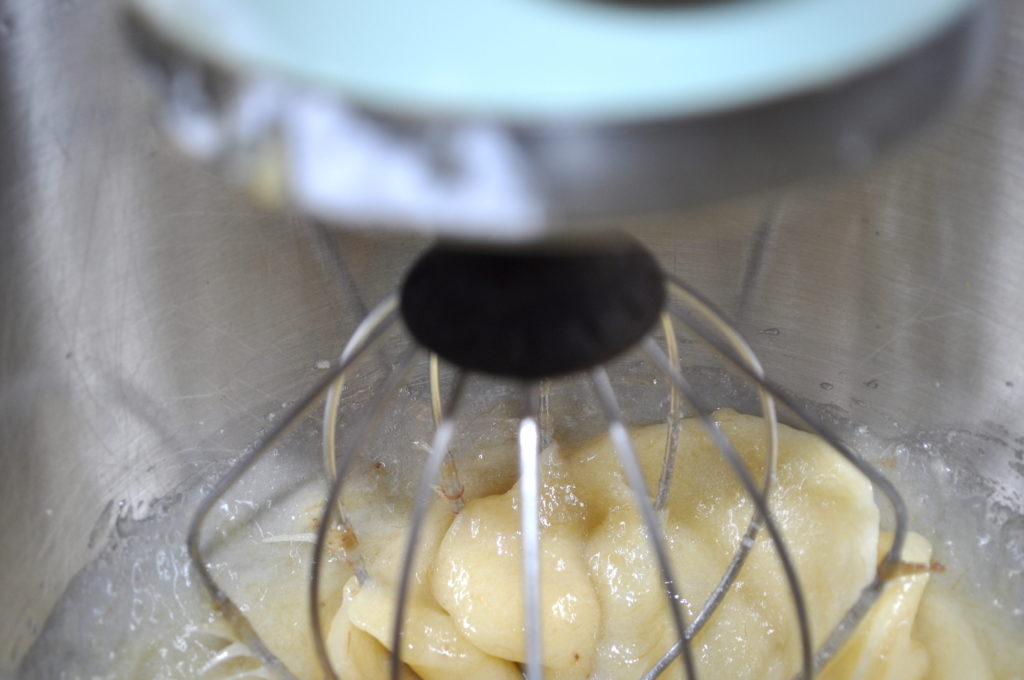 Remember when you'd leave overripe bananas on the counter and say "I'll make banana bread when I have time"?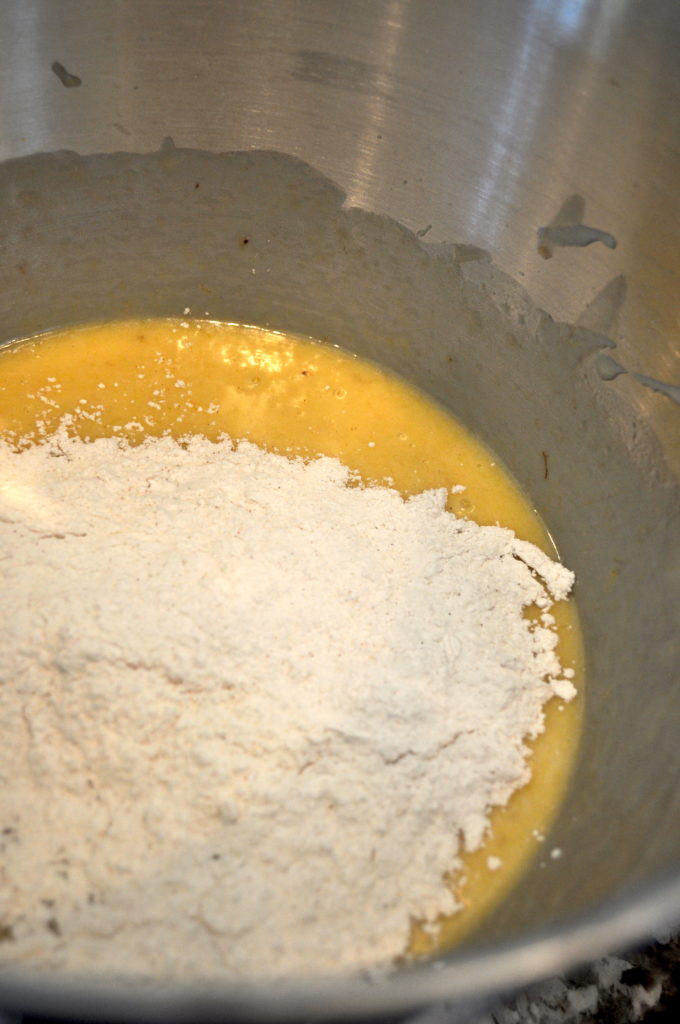 Thanks to the quarantine life, we all have time. This stupid virus has our family buying butter in bulk and a bunch of bananas went way past ripe on the counter because no one bothers to eat the fruit I buy anymore. #BlessThatMess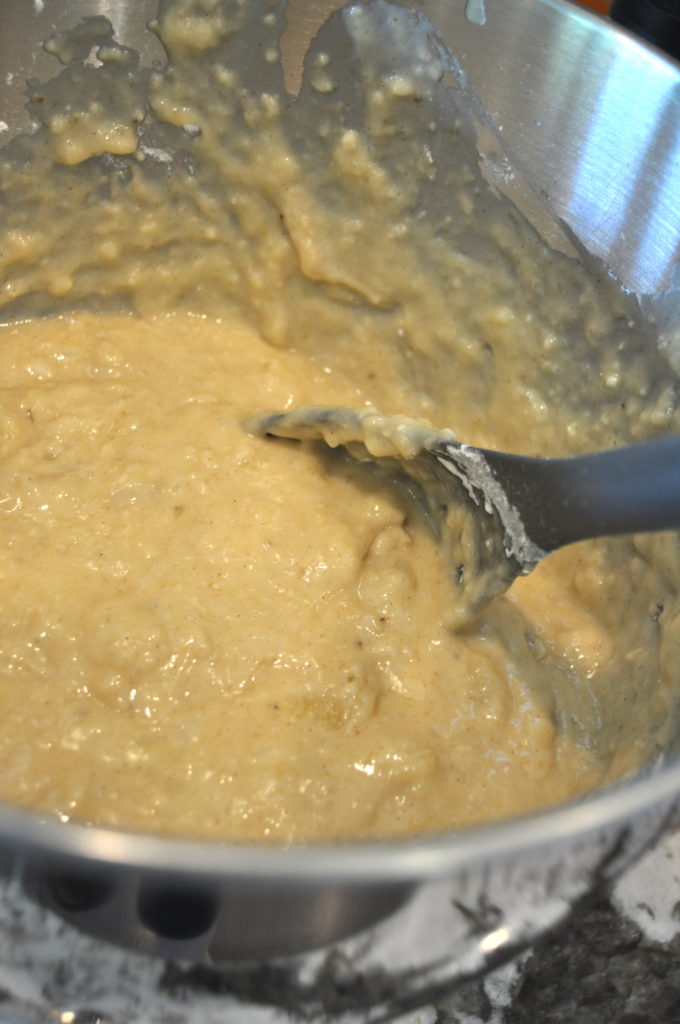 This triple banana bread takes 15 minutes of active effort and you're on your way to happy children and a home that smells amazing. Whoever came up with the concept and made cake into breakfast has my respect.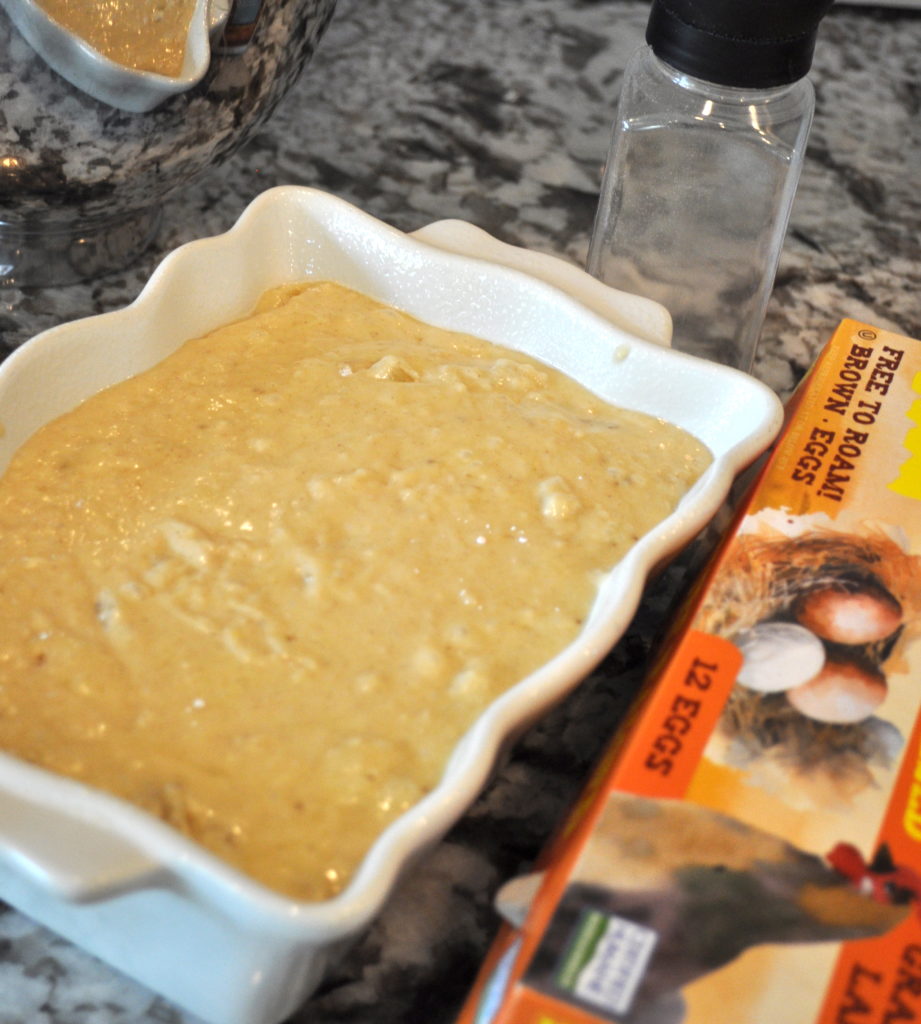 So why "triple banana" bread? If has bananas (1) whipped into a cream in the batter, (2) cubed up and folded in the banana batter, and (3) sliced and placed on top. Back in the 90's, all the other kids learned how to pump up the jam. But I guess I just learned to pump up the bananas because I never had even a little bit of a life.
This is a delectable, melt-in-your-mouth way to teach your kids patience as it cools on the counter. The looks on their face when they finally take a bite is priceless. Get the camera ready! It's a memory you'll definitely want to relive.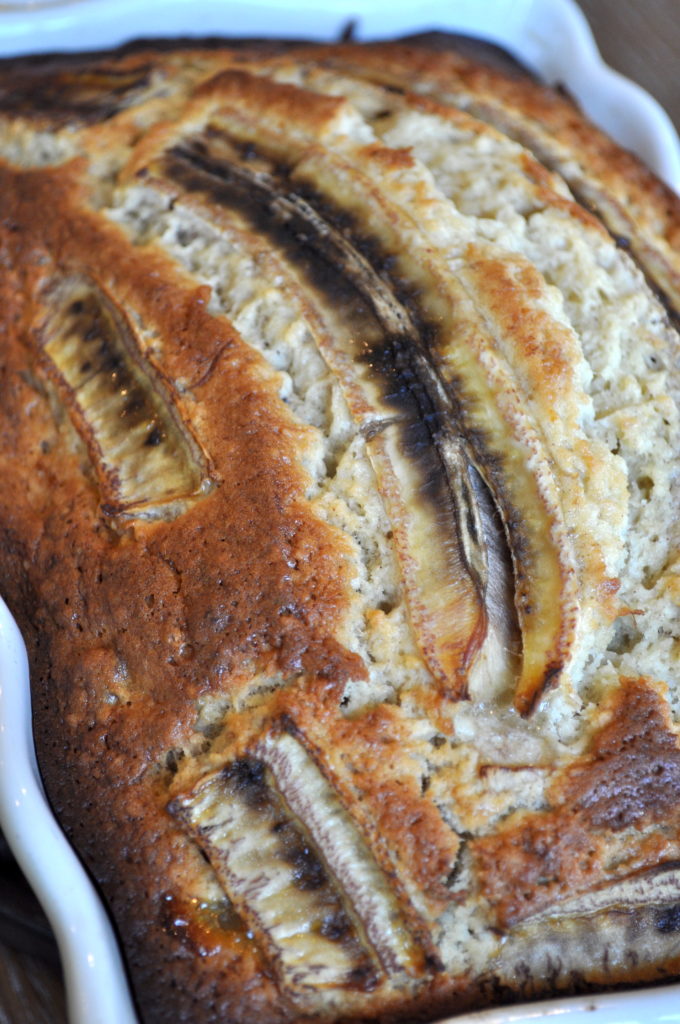 You can modify it a bit. Ideas for modification:
Adding in a bit of cinnamon in the flour mixture (I did this today).
Add in a few chocolate chips or even peanut butter chips during the final batter mix. (The peanut butter was an excellent suggestion from a neighbor).
Add in some nuts like pistachios or chopped walnuts during the final batter mix.
Dust with powdered sugar when done baking.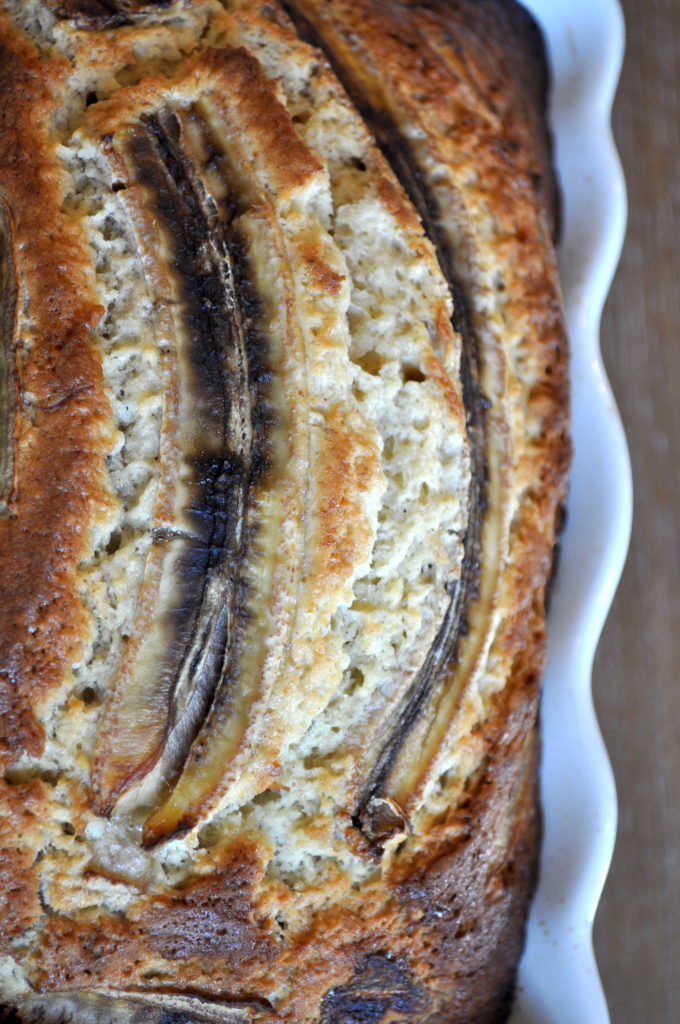 DO NOT FRET IF YOUR BREAD GETS A CRACK DOWN THE MIDDLE. I know in the 80's we all heard crack is whack, but they were talking about cocaine not banana bread. Cracks in banana bread are extremely normal. Banana bread crack is no reason to panic.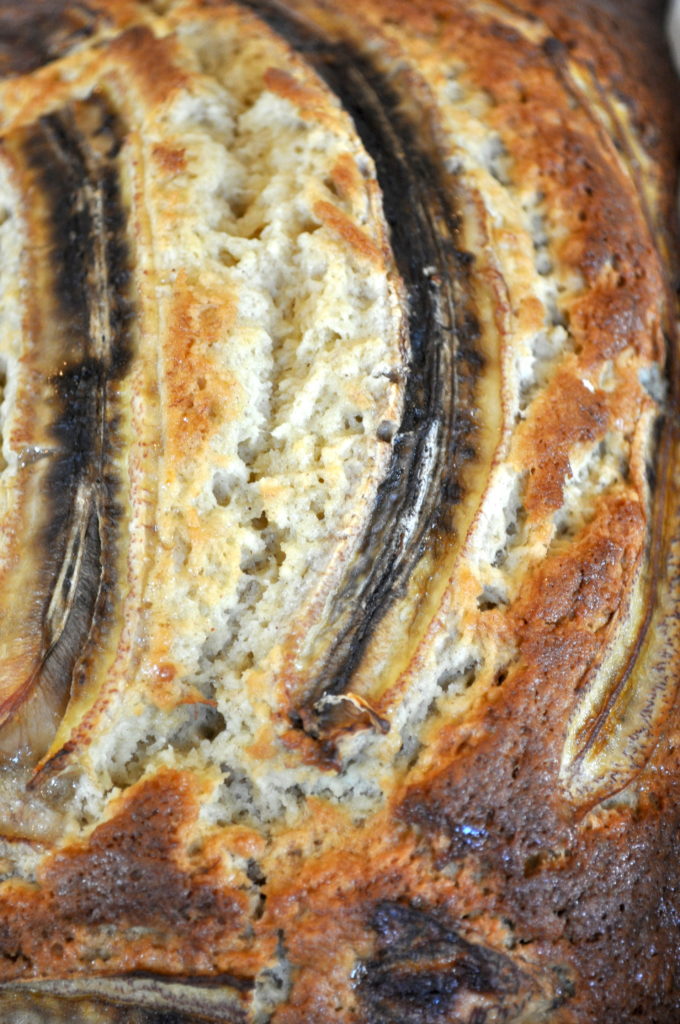 You're gonna love it! This sh** is bananas. B-A-N-A-N-A-S! Sorry. I couldn't resist.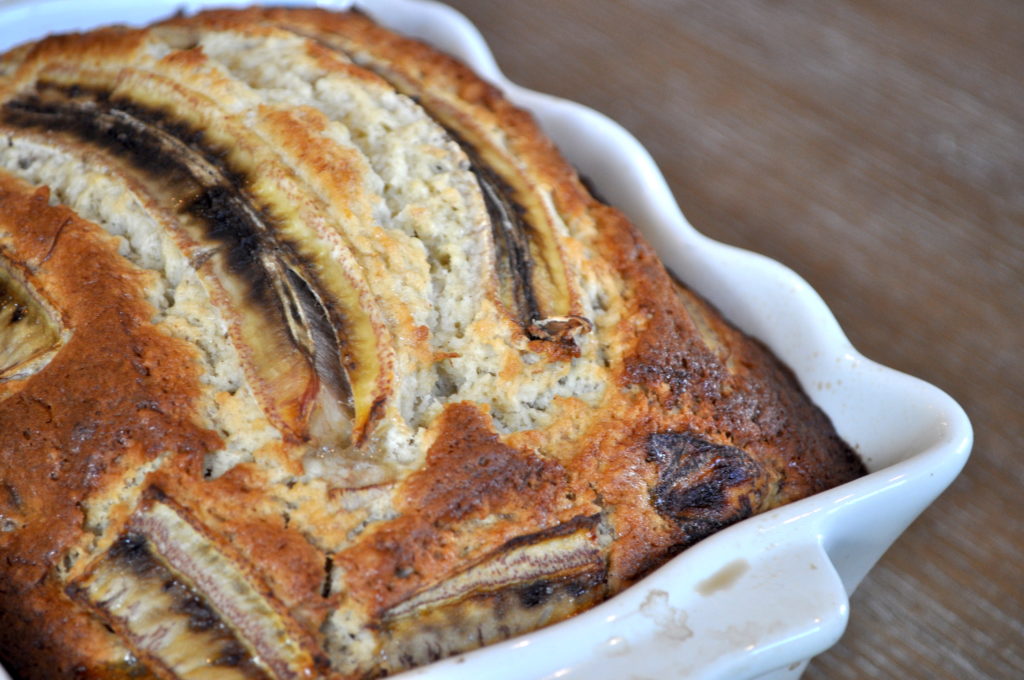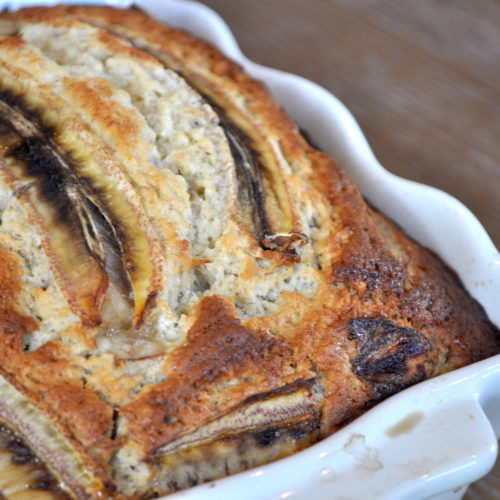 Ingredients
For the dry ingredients:
2

cups

all purpose flour

(tested with White Lily)

1½

tsp

baking powder

½

tsp

salt

1

tsp

cinnamon

(optional)
For the wet ingredients:
2

overripe bananas

1

cup

sugar

1½

sticks

butter

(melted but cooled)

2

eggs

(beaten)

1

tsp

vanilla extract
To mix in:
2

overripe bananas

(cut into small cubes)
Instructions
For the dry ingredients:
In a large mixing bowl, combine all dry ingredients until well combined. Set aside.
For the wet ingredients:
In a stand mixer fitted with a whisk attachment or using an electric hand mixer and large bowl, whip together bananas and sugar on high for at least 5 minutes or until fluffy.

Add in butter, eggs, and vanilla and mix until well combined and no streaks of egg remain.
To mix it and assemble:
Add flour mixture and cubed bananas to wet ingredients. MIX BY HAND just until combined. Batter may be lumpy. This is ok.

Lightly grease an 9×5 loaf pan. Pour batter into loaf pan.

Slice banana lengthwise into thin slices and arrange on top of the batter.

Bake for 1 hour to 1 hour and 15 minutes, or until toothpick inserted in the middle comes out clean.
Notes
You may want to rotate the pan in the oven if one side is browning too quickly halfway through baking.
Don't be tempted to put hot butter in the batter. You'll end up with bits of scrambled eggs if you don't take the time to properly cool the butter.
DO NOT OVERMIX. You can mix the dry ingredients as much as you want, and you can mix the wet ingredients as much as you want, but once they are combined, mix as little as possible or your finished product will be tough.
Nutrition
Calories:
294
kcal
|
Carbohydrates:
66
g
|
Protein:
5
g
|
Fat:
2
g
|
Saturated Fat:
1
g
|
Cholesterol:
41
mg
|
Sodium:
254
mg
|
Potassium:
313
mg
|
Fiber:
3
g
|
Sugar:
34
g
|
Vitamin A:
107
IU
|
Vitamin C:
6
mg
|
Calcium:
67
mg
|
Iron:
2
mg