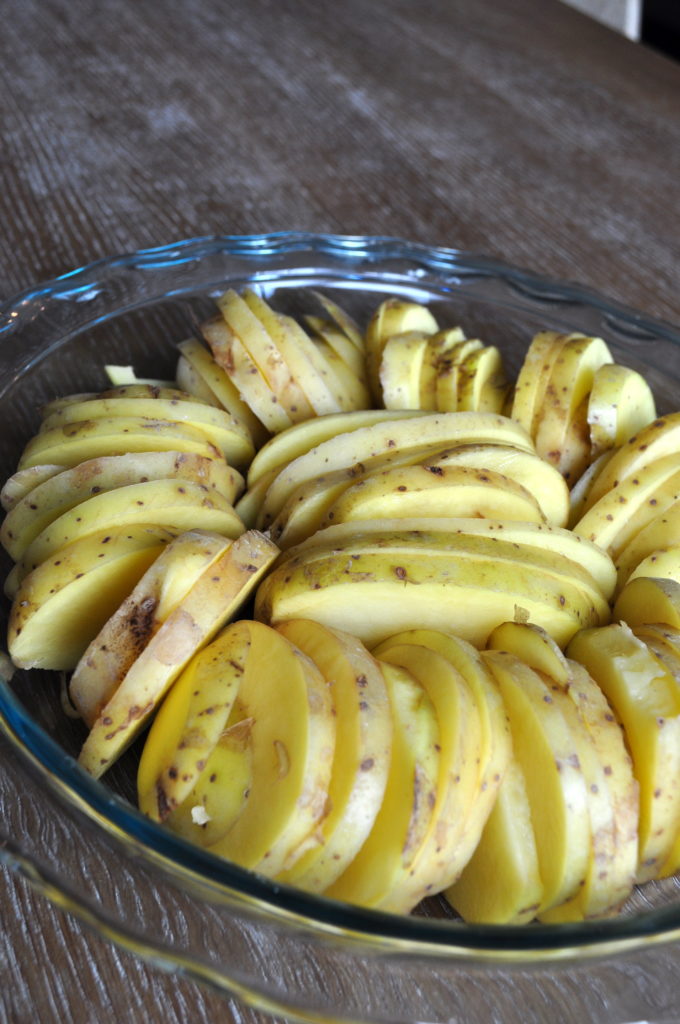 So my great grandma had a great philosophy on food. I call it the Mammaw method. She said "Any time you're eatin' somethin' and ask yourself 'WHY IS THIS SO GOOD?! WHAT IS IN THIS?!' the answer is ALWAYS gonna be a sticka butter."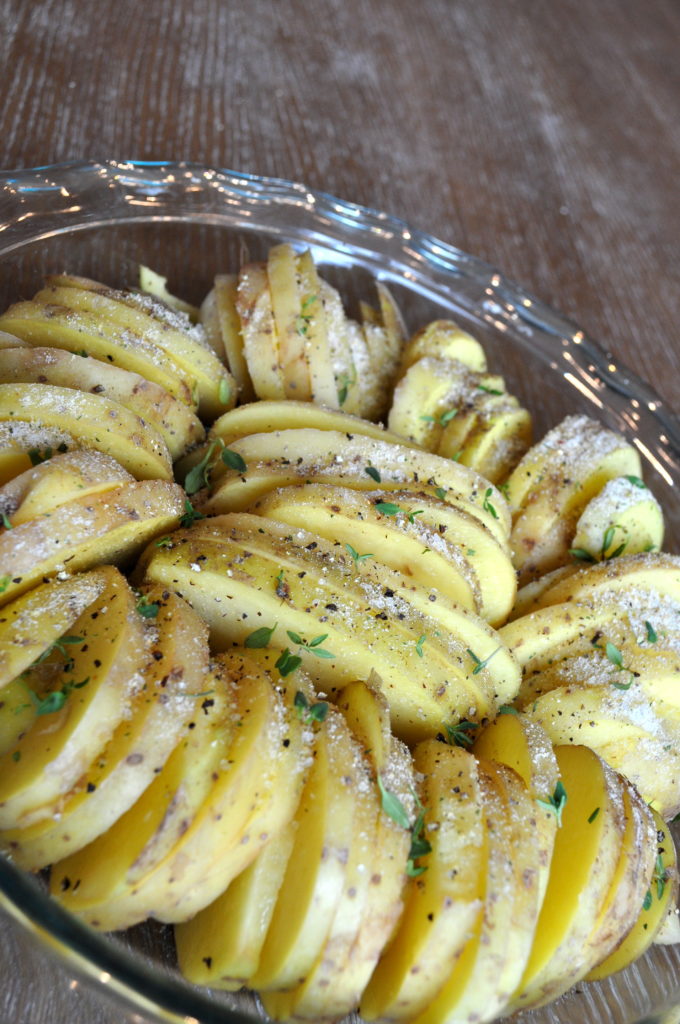 She ain't wrong. A sticka butter makes everything better. Except your cholesterol. After all, I called this the Mammaw method; not the cardiologist method.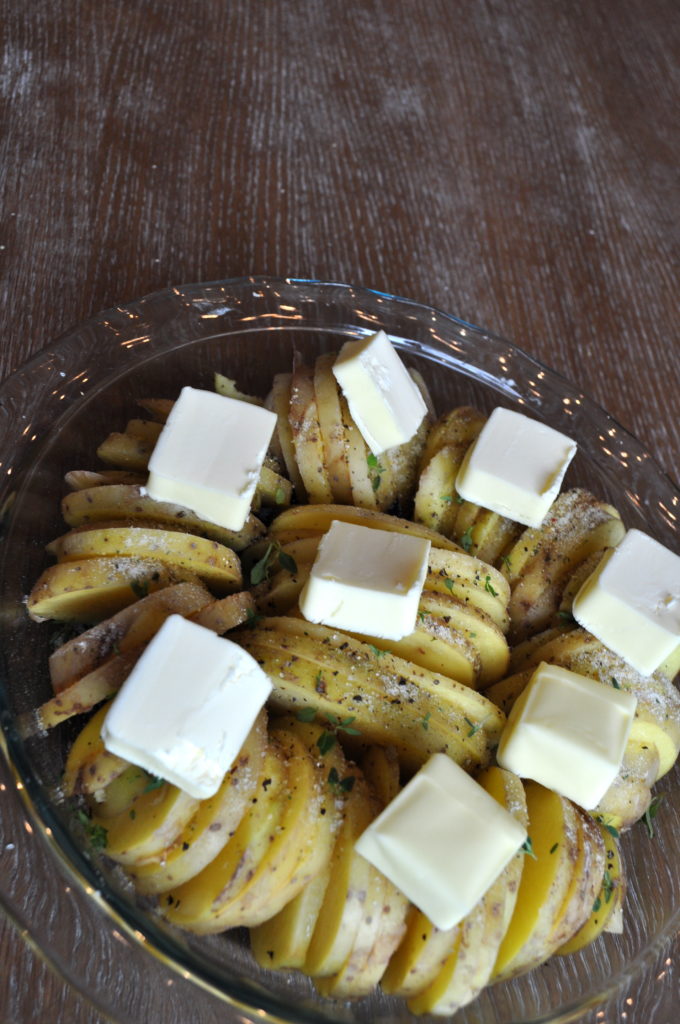 She ain't wrong. Sling some butter in your chocolate pie and it's next level. Put some butter in your mac and cheese and you're on a one way trip to yummytown. Throw it on some potatoes and HAVE MERCY.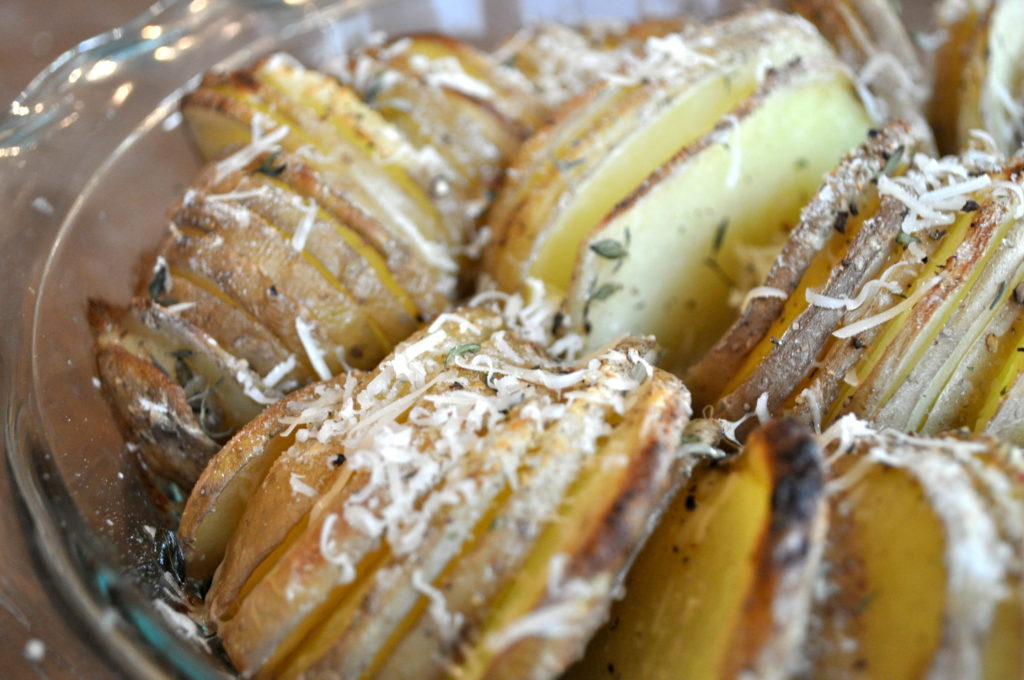 It's super simple and you're gonna love it.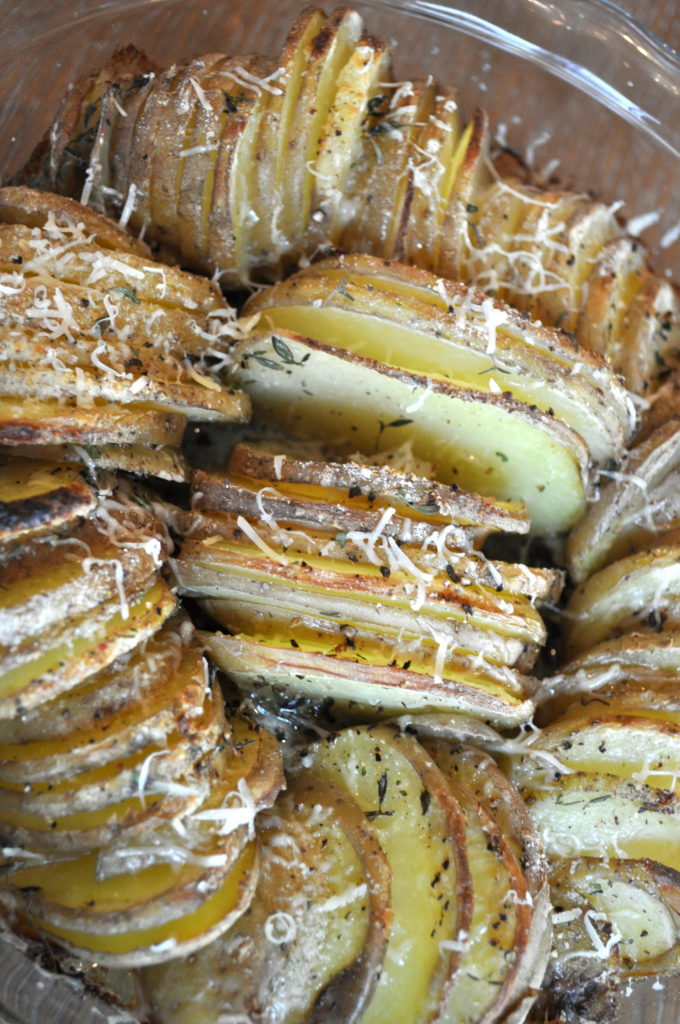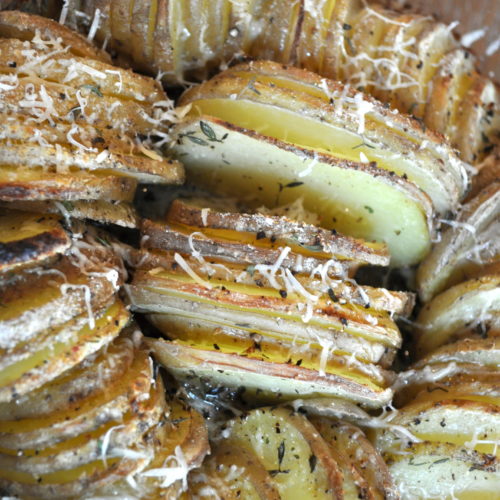 Ingredients
3

pounds

Yukon gold potatoes

(thoroughly washed and dried off with paper towels)

2

tsp

garlic salt

(tested with Lawry's)

1

tsp

black pepper

1

tsp

fresh thyme

1

stick

butter

(unsalted)
Instructions
In a food processor or using a mandoline, cut potatoes into thin slices.

Arrange the potatoes in a circular or square pattern in a pie plate or an 8×8 casserole dish.

Spray tops of potatoes with nonstick cooking spray.

Sprinkle garlic salt, pepper, and thyme evenly over potatoes.

Cut stick of butter into cubes and evenly space over potatoes.

Place potatoes in oven and cook 1 hour. Remove potatoes from oven. Let stand for 10 minutes. Sprinkle parmesan over the potatoes. Serve immediately.
Nutrition
Calories:
192
kcal
|
Carbohydrates:
40
g
|
Protein:
6
g
|
Fat:
1
g
|
Saturated Fat:
1
g
|
Cholesterol:
3
mg
|
Sodium:
856
mg
|
Potassium:
955
mg
|
Fiber:
5
g
|
Sugar:
2
g
|
Vitamin A:
33
IU
|
Vitamin C:
45
mg
|
Calcium:
77
mg
|
Iron:
2
mg