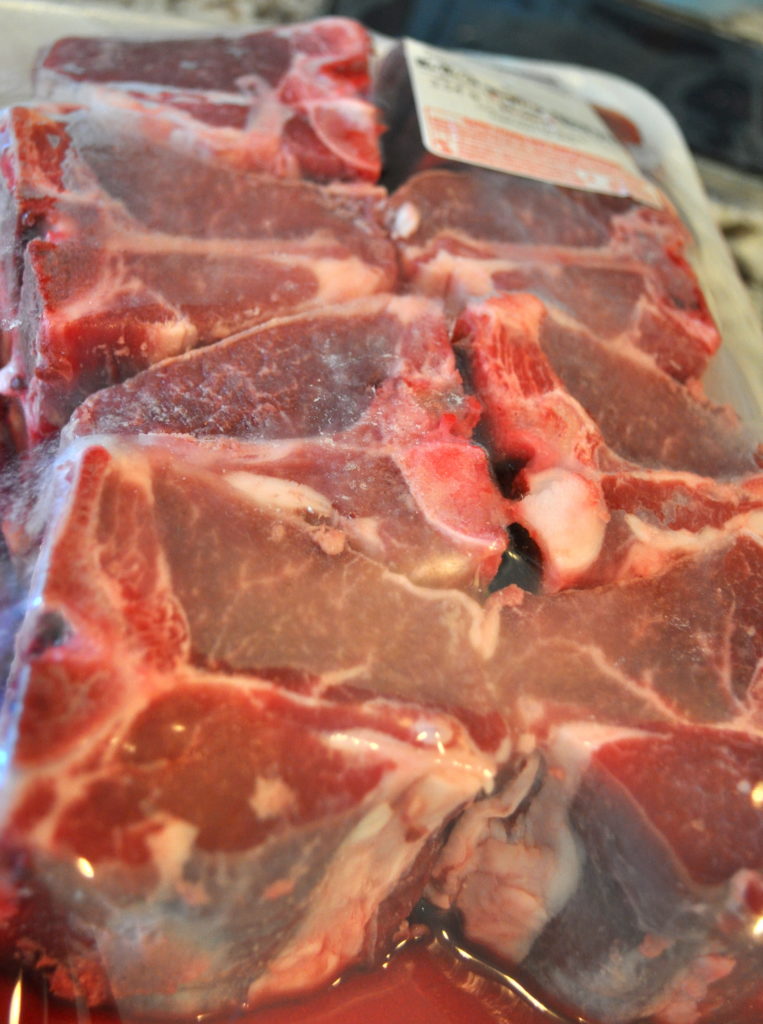 2020 is totally Panic! At the Costco. They are out of chicken constantly and even pork and sometimes beef. But I've found lamp chops throughout this whole ordeal. If you've never had lamb chops, you totally should.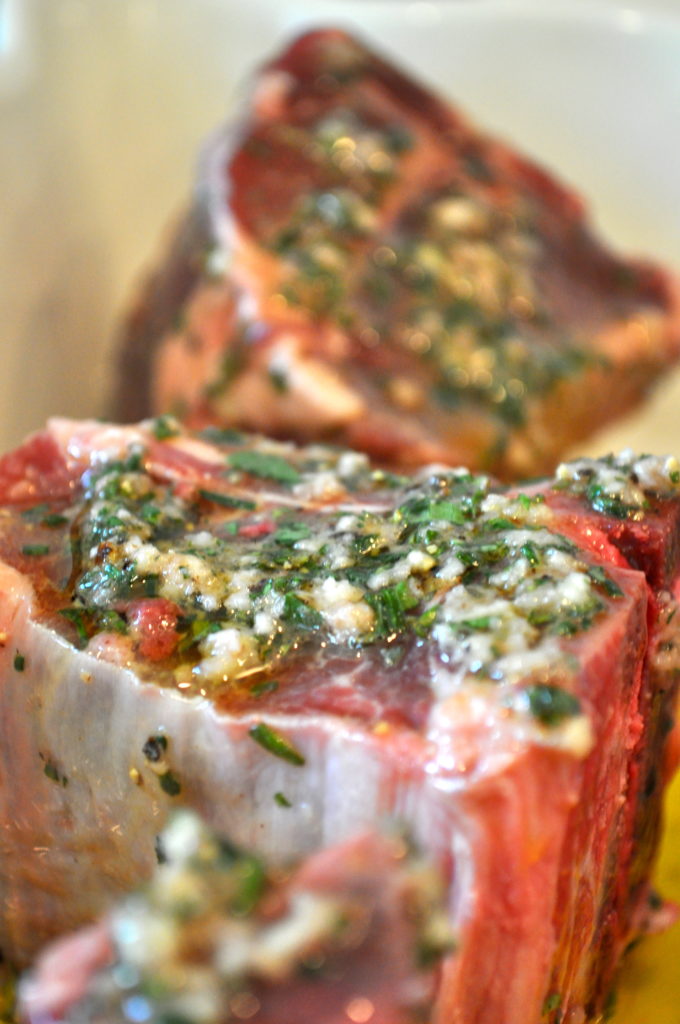 A lot of people say they don't like lamb because they've never tried it. They may have some kind of little bo peep complex. IDK.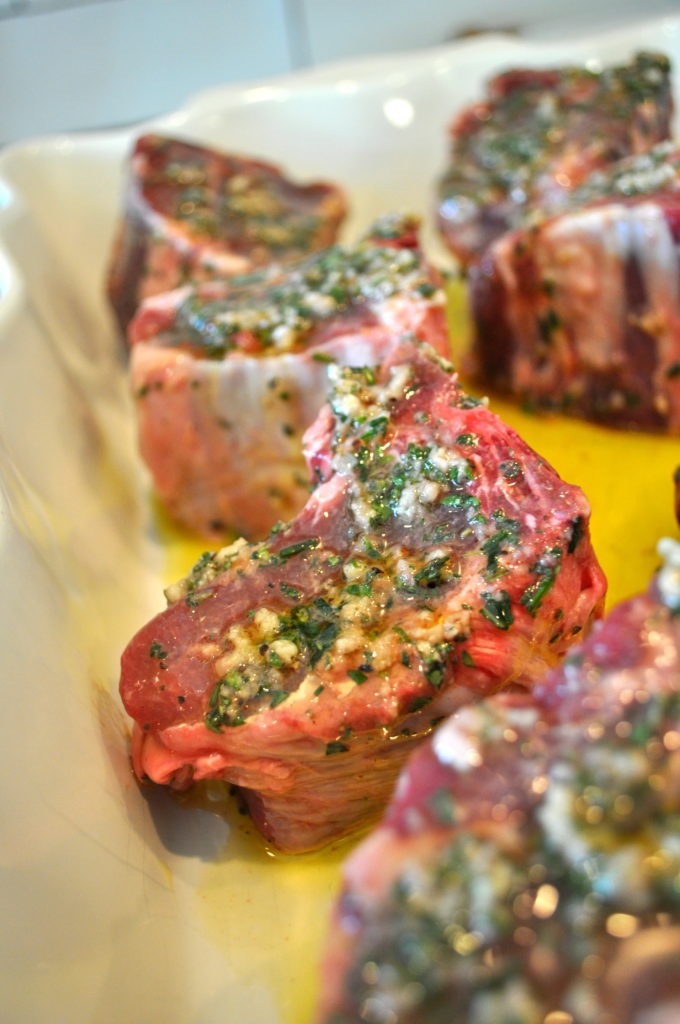 This is a super simple recipe and it's bursting with flavor. Like. Stupid simple. You just toss together the marinade, coat the lamb chops, and let them chill out in the fridge for a bit. Grill 'em up a few minutes on each side. Badabing badaboom!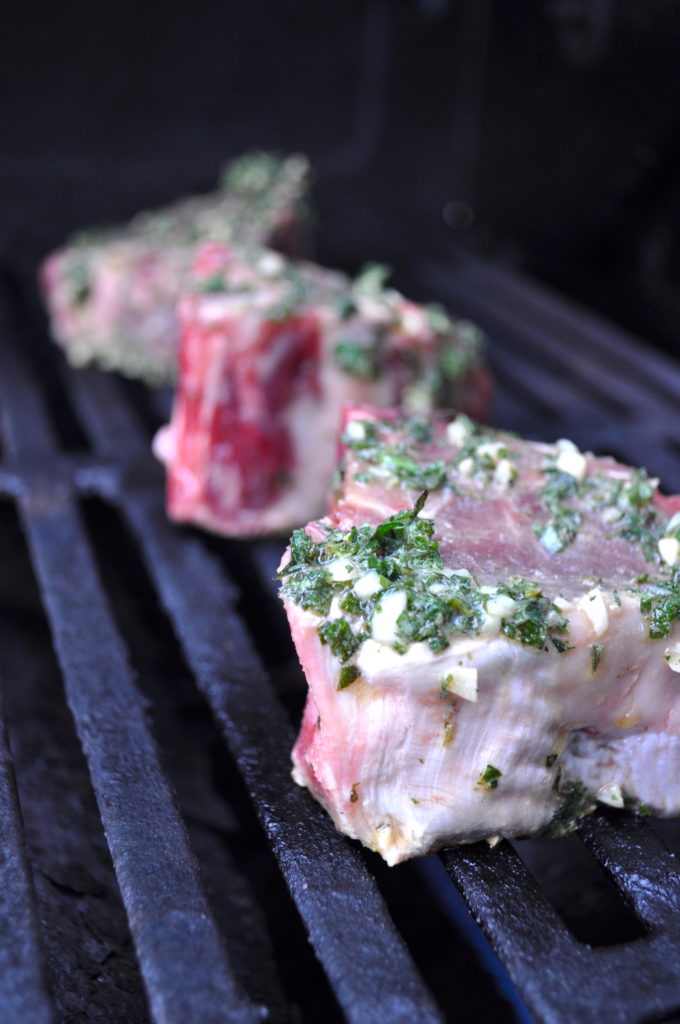 Try them. They're as good as a juicy steak. But even more tender! You'll love them.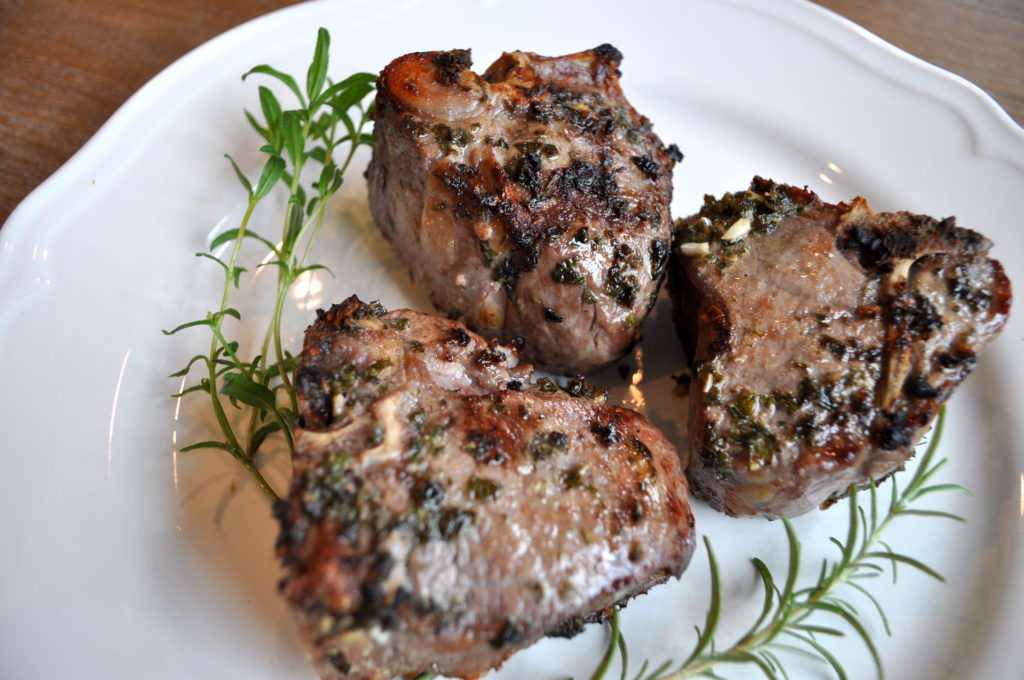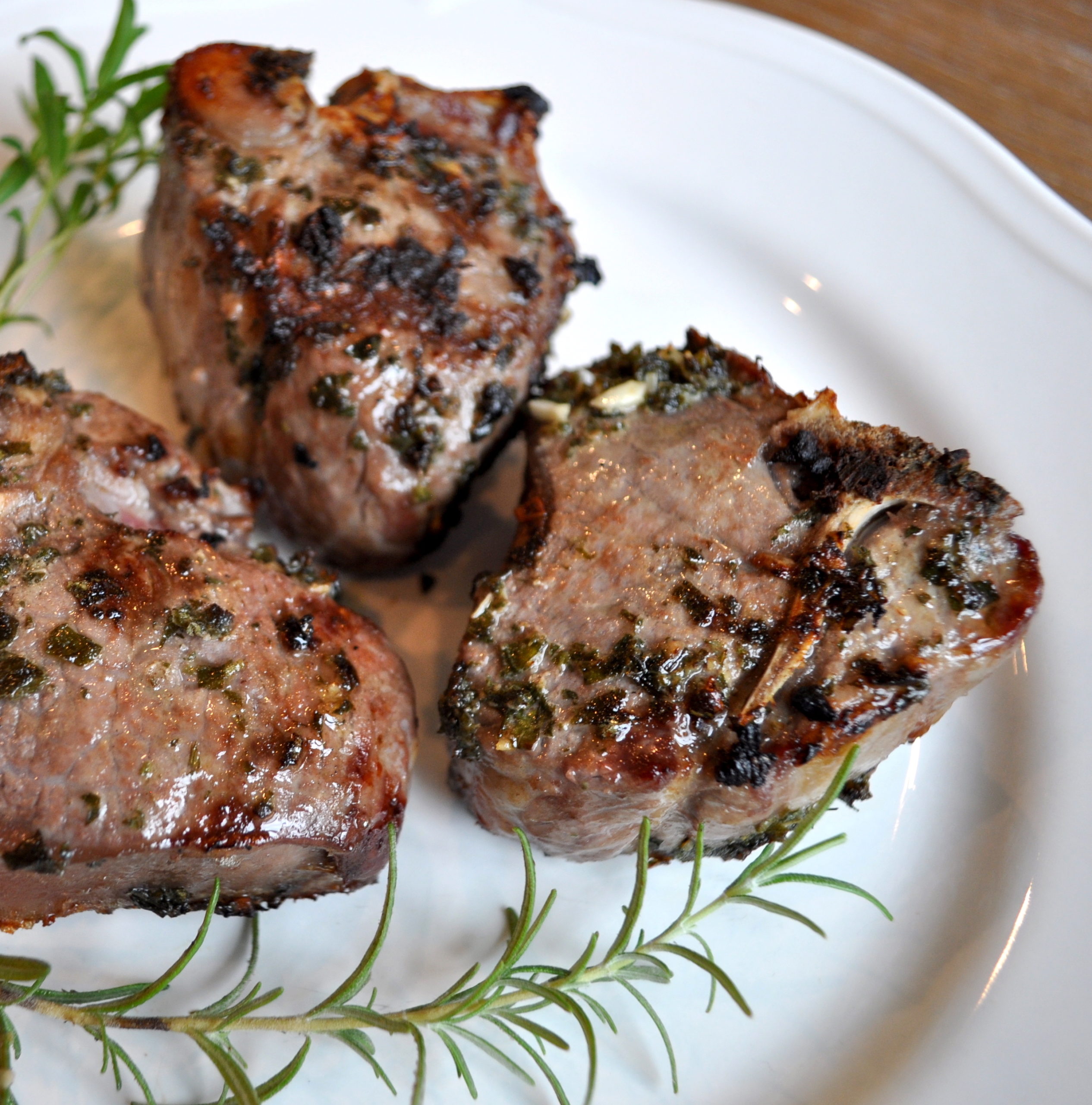 Ingredients
8

lamb loin chops

(thick cut)
For the Marinade:
8

cloves

garlic

(minced)

1

Tbsp

fresh rosemary

(minced)

1

Tbsp

fresh thyme

(minced)

1

Tbsp

fresh lavendar

(minced)

1

Tbsp

fresh tarragon

(minced)

2

Tbsp

red wine vinegar

1

tsp

dijon mustard

1

Tbsp

kosher salt

1

tsp

black pepper
Instructions
Combine together all ingredients for marinade.

Coat lamb chops in marinade on both sides. Cover in plastic wrap and place in the refrigerator for one hour or up to 12 hours.

Preheat grill to medium (around 400°). Place lamb chops on grill. Grill to desired degree of doneness. See notes for grill times.

Remove lamb from grill. Place on a plate. Cover with foil. Rest for 10 minutes. Serve.
Notes
Feel free to substitute the herbs I used. I have an herb garden out back so I was able to experiment a lot each summer to find my favorite combination for this recipe. Just make sure whatever herbs you use, you use fresh and keep it at 4 Tablespoons total of the combination you use.
Grill Times:
8 minutes total for rare (4 minutes per side).
9 minutes total for medium-rare (4.5 minutes per side).
10 minutes total for medium (5 minutes per side).
These are not a cut of meat you'd want to grill past medium.
WHATEVER YOU DO, DO NOT BE TEMPTED TO SKIP THE RESTING PHASE. The juices in meat are at boiling temp when coming off the grill. If you slice into it too early, the juices will drain out all over the plate and you'll have a tougher and drier end product. The resting allows the juices to cool and redistribute so they end up in your mouth, not all over the platter.
Nutrition
Calories:
360
kcal
|
Carbohydrates:
2
g
|
Protein:
19
g
|
Fat:
30
g
|
Saturated Fat:
13
g
|
Cholesterol:
84
mg
|
Sodium:
944
mg
|
Potassium:
286
mg
|
Fiber:
1
g
|
Sugar:
1
g
|
Vitamin A:
86
IU
|
Vitamin C:
3
mg
|
Calcium:
36
mg
|
Iron:
2
mg