This is a margherita pizza. Not a margarita pizza. Important distinction. Think more Nona Bombelli than Jimmy Buffet. But it DOES require a shaker of salt.
Our son is with a relative for the week visiting so we're cooking for two. Cooking for a small number doesn't have to be boring! You just have to get a little inventive and reuse some ingredients.
If you read my post yesterday, you'd find that you might have some leftover ingredients (pizza dough, mozzarella and onion). I wanted to write up a little something to do with the leftovers. I'd do something other than pizza but we NEVER NO-SHOW TO A PIZZA PARTY.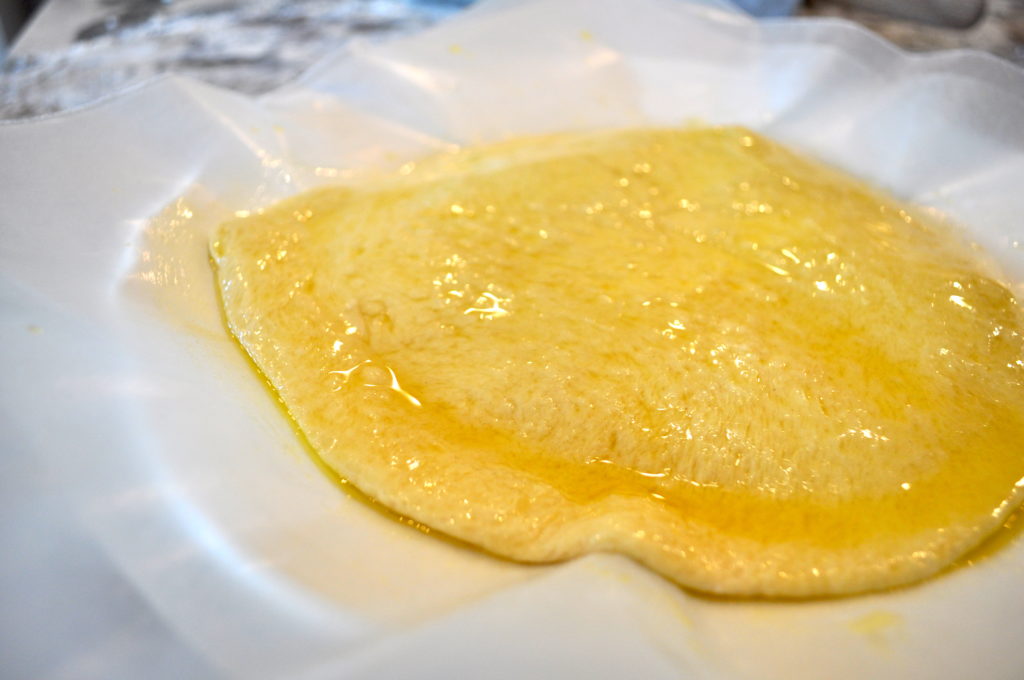 So back to the Margherita. Just oil it on up on both sides to keep it from sticking to the grill. I like to keep the individual pieces from sticking to the plate and to eat other with layers of wax paper under each. A quick stovetop sauce plus store-bought pizza dough and a couple chopped toppings and you're good to go!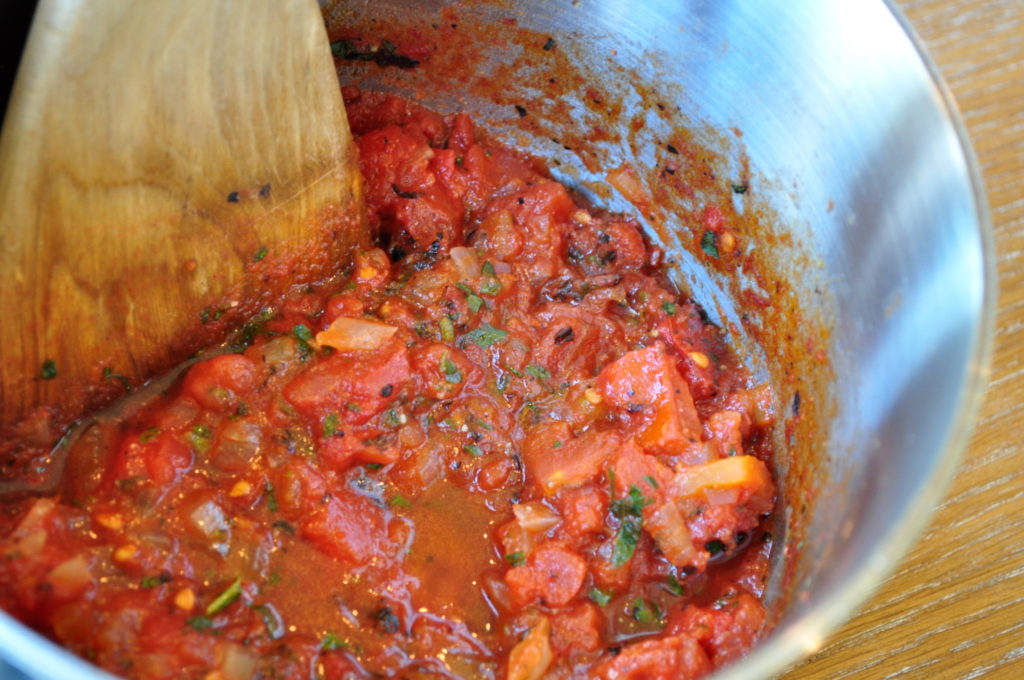 Have you ever grilled pizza?!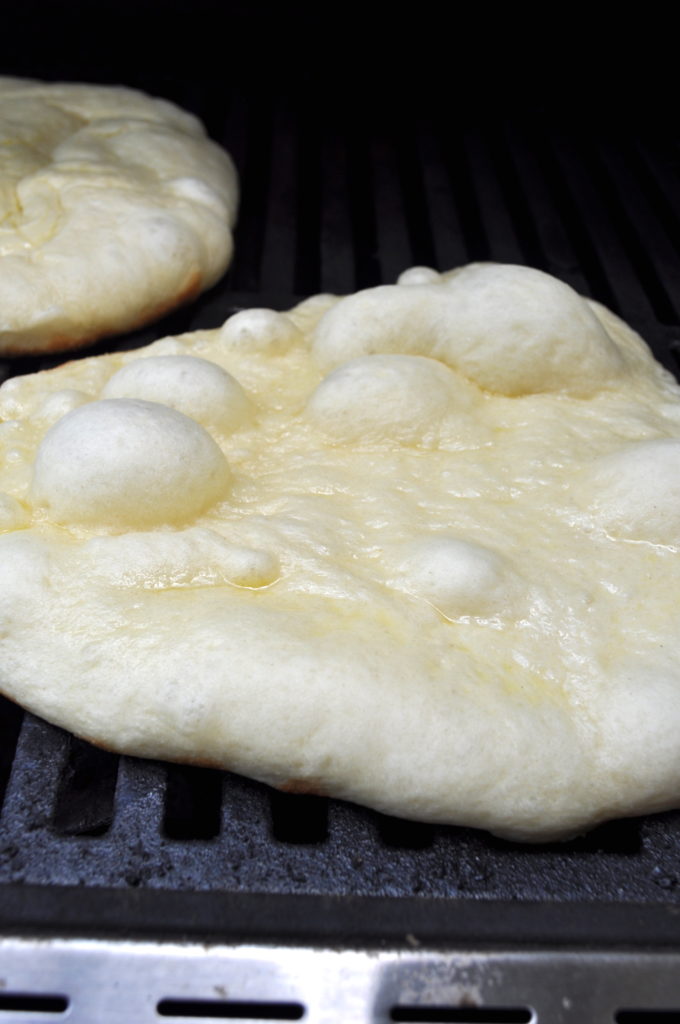 If not, you haven't lived. I love that charred grilled flavor.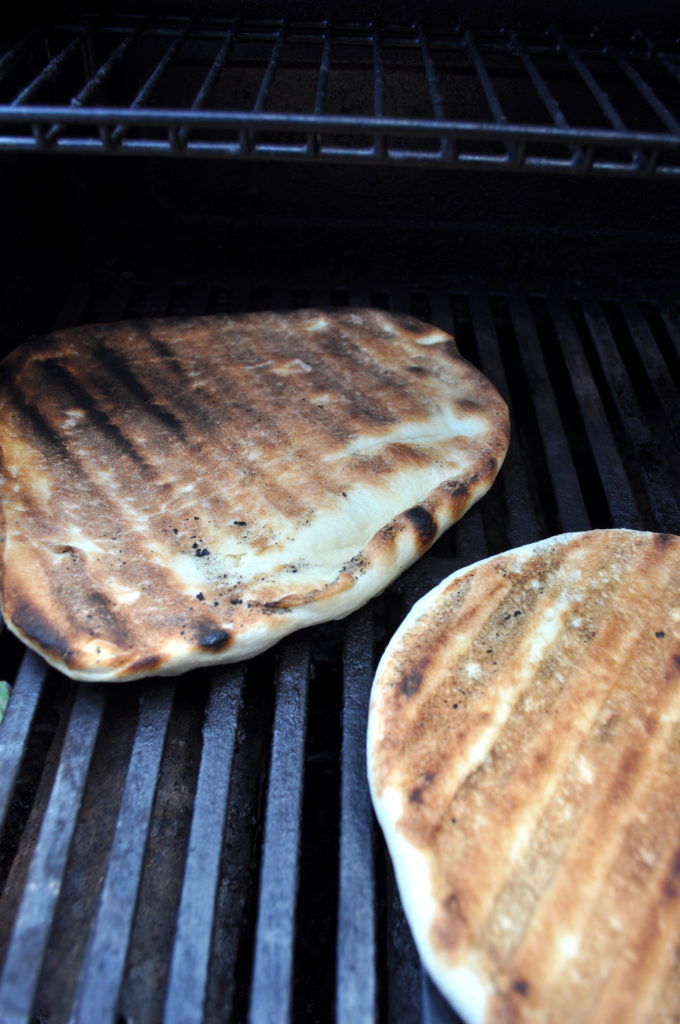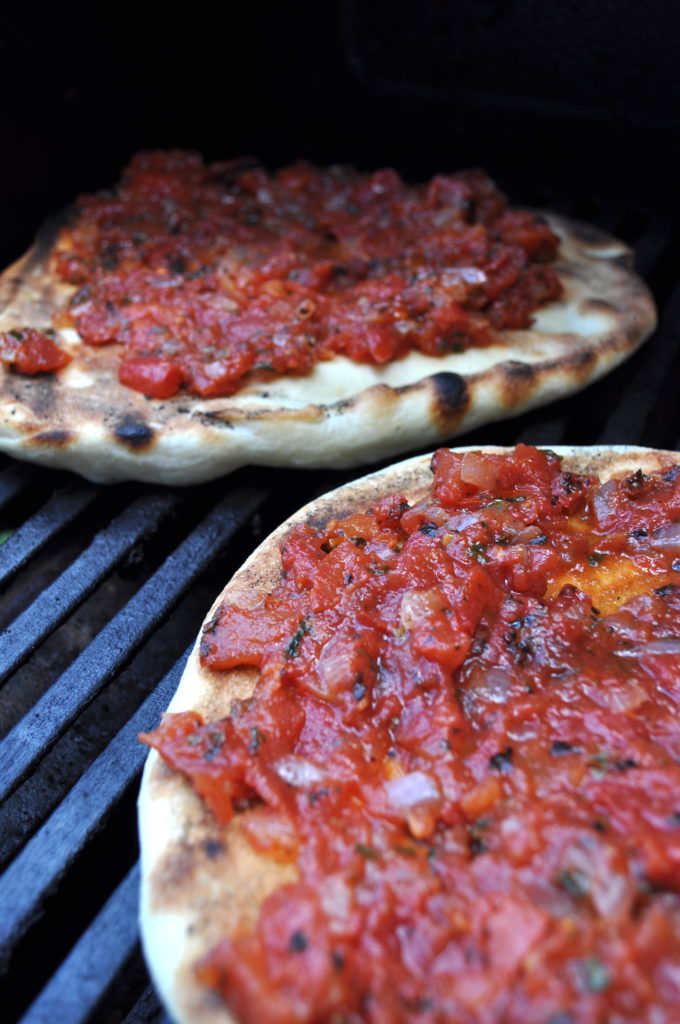 But if this seems to finicky to mess with or if you don't own a grill, I gotchu. Just click here to follow the baking instructions from yesterday's pizza and use these toppings.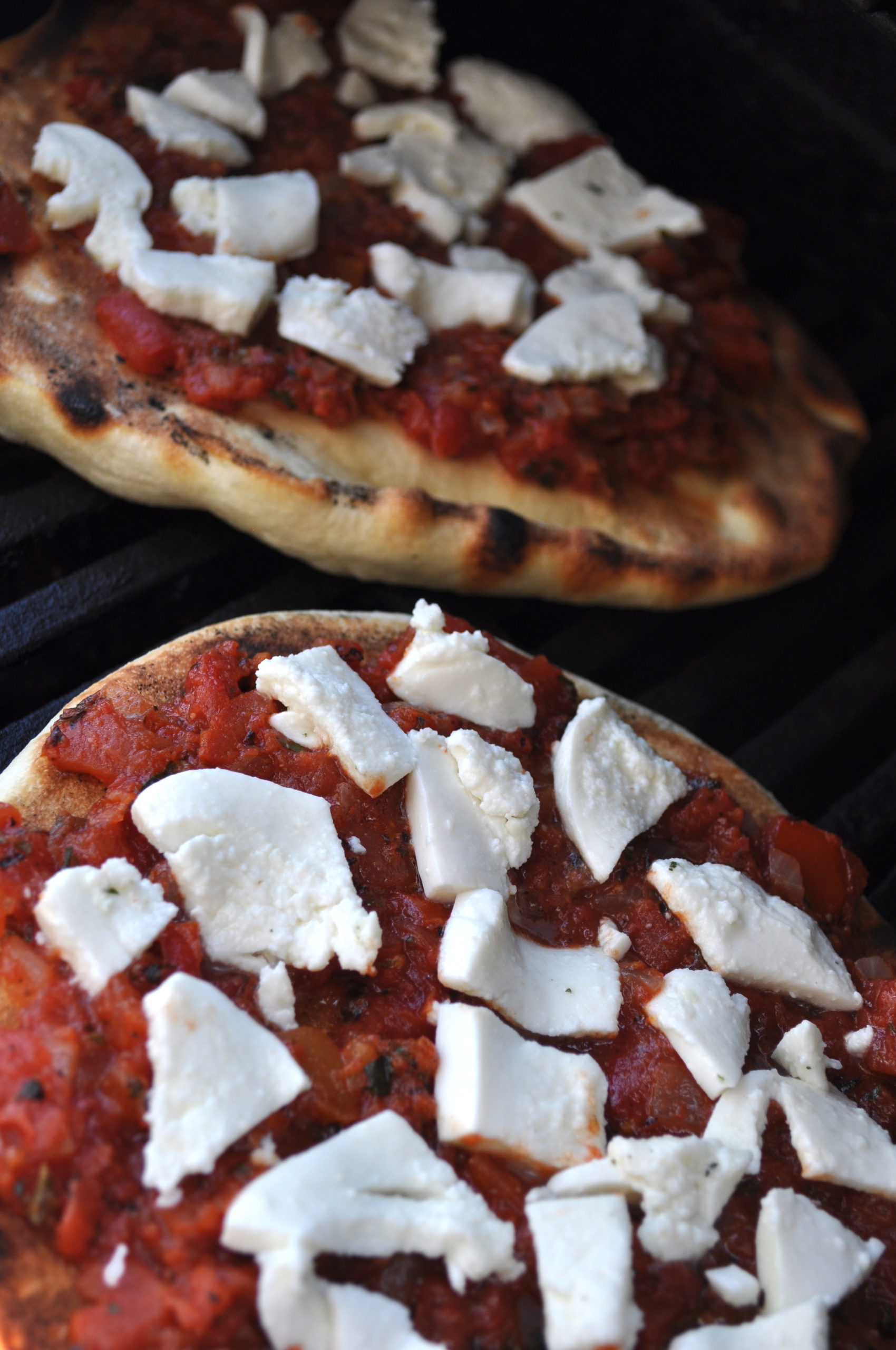 FEAST YOUR EYES!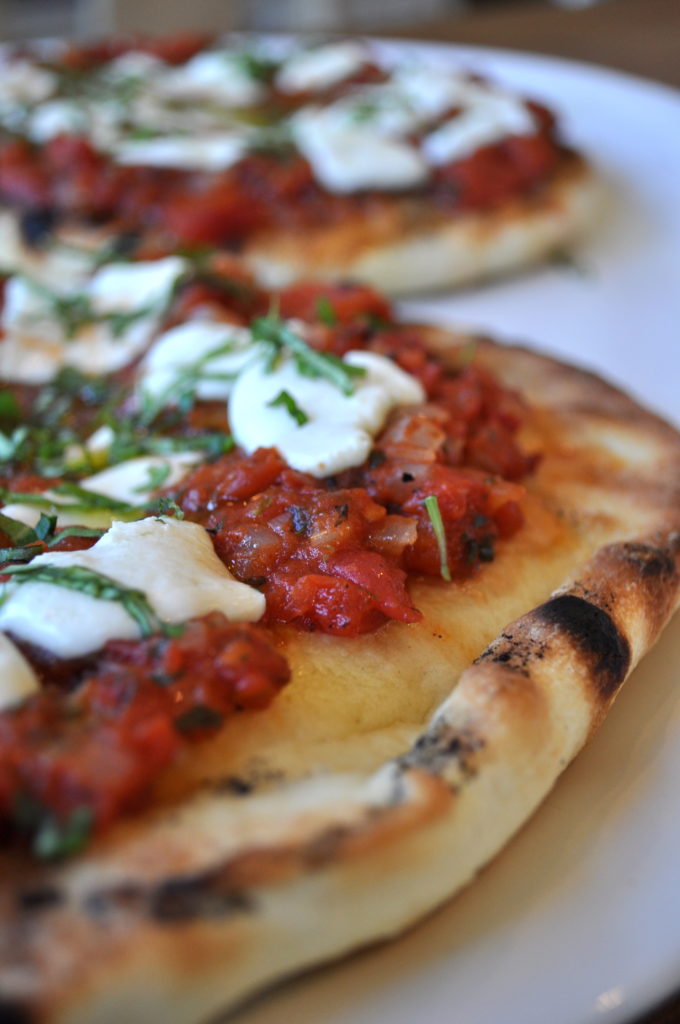 Oh and hey! I mention that you need to chiffonade the basil in the recipe and if you're panicking because you do not know what that means, I still gotchu. Here's some instructions and pictures.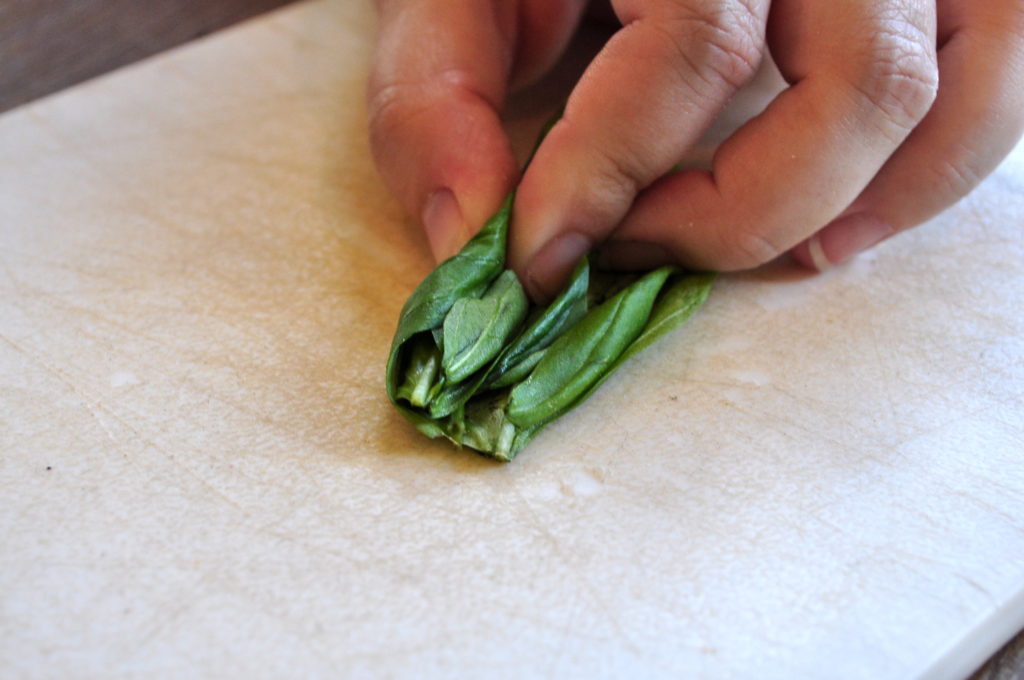 Grab large leaves of basil and remove their stems. Stack them on top of one another into a neat little pile. ROLL IT UP TIGHT. Roll from side to side rather than top to bottom of the leaves so the rolls are longer and tighter.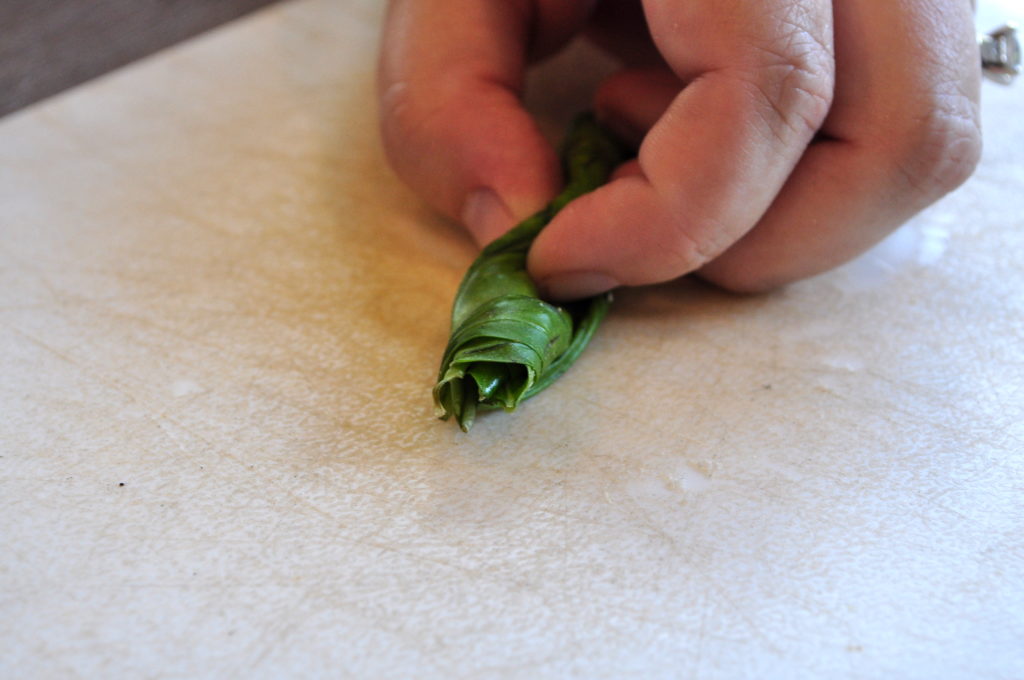 Some roll some other types of herbs not legal in all states. I roll up basil. To each their own.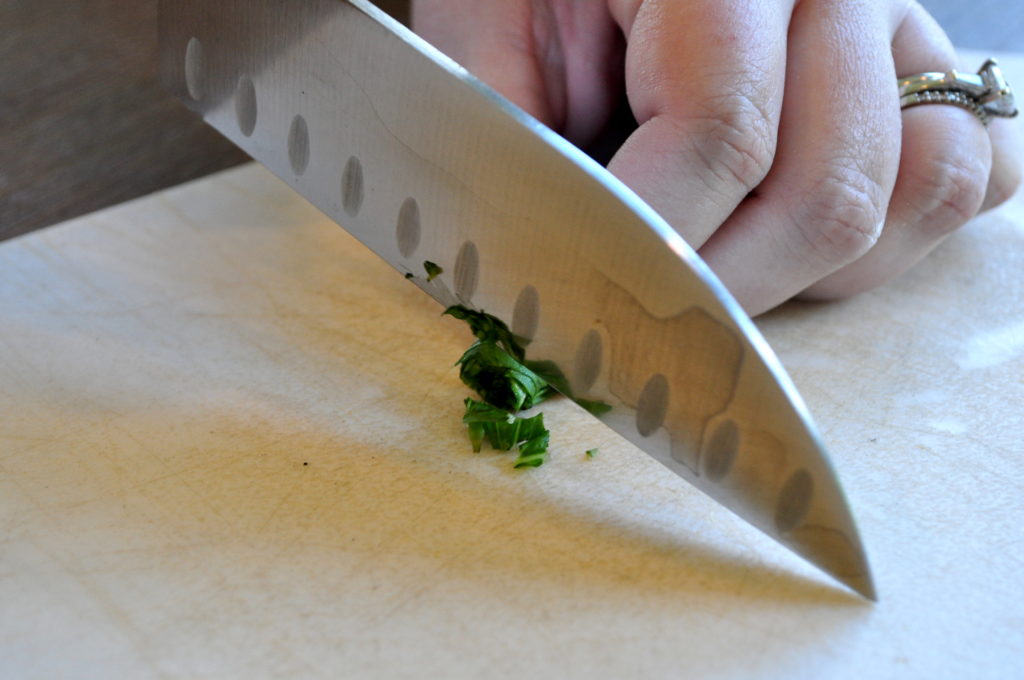 Place the rolled up basil perpendicular to the knife blade and slice as thin as you are able.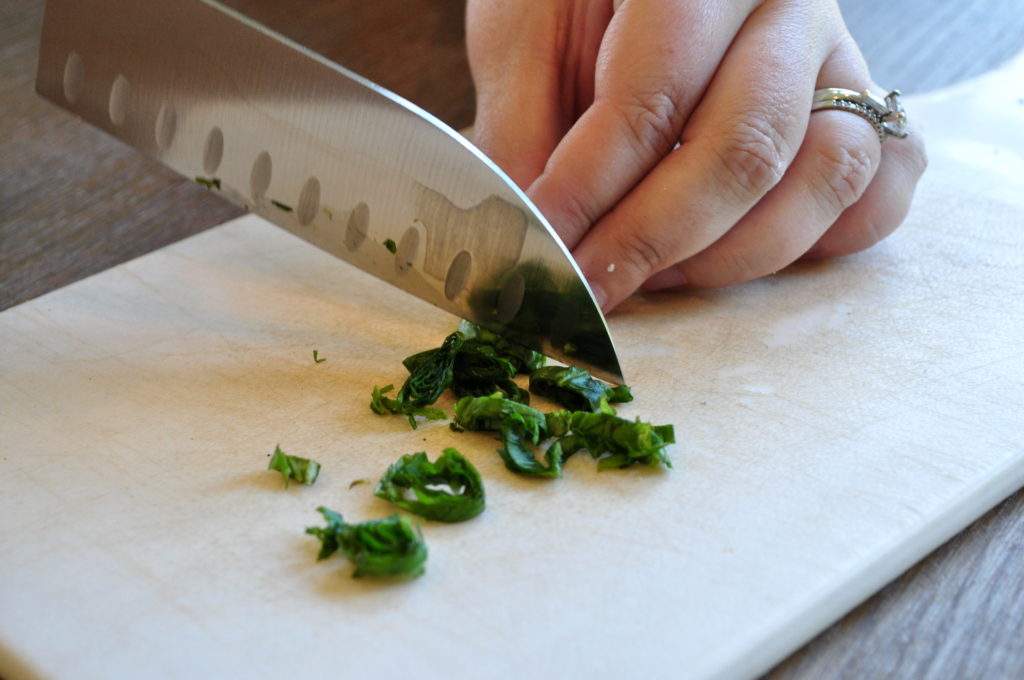 Teeny tiny little thread like strands are what you're going for. It's nice for presentation and getting a lot of basil in every bite because you're not pulling the whole leaves off when you slice it or take a bite.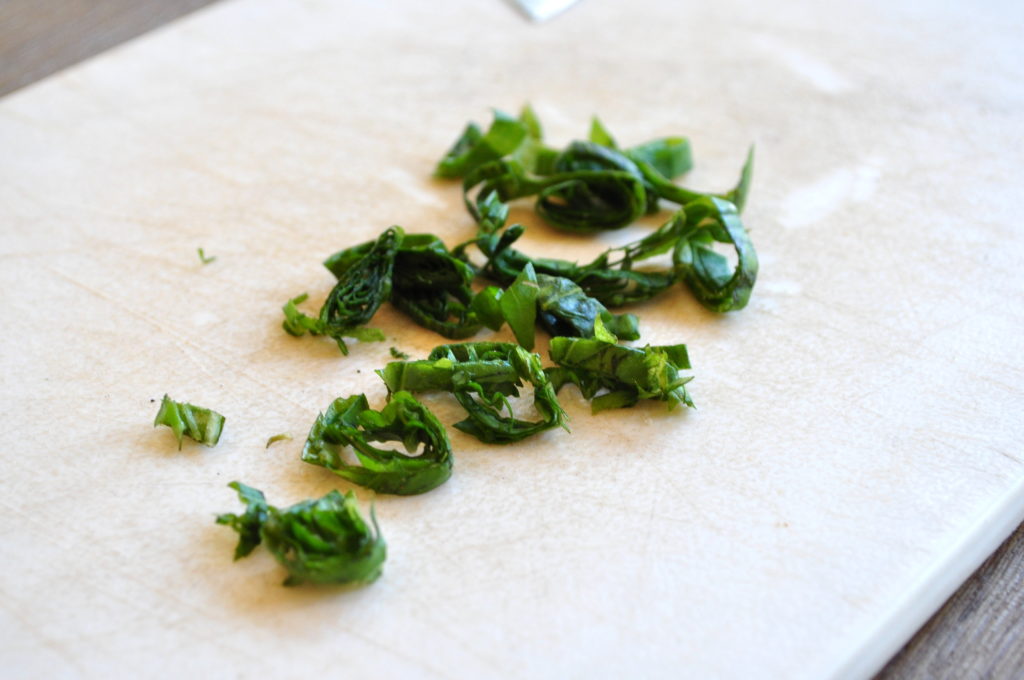 Once it's all sliced up, congrats! You just chiffonaded basil. Put on your fancy pants. Or your sweatpants. Whatever suits your fancy because now you're fancy.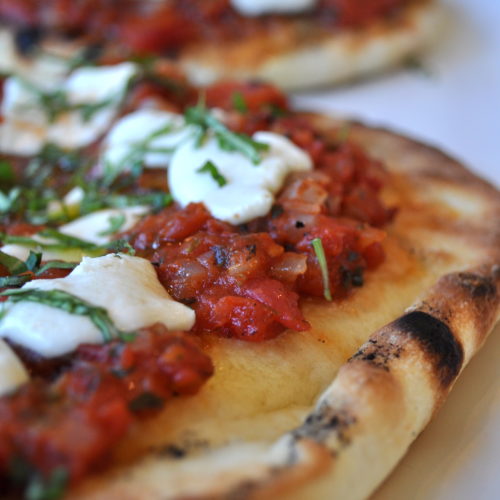 Ingredients
8

oz

pizza dough

(tested with publix)

olive oil

(for brushing and for drizzling to finish)
For the sauce:
1

Tbsp

olive oil

1/2

small sweet onion

(finely diced)

salt and black pepper

(to taste)

2

cloves

garlic

(minced)

1

14.5 oz

canned tomatoes

(tested with Muir Glen)

½

tsp

sugar

1

Tbsp

fresh basil

(minced)
For the toppings:
4

oz

fresh mozzarella

(thinly sliced and roughly chopped)

6

large leaves basil

(chiffonaded)
Instructions
Let dough rise (still in bag ot a ziploc bag) for 30 minutes.

Preheat one side of your grill over high heat. Leave the other side unlit.
To make the sauce:
In a large saucepan, heat olive oil over medium heat.

Add onion, salt and pepper and cook until translucent, or about 2 minutes. Add garlic and cook for 30 seconds or until fragrant.

Add tomatoes and sugar. Mix well. Simmer for 10 minutes. Remove from heat and stir in basil. Set aside.
To Prep the Pizzas:
Cut dough in half and roll into balls of dough with your hands.

Roll out each ball of dough into 7" circles. Layer a sheet of wax paper on a plate and place one dough circle on the wax paper. Brush both sides with olive oil. Lay down another sheet of wax paper on top and repeat the process with the second dough circle.
To Grill and Top the Pizzas:
Place dough circles on direct heat (the hot side) and cook for 2 minutes or until grill marks appear.

Flip dough and move to indirect heat (the cool side). Spread sauce over both and top with cheese. Cook for 15-20 minutes or until cheese is melted.

Transfer pizzas to a serving platter. Top with chiffonaded basil. Drizzle with olive oil. Slice into 4 pieces and serve immediately.
Notes
If you prefer a smoother texture to your sauce, sub crushed tomatoes for diced tomatoes.
Don't be alarmed if your dough doesn't bubble or if it bubbles up hugely on that first 2 minutes on the grill. I've seen it go both ways.
Once the pizza goes from the hot side to the cool side, try not to open the lid a lot letting the heat out, but do rotate them halfway through if one on the cold side is too close to the hot side and getting charred.
If you want an absolute game changer of a pizza slicer… get you one of these bad boys. You rock it instead or rolling it so it's more comfortable and controlled. PLUS you'll never veer off track from straight lines. I think you'll dig it!
Nutrition
Calories:
547
kcal
|
Carbohydrates:
64
g
|
Protein:
22
g
|
Fat:
23
g
|
Saturated Fat:
9
g
|
Cholesterol:
45
mg
|
Sodium:
1184
mg
|
Potassium:
142
mg
|
Fiber:
2
g
|
Sugar:
13
g
|
Vitamin A:
629
IU
|
Vitamin C:
5
mg
|
Calcium:
314
mg
|
Iron:
4
mg