If you've ever wondered how to hard boil eggs perfectly EVERY SINGLE TIME and not get that green ring of death and sulfur, you're going to get instructions in this truffled egg salad.
This egg salad has come in clutch for picnics, church events, throwing in the cooler on a boat, Fourth of July fireworks festivities, and even crustless tea sandwiches for baby showers and wedding showers.
Don't like truffle oil flavor? Leave it out. It's a solid flavor that way too.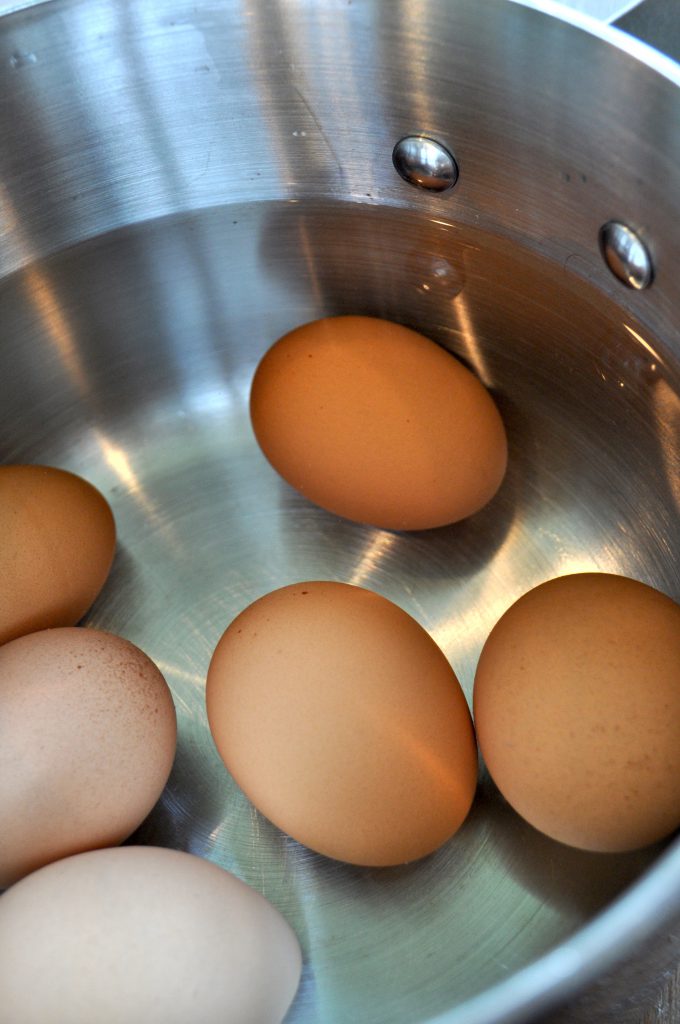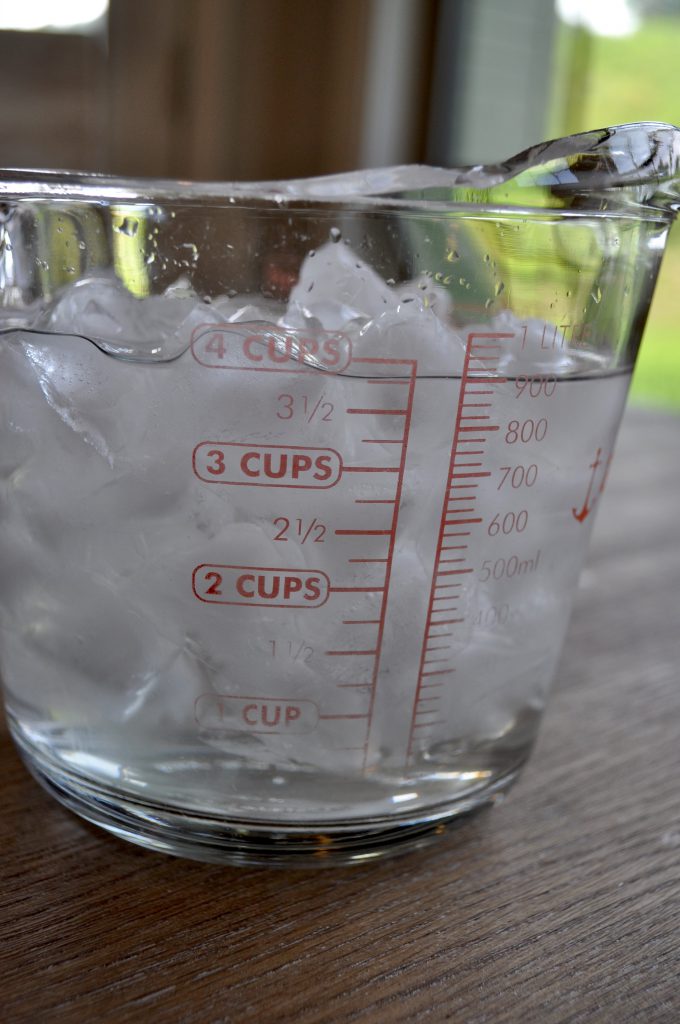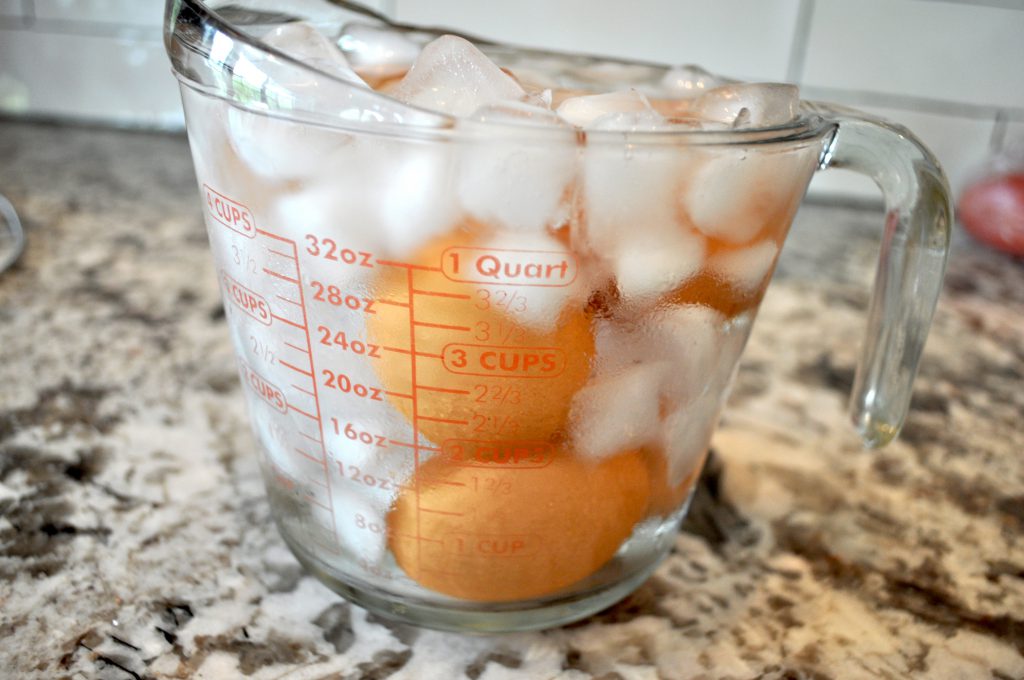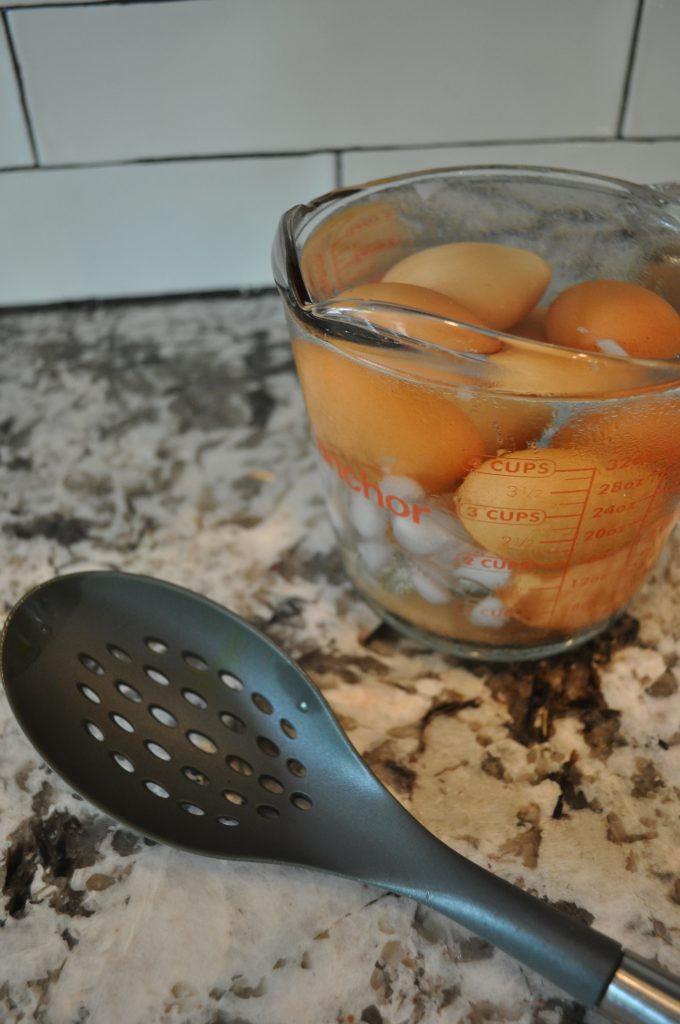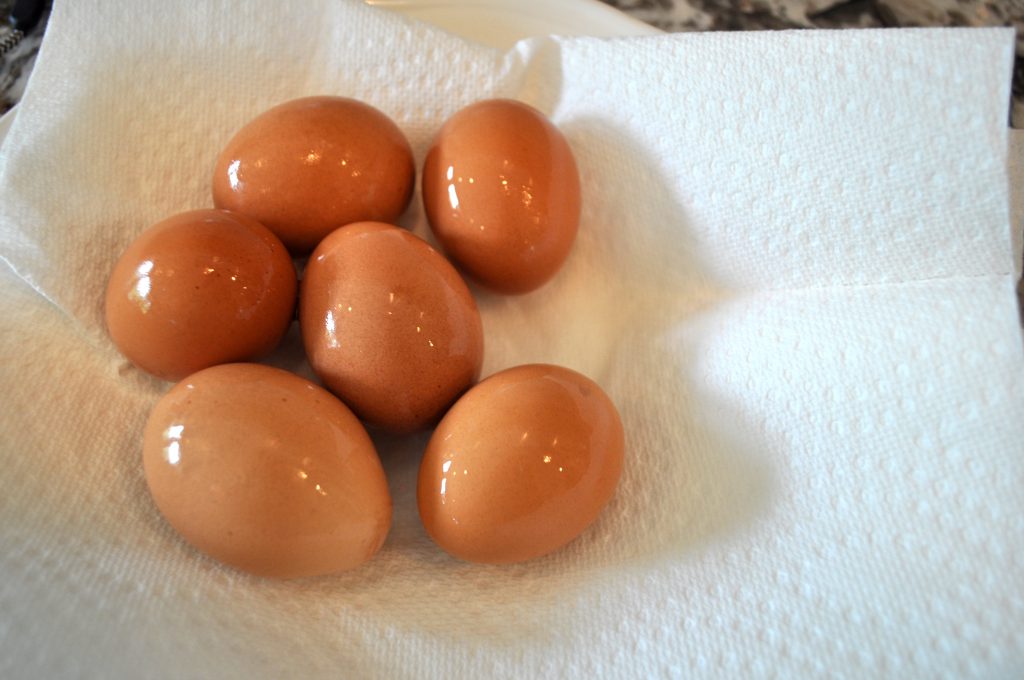 Side note: Did you know there's a superior way to crack eggs?! STOP CRACKING YOUR EGGS ON THE SIDE OF THE BOWL. It makes it way more likely the shell will curl up in the egg and you'll have to pick out eggshells this way. Instead, crack them on a countertop or something else flat, like a cutting board.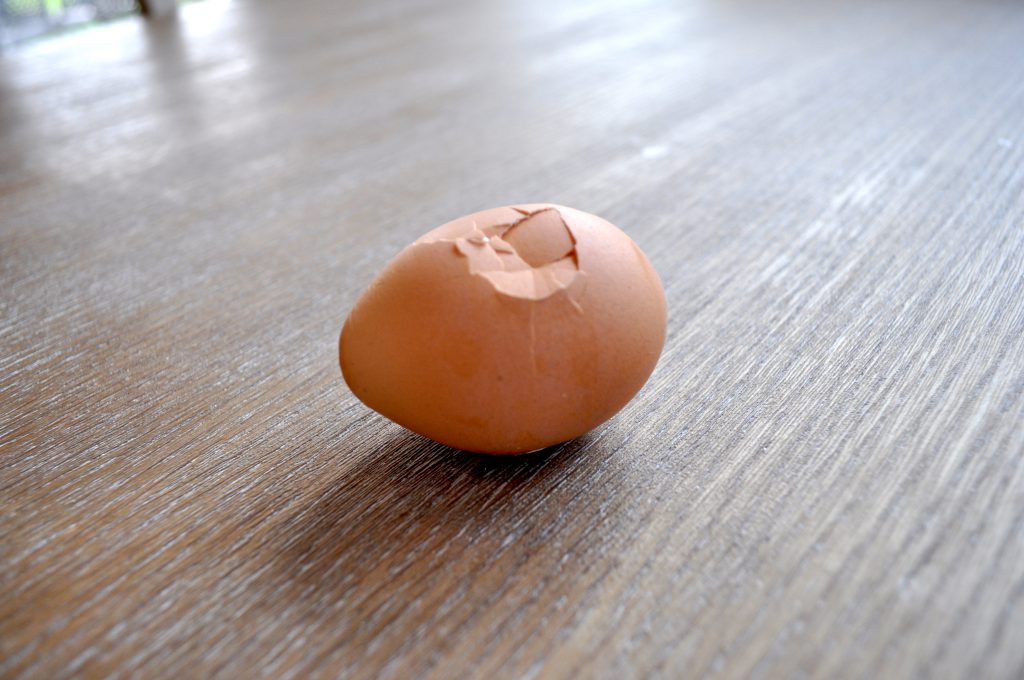 Exhibit A. This egg was cracked on the side of the bowl.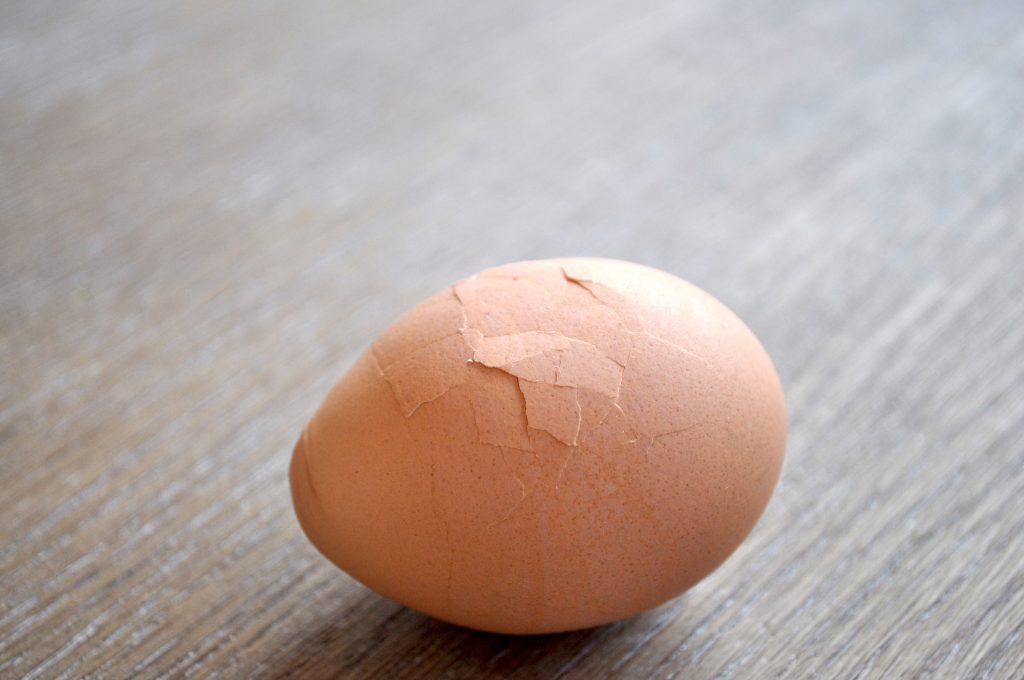 Exhibit B. This egg was cracked on the countertop. See how it's not smashed in? Way better. This works on raw eggs and cooked eggs.
I've got the keys to how to make PERFECTLY boiled eggs, EVERY SINGLE TIME.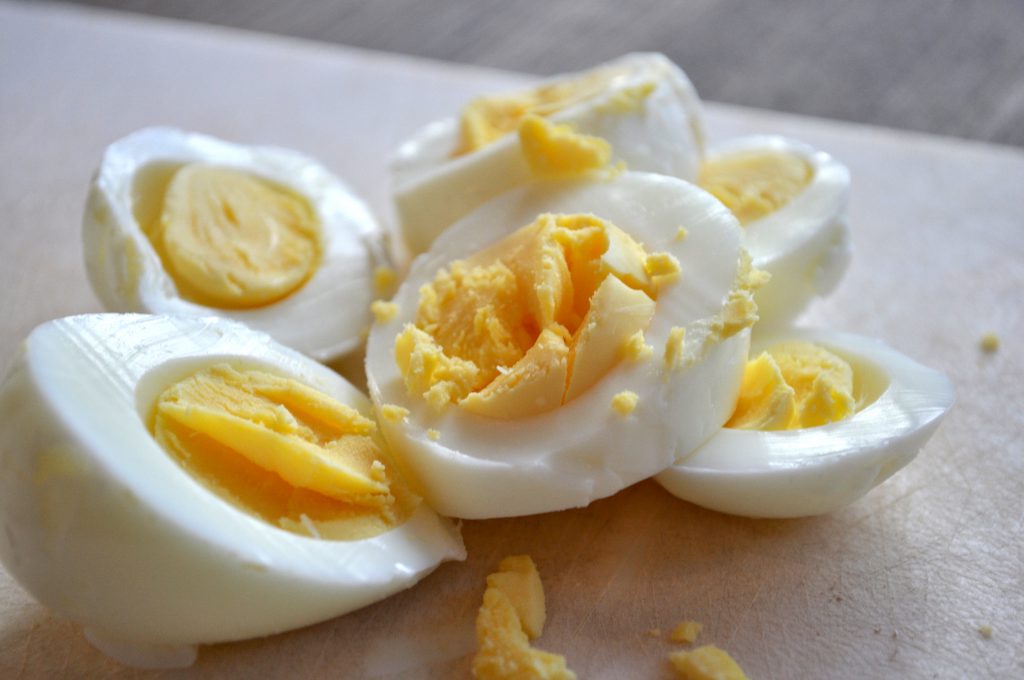 Look at how perfect and fluffy those yolks are.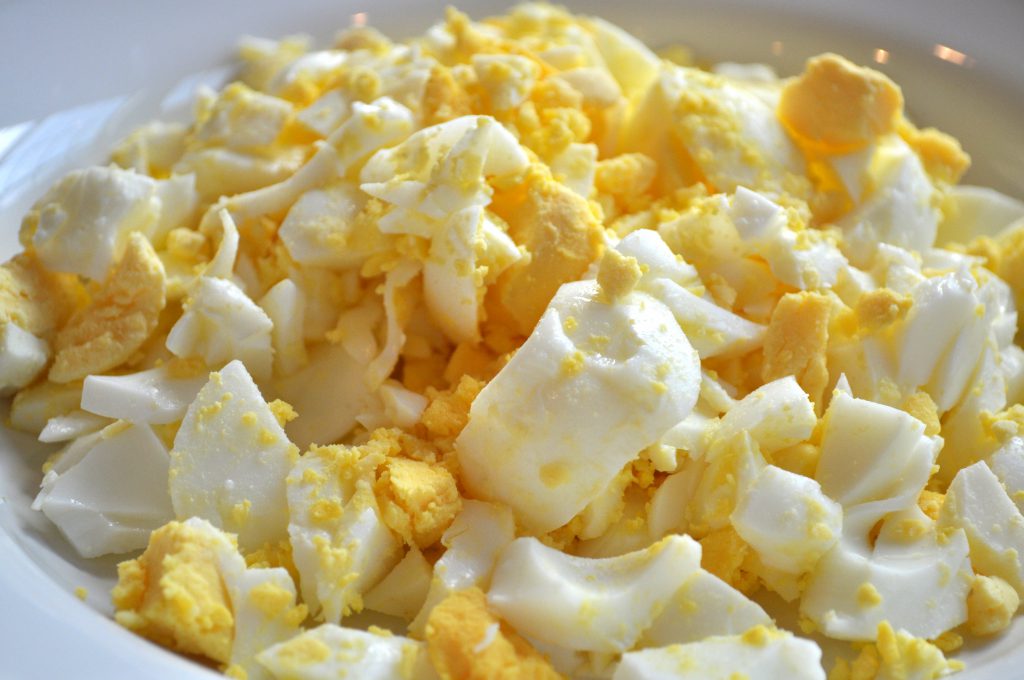 Do a rough chop on them. I like the texture better with imperfect knife cuts. COME AT ME, ANNE BURRELL.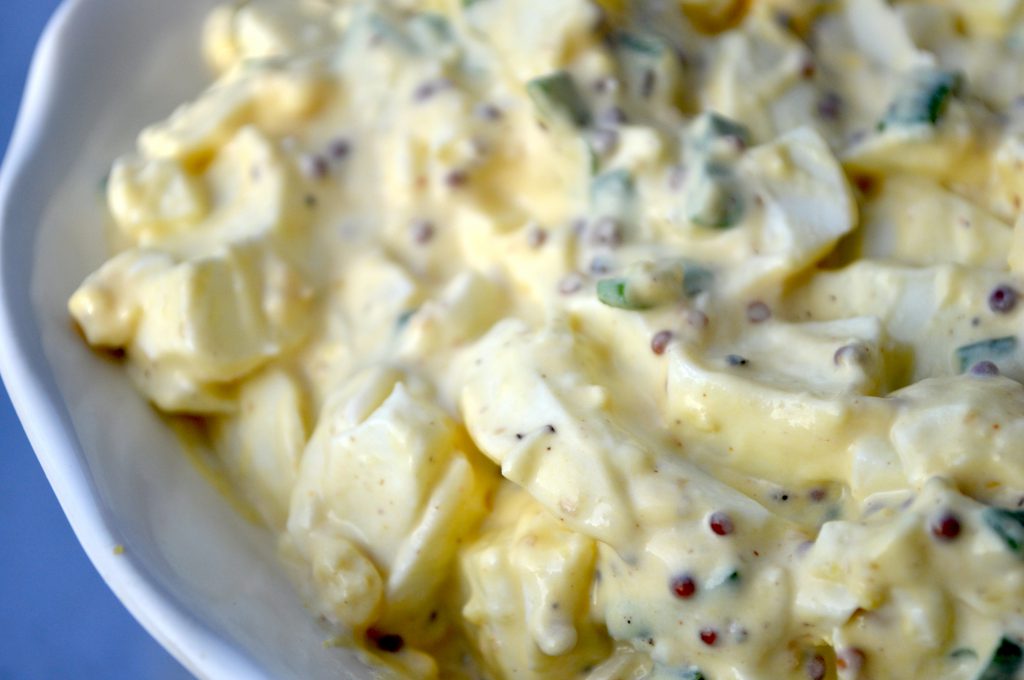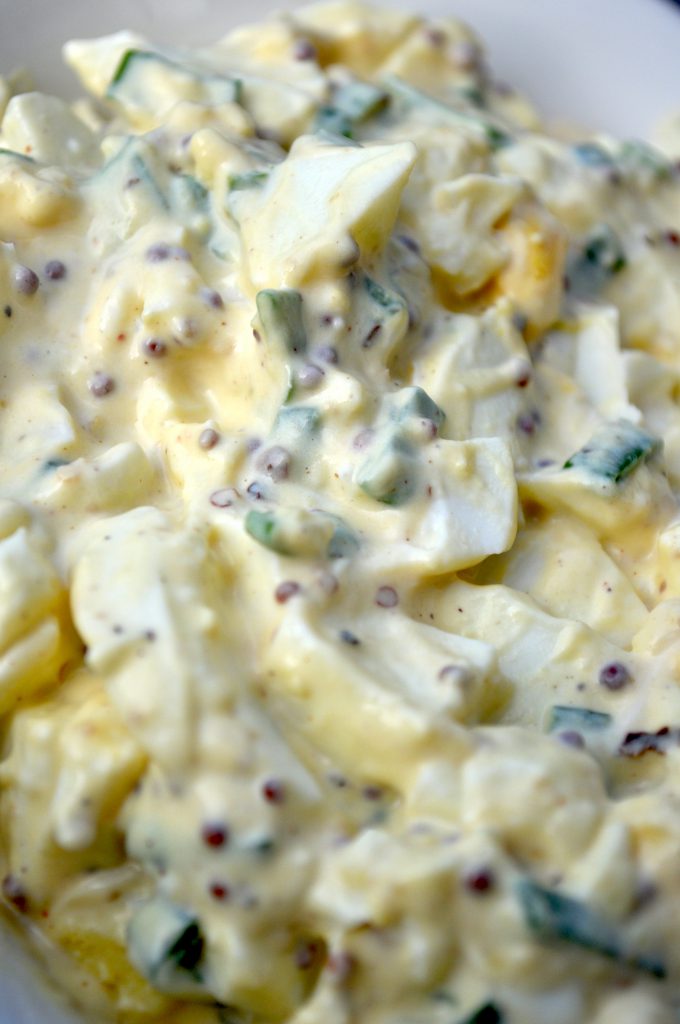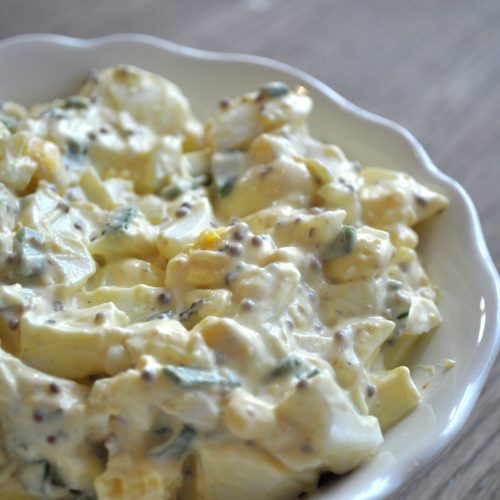 Instructions
In a large saucepan, place cold eggs in bottom. Cover with cold water until at least 1 inch or 2 above the eggs. Cover saucepan with lid.

Bring to a full boil over medium-high heat. Turn off stove. Remove pan from heat. Let eggs sit in hot water for PRECISELY 12 MINUTES. Remove eggs from hot water with a slotted spoon and place in at least 4 cups heavily iced water. Leave in ice water until ice melts and eggs are fully cooled.

While eggs are cooling, whisk together all ingredients for the dressing in a small bowl until will combined.

Let eggs dry on paper towels. Peel all eggs and roughly chop. Toss together eggs and dressing in a medium bowl. Refrigerate until ready to serve.
Nutrition
Calories:
71
kcal
|
Carbohydrates:
1
g
|
Protein:
1
g
|
Fat:
7
g
|
Saturated Fat:
1
g
|
Cholesterol:
4
mg
|
Sodium:
370
mg
|
Potassium:
22
mg
|
Fiber:
1
g
|
Sugar:
1
g
|
Vitamin A:
80
IU
|
Vitamin C:
2
mg
|
Calcium:
6
mg
|
Iron:
1
mg